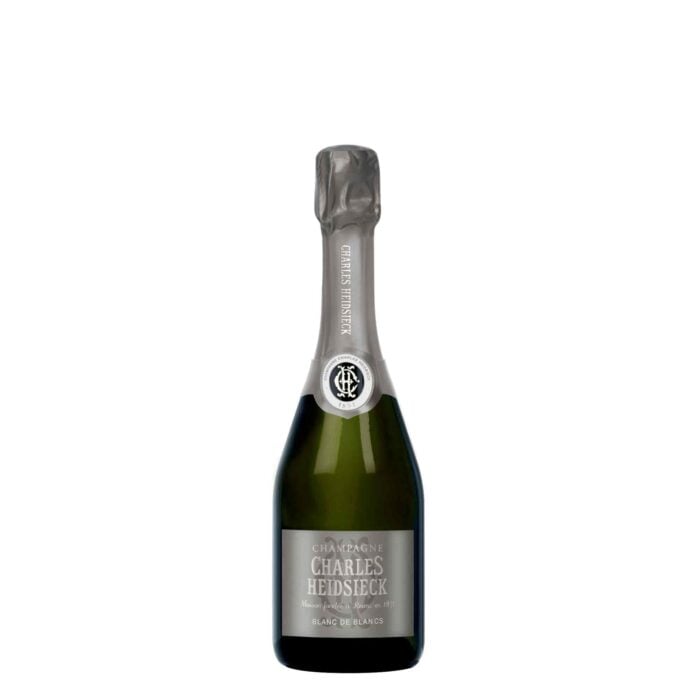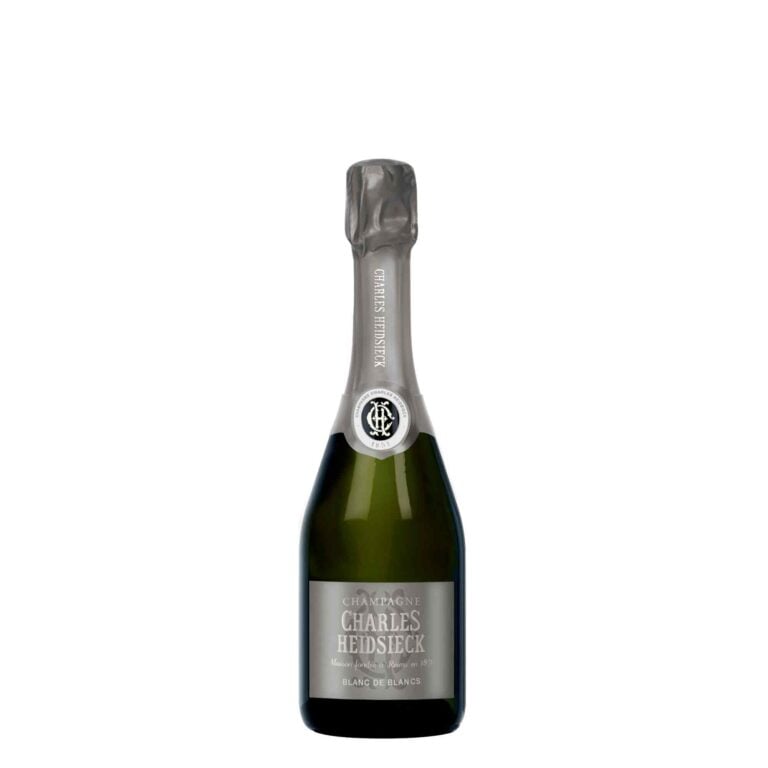 Charles Heidsieck

Blanc de Blancs

Half-bottle (0.375L) | Naked Bottle
Charles Heidsieck Blanc de Blancs Half Bottle offers an explosive and voluptuous energy. This 100% Chardonnay champagne has an elegant tension. It brings together two  opposites : the tension and freshness of young Chardonnays on the one hand; the silkiness and long ageing on the other. It is mineral and silky, generous and fleshy. Its aromatic complexity is what makes Charles Heidsieck wines so famous.
Voir tous les produits Champagne Charles Heidsieck
En stock.

24/48 hours delivery
Frais de livraison offerts dès 500€ d'achat
Emballage anti-casse soigné
Confiez-nous votre message personnalisé lors de la confirmation de commande
For which moment ?
As a gift, For a dinner, For a special occasion or an event
Blanc de Blancs
The House of Charles Heidsieck was one of the first Champagne Houses to make its passion for Chardonnays a reality by producing a Blanc de Blancs from the 1949 harvest. There are also some accounts of the existence of the single-vineyard wines of the Côte des Blancs produced by Charles Heidsieck in 1906… Through this 100% Chardonnay cuvée, reintroduced in 2018, two of the House's skills come together: that of making great white wines, as well as the art of blending a wide selection of wines from different years and terroirs. The challenge is to make opposites coexist: the tension and freshness of young Chardonnays on the one hand; the silkiness and long ageing on the other.
The Charles Heidsieck Blanc de Blancs blend is made from the juice of the first press only and a fine selection of 10 Chardonnay plots, the most sought-after grapes in the region, expressing their freshness in a frank attack and a lively finish. Thanks to the 25% reserve wines and a prolonged maturation period of 3 to 4 years in the chalk cellars, the Blanc de Blancs Charles Heidsieck has a silky effervescence.
The half-bottle format (0.375l), with gift-box, is ideal for your one-to-one tasting moments, your small attentions, your gifts and your corporate events.
Tasting Notes
The first impression is a crystalline pale gold with some reflections typical of the Chardonnay grape.
Ripe Chardonnay aromas emerge: vine peach, candied citrus, with hints of lime, honeysuckle, fresh hazelnut. A second nose has subtle notes of mandarin and lemon.
Freshness and tension are wrapped up in this typically Charles generosity: the attack is frank, pure, without being aggresive with a smoothness that is almost atypical for a Blanc de Blancs that is often described as more tense than creamy. The well-balanced finish surprises with both minerality and salinity.
Food pairings
Charles Heidsieck Blanc de Blancs is ideally paired with earthy flavours: Tomino cheese marinated in herbs with rocket salad, Veal escalope Milanese style (contrast type of match, freshness vs. fried butter).
From the sea: Seafood platter, White fish tartar, White fish ceviche, Oysters, Shrimps.
Cheese: Fresh cheese, fresh goat cheese.
Or sweet notes such as Meringues with lime (agreement on sugar/acidity contrast), Panna Cotta "Mojito flavour" with lime and mint but without too much sugar and without rum.
Technical sheet
Blend : Blend of 100% Chardonnay, 75% of which are wines of the year and 25% reserve wines with an average age of 5 years.
Vinification : Charles Heidsieck Blanc de Blancs is a selective blend of 10 Chardonnay vintages, the most sought-after grapes in the region, mostly from the Côte des Blancs (Oger, Vertus), completed by Villers-Marmery, Trépail, Vaudemange and Montgueux. An exceptional maturation of more than 4 years on lees.
Ageing potential : To be enjoyed within 7 years.
Dosage : 8 g/litre
Characteristics : Awards and medals :
- Bettane & Desseauve 2020: 17.5/20
- La Revue du Vin de France 2020: 15.5/20
- Champagne & Sparkling Wine World Championships 2020: Silver
- International Wine Challenge: Non-Vintage Champagne Trophy - 96/100
- Sommelier Wine Awards: Gold
- Decanter World Wine Award: 90/100
- Mundus Vini: Gold
- Wine Advocate : 93/100
- BWW Competition 2021: Gold (category best champagne in the world)"- Jancis Robinson 2021: 18+.
Characteristics : Non Vintage