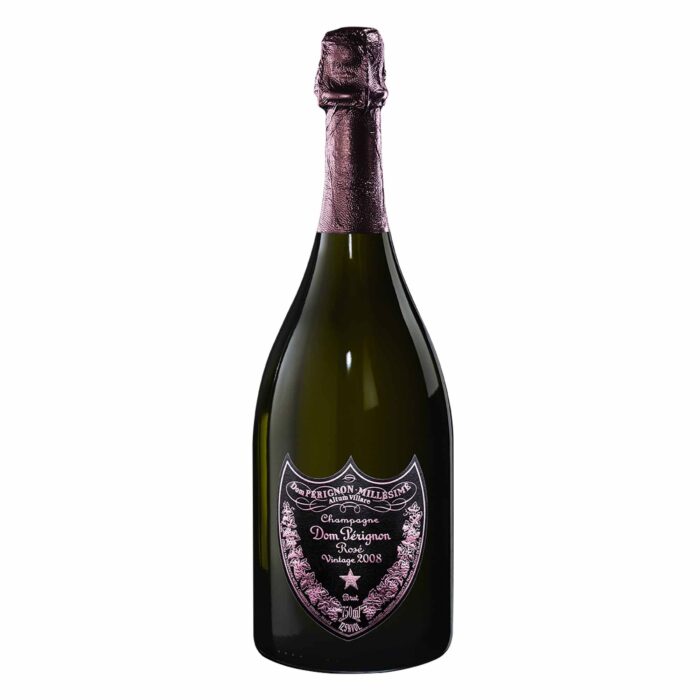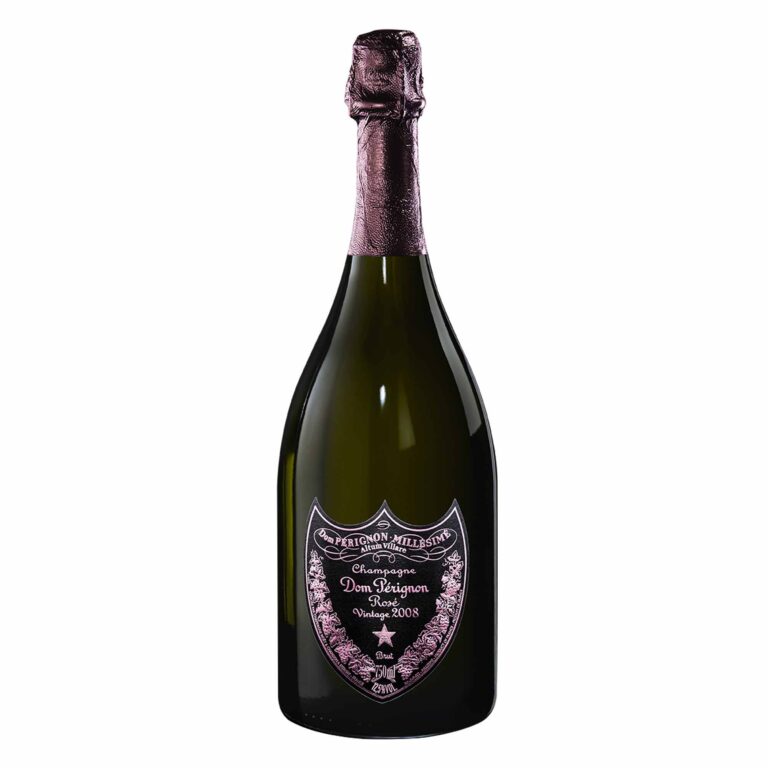 Dom Pérignon

Rosé Vintage 2008

Bottle (0.75L) | Naked Bottle
Dom Pérignon Rosé Vintage 2008 is intense and racy, light and dark, magnetic, a champagne Crafted over nearly twelve years of slow, controlled transformation in the cellar.
Voir tous les produits Champagne Dom Pérignon
En stock.
Frais de livraison offerts dès 500€ d'achat
Emballage anti-casse soigné
Confiez-nous votre message personnalisé lors de la confirmation de commande
For which moment ?
As a gift, For a dinner, For a special occasion or an event
Rosé Vintage 2008
When Dom Pérignon chooses to be rosé, it is a radical declaration of freedom. Freedom to break free from the champagne making conventions, to constantly push back the boundaries of creation. Dom Pérignon Rosé springs from this desire to dare, capturing the Pinot Noir in its original brilliance and captures its complexity in a bold and assertive blend.
Dom Pérignon Rosé Vintage 2008 is a fruity, structured and full-bodied champagne.
Tasting Notes
The bouquet opens instantly with raspberry and wild strawberry. Powdery notes of iris and violet quickly mingle with the fruit and settle in. On the breath, we finally see the emergence of greener notes, closer to privet, angelica and camphor leaf.
The first sensations are tactile, fleshy and silky. They gradually unfold and then become more pronounced. The acid framework, the signature of the vintage, winds its way through the pinot structure to reveal the heart of the wine. The finish is assertive and persists in a perfume of peony and white pepper.
Technical sheet
Blend : Pinot Noir, Chardonnay
Vinification : A radical blend: The fruit asserted itself with remarkably intense aromatic persistence and a composite consistency that opened up an exciting array of possibilities. Dom Pérignon reveals the 2008 vintage through a daring blend built on the Pinot Noirs of the "Chants de Linottes" plot in Hautvillers and the "Vauzelles" plot in Aÿ whose fruit and structure balance the tension between the precision and natural radiance of the wines. The constant quest of Harmony that defines Dom Perignon is built here on contrasts and oppositions that sometimes border on contradiction.


Characteristics : The 2008 vintage: Dom Pérignon Rosé Vintage 2008 is part of a solar decade. At the heart of this decade, the vintage is unusual: grey and cloudy, spring and summer are marked by a lack of heat but also of light. When - as in 2000, 2006 or for the emblematic 1996 vintage - the sun and the September winds turn the situation around. Then, beyond all expectations, the long-awaited maturity comes to the fore and blossoms into an unprecedented, high-level balance.
Characteristics : 2008