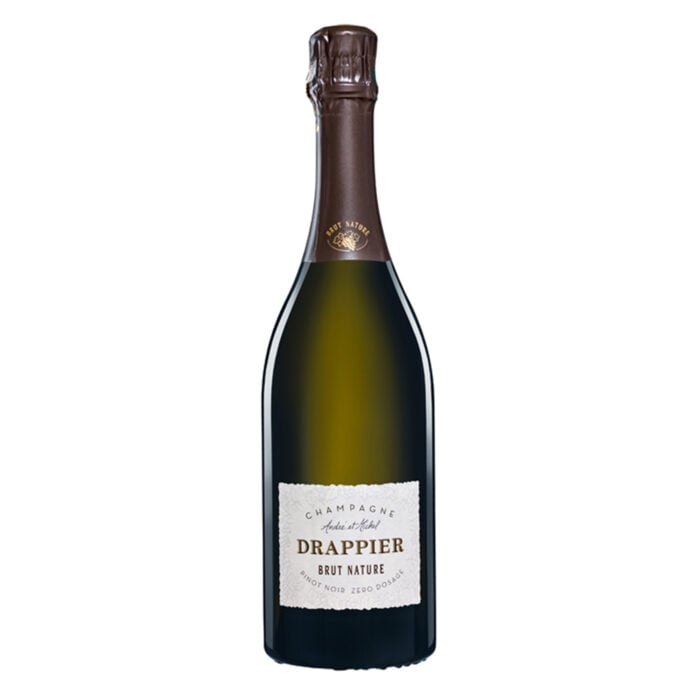 Champagne DRAPPIER

Brut Nature Zero Dosage

Bottle (0.75L) | Naked Bottle
Drappier Brut Nature Zero Dosage is a lively and natural champagne for lovers of pure sensations. A cuvée in which nature expresses itself completely and freely.
En stock.

From 5 to 10 days
Frais de livraison Standard 24-48H inclus dans le prix des coffrets
Emballage anti-casse soigné
Confiez-nous votre message personnalisé lors de la confirmation de commande
For which moment ?
To pair with fish/seafood dinner
Brut Nature Zero Dosage
The Drappier Brut Nature cuvée, made exclusively from Pinot Noir, is a non-dosed wine. It is aimed at tasters who appreciate uprightness, volume and minerality. A cuvée in which nature expresses itself completely and freely. An experience, an adventure. A lively and daring style for lovers of pure sensations.
Tasting Notes
A gold vermeil colour.
Freshly pressed black grapes, red and white fruits and citrus.
Full-bodied with vine peach pulp and a bouquet of aromatic herbs. Small spicy notes on the finish. A fine, straight Champagne of great purity.

Food pairings
Ideal as an aperitif. Perfect with seafood, sashimi or fresh goat cheese.
Ideal serving temperature : 7°C
Technical sheet
Blend : For lovers of pure sensations, a 100% Pinot Noir cuvée with no dosage. Only the natural residual sugar remains.
Vinification : The use of a very minimal amount of sulphur gives the wine the freedom to express itself fully.

CharacteristicsNon Vintage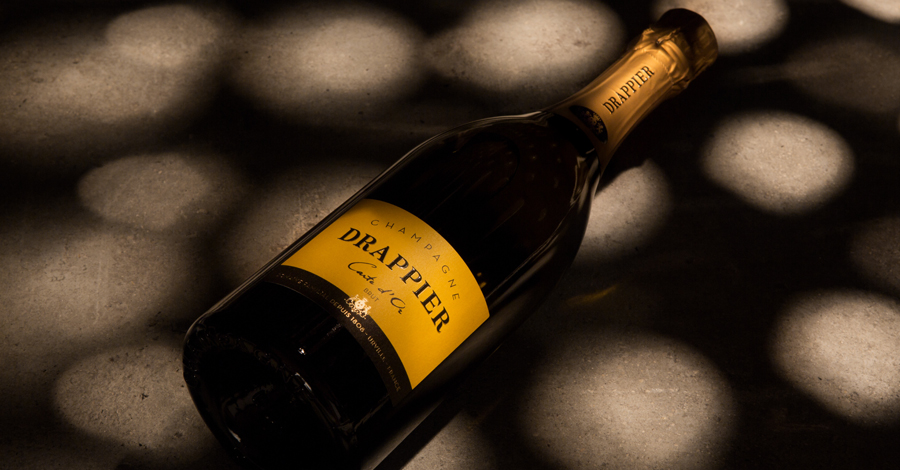 DRAPPIER
THE SINCERITY OF PINOT NOIR SINCE 1808
The Champagne Drappier House has been making authentic wines for two centuries, known for their intense Pinot Noir aromas. General De Gaulle's Champagne supplier, the Drappier House has always produced wines marked by freshness and fine effervescence. The family House is also known for its great vintage cuvée, the Grande Sendrée, which surprises with its refinement and aromatic complexity.
Voir tous les produits Champagne DRAPPIER