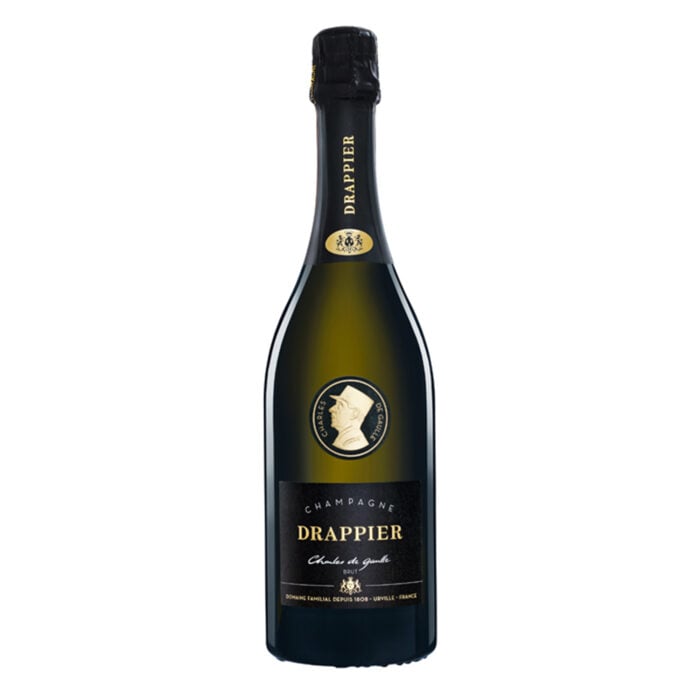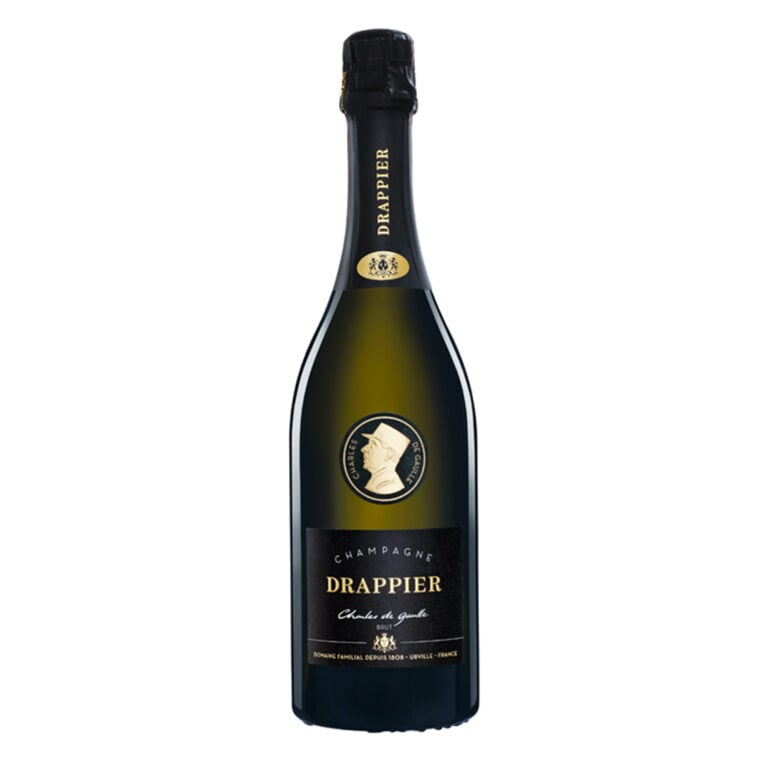 Champagne Drappier

Cuvée Charles de Gaulle

Bottle (0.75L) | Naked Bottle
Drappier Cuvée Charles de Gaulle was launched to celebrate the 50th anniversary of the appeal of 18 June, in 1990, as a tribute to the historical figure who marked the Champagne region.
En stock.

From 5 to 10 days
Frais de livraison Standard 24-48H inclus dans le prix des coffrets
Emballage anti-casse soigné
Confiez-nous votre message personnalisé lors de la confirmation de commande
For which moment ?
As a gift, For a dinner
Cuvée Charles de Gaulle
Drappier champagne had the honour of being chosen by this illustrious figure for his private receptions in Colombey-les-Deux-églises, during which he liked to enjoy an aromatic and authentic champagne.
The Cuvée Charles de Gaulle is made of 80% Pinot Noir and 20% Chardonnay. It is a wine of character, combining powerful aromas and refinement.
Tasting Notes
The colour is yellow gold.
Very fine nose, with citrus fruit, apple, almond and even nutmeg.
Once in the mouth, the Cuvée Charles de Gaulle is remarkably complex, with an airy foam and slightly candied notes.

Food pairings
Ideal as an aperitif, it will also pairs with a pheasant hen stuffed with foie gras, mesclun salad with grilled guinea fowl, Brie de Meaux.
Ideal serving temperature : Serve at 7 °C.
Technical sheet
Blend : 100% of the wines are aged in vats in order to keep the greatest freshness. The Cuvée Charles de Gaulle is composed of 80% Pinot Noir and 20% Chardonnay.

Vinification : Only the juices from the first press are used. Mechanical presses with low pressure. Use of gravity to avoid pumping, which prevents oxidation. Minimal use of sulphur. Natural settling. Alcoholic fermentation for about 2 weeks at low temperature. Then natural and complete malolactic fermentation. No filtration. After bottling, the wine is matured for at least 3 years on laths.
Dosage : 7,5 g/litre
Characteristics : In the 1960s, when he was not at the Elysée Palace or on an official trip, The General de Gaulle stayed at his property at La Boisserie in Colombey-Les-Deux-Eglises. As a lover of the Champagne hills surrounding La Boisserie, which he mentions in his memoirs, he liked to savour the products of this land that he loved so much. He discovered Drappier Champagne thanks to his assistant, Colonel de Bonneval, a loyal customer of the Champagne House. He chose a cuvée with a majority of Pinot Noir which was re-crafted in his honour.
CharacteristicsNon Vintage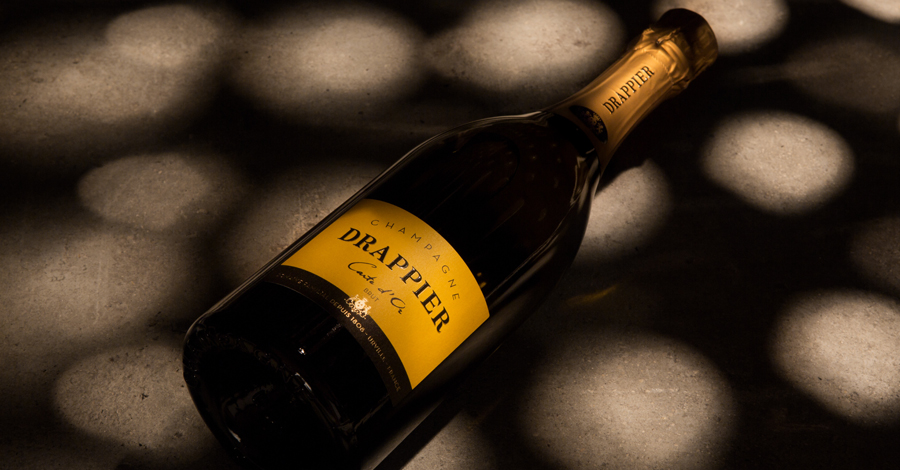 Champagne Drappier
THE SINCERITY OF PINOT NOIR SINCE 1808
The Champagne Drappier House has been making authentic wines for two centuries, known for their intense Pinot Noir aromas. General De Gaulle's Champagne supplier, the Drappier House has always produced wines marked by freshness and fine effervescence. The family House is also known for its great vintage cuvée, the Grande Sendrée, which surprises with its refinement and aromatic complexity.
Voir tous les produits Champagne Champagne Drappier