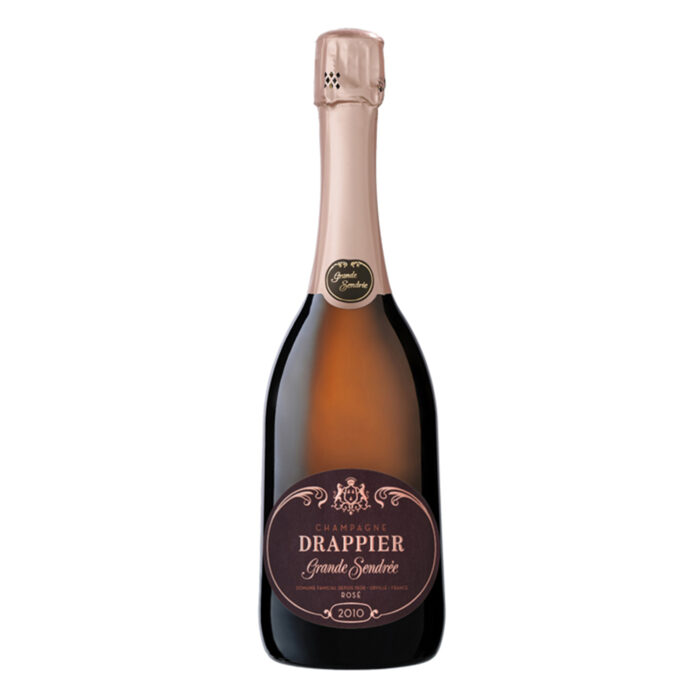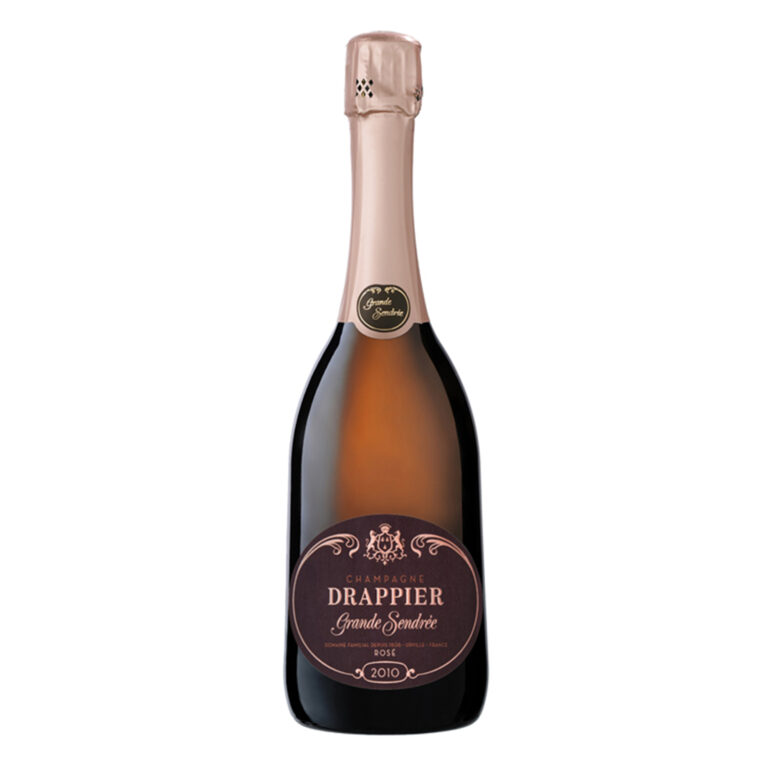 Drappier

Grande Sendrée Rosé 2010

Bottle (0.75L) | Naked Bottle
Drappier Grande Sendrée Rosé 2010 is a prestigious champagne that surprises by its refinement in expressing its aromatic complexity. Produced in very small quantities from old vines, the Grande Sendrée 2010 is  crafted only on great years.
Available on backorder
Voir tous les produits Champagne Drappier
Je souhaite être informé(e) lorsque le produit sera à nouveau disponible.
Frais de livraison offerts dès 500€ d'achat
Emballage anti-casse soigné
Confiez-nous votre message personnalisé lors de la confirmation de commande
For which moment ?
As a gift, For a dinner, For a special occasion or an event
Grande Sendrée Rosé 2010
Founded in 1808, the Drappier Champagne House, located in Urville in the Côte des Bar, is known for its powerful wines with a strong character, housed in exceptional bottles.
The family Champagne House is also known for the appellation of its grand cuvée, the Cuvée Grande Sendrée.
This prestigious cuvée takes its name from a plot covered in cinders after the fire that ravaged Urville in 1838. Today, an "S" distinguishes this cuvée in memory of a spelling mistake that crept into the label at the time of printing: "sendrée" became "cendrée".
Its shape is a reproduction of an 18th century bottle found in the cellars of Urville.
Tasting Notes
This cuvée, made from 90% pinot noir, has a brilliant colour.
Complexity opening on strawberry, raspberry and violet notes with toasty nuances. Round, supple, with a fairly lively backbone that stretches the overall.

The Grande Sendrée Rosé is reminiscent of red fruits, it is both fresh and complex. A rich Champagne, with a lot of persistence.

Food pairings
Ideal as an aperitif or at the table with a saffron mussels cream, a shrimp salad, a lamb mouse or a monkfish blancmange.
Ideal serving temperature : 8°C
Technical sheet
Blend : 92% Pinot Noir, 8% Chardonnay
Vinification : Exclusively vinified in the great years, Grande Sendrée gathers by its raw material and by the techniques used, all the know-how of the House of Champagne Drappier for the elaboration of a great wine of Champagne. The Grande Sendrée is entirely stirred by hand. The oldest vines from the best plots are harvested with particular care. After a soft pressing that extracts only the heart of the cuvée, a vinification by gravity with very little pumping and little sulphur, will give wines of remarkable finesse.
Characteristics : 2010