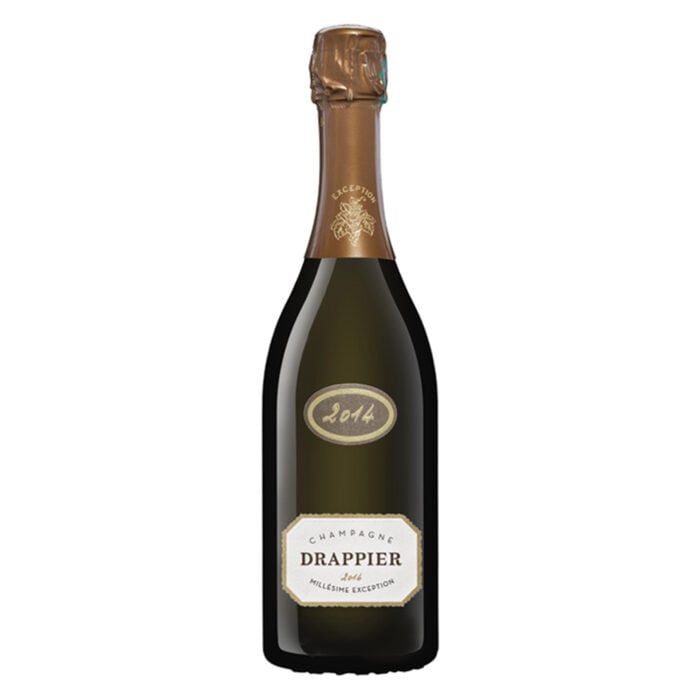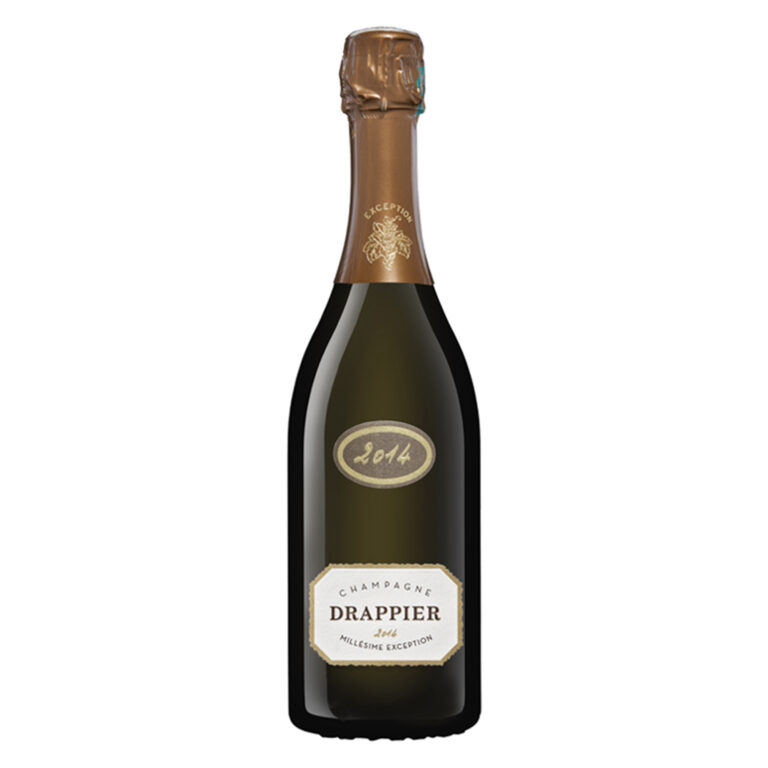 Champagne DRAPPIER

Millésime Exception 2006

Jeroboam (3L) | Naked Bottle
Drappier Millésime Exception 2006 Jeroboam is a powerful, rich and complex wine, the expression of a great year.
En stock.

From 5 to 10 days
Frais de livraison Standard 24-48H inclus dans le prix des coffrets
Emballage anti-casse soigné
Confiez-nous votre message personnalisé lors de la confirmation de commande
Millésime Exception 2006
The emotion of a vintage in a particularly shaped bottle, the memory of a year. Chosen only for the particular characteristics of a climatic season, the Exceptional Vintage of the Drappier Champagne House is the expression of a great year.
The 2006 vintage is a powerful, rich and complex wine.
The Jeroboam format is ideal for all your receptions and special occasions.
Tasting Notes
A beautiful gold colour.

A very complex and rich nose with notes of citrus, bread, hazelnut and almond.
A touch of vanilla attests the high proportion of Chardonnay, while the depth of Pinot Noir expresses itself in red fruit and violets.

Food pairings
Ideal as an aperitif. Perfect with veal blanquette, risotto, chicken fricassee or sole a la plancha.
Technical sheet
Blend : 65 % Pinot Noir, 35 % Chardonnay.
Vinification : Only the juice from the first press is used. Mechanical presses with low pressure. Use of gravity to avoid pumping, which prevents oxidation. Minimal use of sulphur. Natural settling. Alcoholic fermentation for about 2 weeks at low temperature. Then natural and complete malolactic fermentation. No filtration. 50% of the wines are aged in tuns for 1 year. After bottling, the wine is matured for at least 5 years. The date of disgorgement appears on each label. Liquors matured in Limousin oak vats.

Dosage : 5,6 g/litre
Characteristics : The Drappier vineyard covers 100 hectares and represents the essential asset of the Champagne House's vintages. Since 1808, the family has been able to select particularly well exposed and extremely chalky plots, mostly located around Urville, where the Pinot Noir grape finds its most beautiful expression and allows the production of very elegant aromatic wines.
Characteristics2006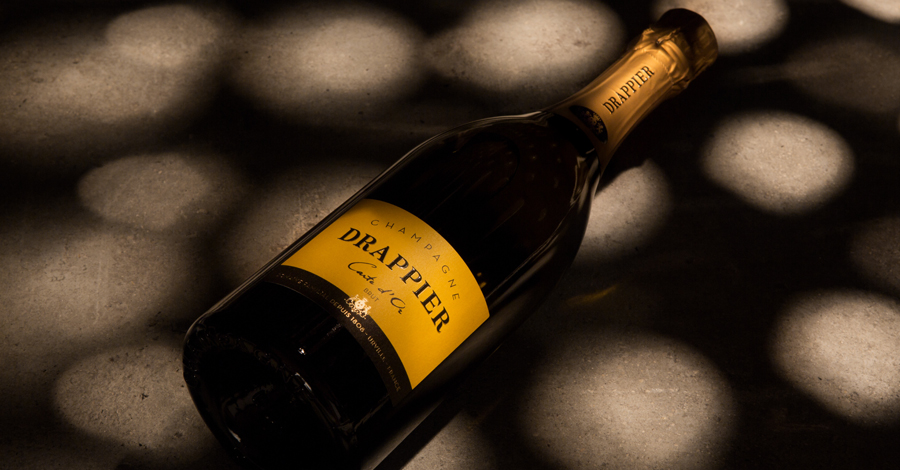 DRAPPIER
THE SINCERITY OF PINOT NOIR SINCE 1808
The Champagne Drappier House has been making authentic wines for two centuries, known for their intense Pinot Noir aromas. General De Gaulle's Champagne supplier, the Drappier House has always produced wines marked by freshness and fine effervescence. The family House is also known for its great vintage cuvée, the Grande Sendrée, which surprises with its refinement and aromatic complexity.
Voir tous les produits Champagne DRAPPIER