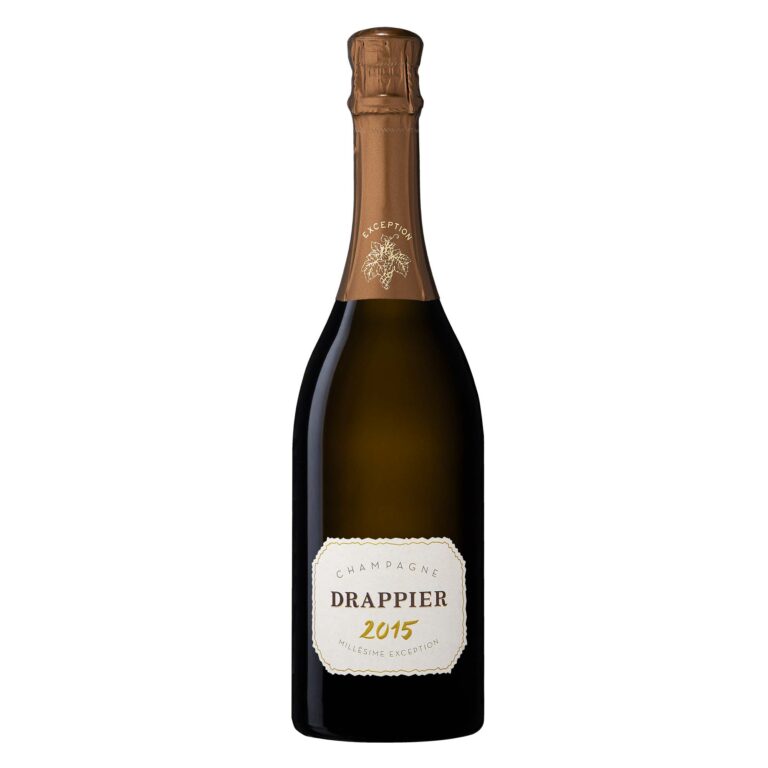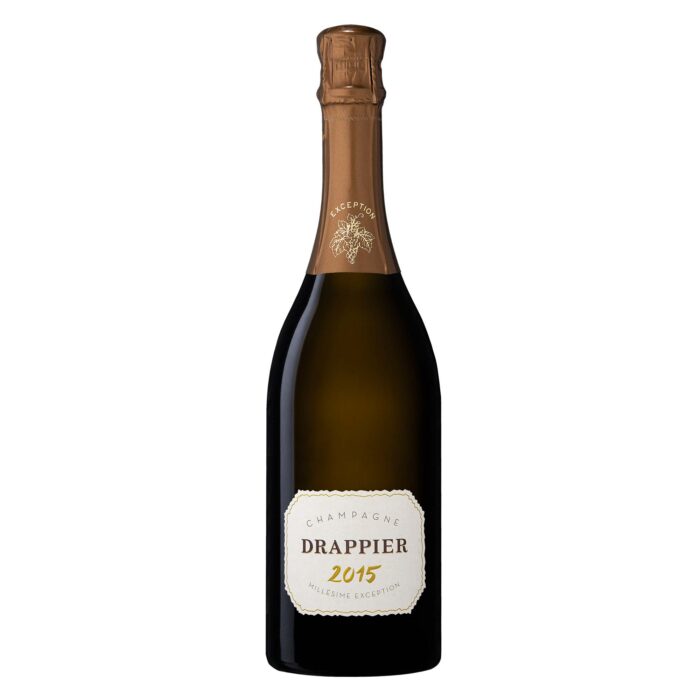 Champagne DRAPPIER

Millésimé Exception 2015

Bottle (0.75L) | Naked Bottle
The idea of the Millésime Exception is to bring a season to the glass. Beyond the wine itself, this cuvée reflects the climate of a remarkable, exceptional year. The terroir is replaced by the four seasons.
Out of stock
I would like to be notified when the product becomes available again.
Conservation optimale : hygrométrie contrôlée 24/24h
Emballage anti-casse soigné
Option message cadeau personnalisé
For which moment ?
For an aperitif or a party
Millésimé Exception 2015
The Drappier 2015 Exception Vintage is a powerful, rich and complex champagne, the expression of a great year.
Tasting Notes
A very complex and rich nose with notes of citrus, bread, hazelnut and almond.
A touch of vanilla attests the high proportion of Chardonnay, while the depth of Pinot Noir expresses itself in red fruit and violets.
Food pairings
Ideal as an aperitif. Perfect with veal blanquette, risotto, chicken fricassee or sole a la plancha.
Ideal serving temperature : Serve at 7°C.
Technical sheet
Blend : Pinot Noir 60%, Chardonnay 30%, Meunier 10%.
Vinification : Limestone and chalk soil. Kimmeridgian Jurassic Sustainable culture. Very low pressure plate press. First press. Vinification by gravity. Natural settling. Malolactic fermentation. Unfiltered, undiscoloured. 60% of the wines are aged in wood. Very little sulphiting. Aged in bottle for 36 months.
Dosage : 5,5 g/litre
Characteristics : The Drappier vineyard covers 100 hectares and represents the essential asset of the Champagne House's vintages. Since 1808, the family has been able to select particularly well exposed and extremely chalky plots, mostly located around Urville, where the Pinot Noir grape finds its most beautiful expression and allows the production of very elegant aromatic wines.
Characteristics2014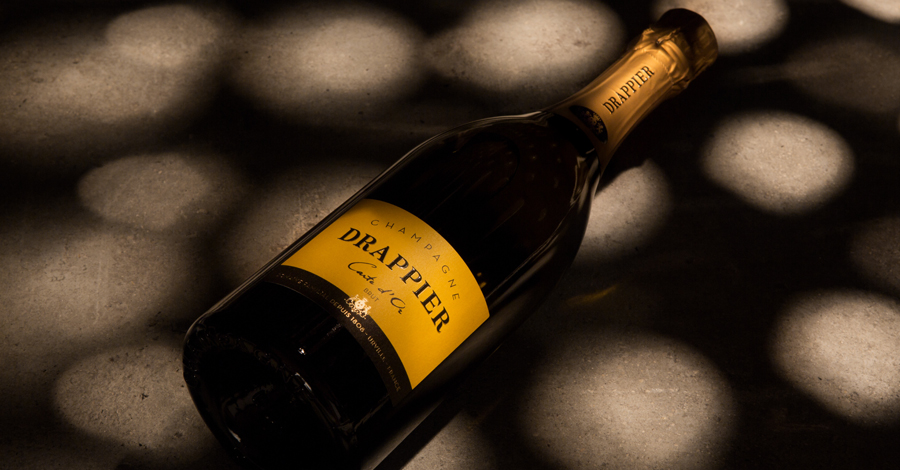 DRAPPIER
THE SINCERITY OF PINOT NOIR SINCE 1808
The Champagne Drappier House has been making authentic wines for two centuries, known for their intense Pinot Noir aromas. General De Gaulle's Champagne supplier, the Drappier House has always produced wines marked by freshness and fine effervescence. The family House is also known for its great vintage cuvée, the Grande Sendrée, which surprises with its refinement and aromatic complexity.
Voir tous les produits Champagne DRAPPIER