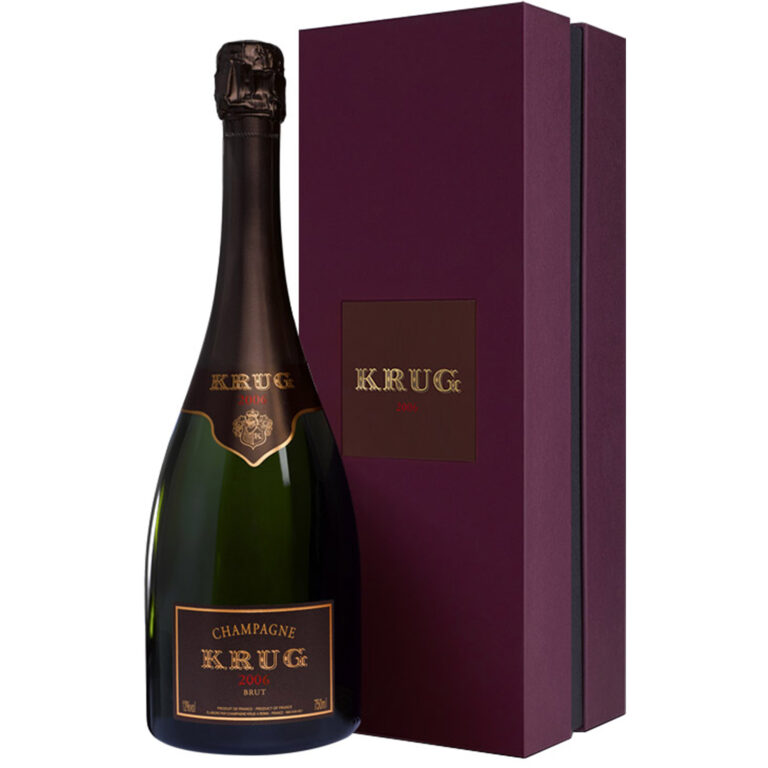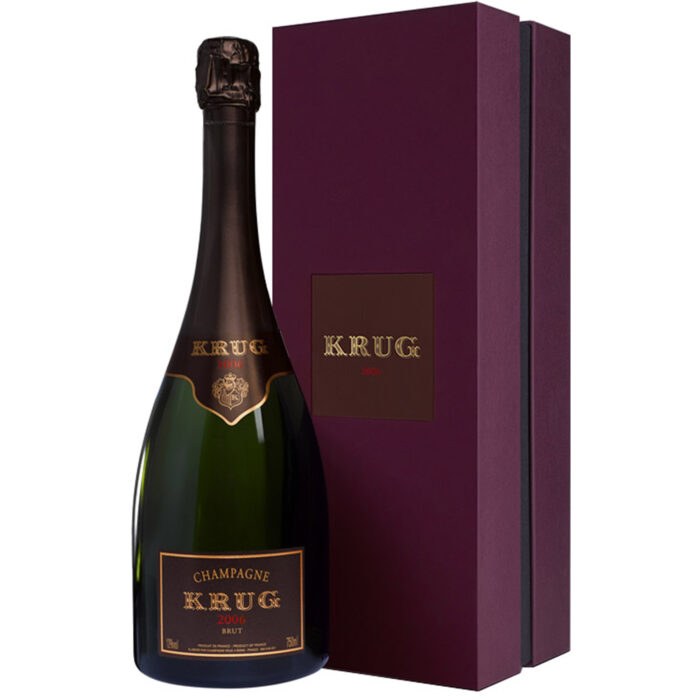 Champagne KRUG

Krug Vintage 2004

Bottle (0.75L) | Box
Undoubtedly elegant, Krug 2004 is a very expressive, luminous and nicely structured champagne.
Out of stock
I would like to be notified when the product becomes available again.
Conservation optimale : hygrométrie contrôlée 24/24h
Emballage anti-casse soigné
Option message cadeau personnalisé
For which moment ?
As a gift
Krug Vintage 2004
The luminous freshness of the 2004 Krug champagne, a blend of delicacy, balance and a myriad of citrus notes, evokes the sensations of early summer mornings in Champagne.
The fine weather that accompanied the harvest made 2004 a generous year.
Tasting Notes
A beautiful, slightly golden colour announces a luminous freshness.
Expressive notes of ginger and candied citrus.
The palate impresses by its balance, the light notes of brioche and honey soon give way to a range of fresh citrus fruits, oranges, lemons and mandarins, enhanced by a very elegant finish.
Food pairings
Krug 2004 is a perfect match for sea urchins, salmon tartar or caviar. It also goes very well with fish in olive oil and lemon sauce or Asian dishes with ginger and lemongrass. The candied citrus fruits underline the great freshness of this champagne, whose lemon meringue pie is the ideal dessert companion.

Ideal serving temperature : Serve between 9 et 12 °C.
Technical sheet
Blend : The blend, a perfect composition of lively Chardonnays (39%) and solid Pinot Noirs (37%), combined with the vivacity, tension and citrus notes of the Meuniers (24%), makes this an exceptional champagne.
Vinification : Ageing for more than 12 years in the cellars results in greater harmony, expressiveness and delicacy.
Characteristics : Vintage 2004 : After a cool start of the season, the good weather that accompanied the harvest made 2004 a generous year. Nature, in her joy, offered a wide range of choices and grapes in very good shape. With undeniable elegance and discretion, the 2004 Krug Champagnes are very expressive, luminous and nicely structured.
Characteristics2004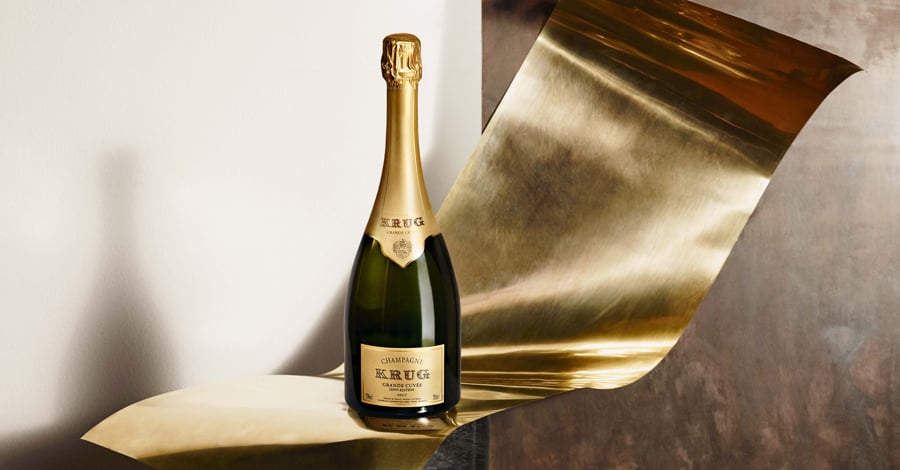 KRUG
A NON-CONFORMIST VISION
Krug has never failed to maintain its reputation as a great Champagne House, producing exclusively prestige cuvées! When the visionary Joseph Krug founded his House in 1843, he decided to go beyond the vintage and transcend the existing limits of blending to create an unexpected and contrasting Champagne of undisputed quality: Krug Grande Cuvée, the first prestige cuvée, recreated each year.
Voir tous les produits Champagne KRUG