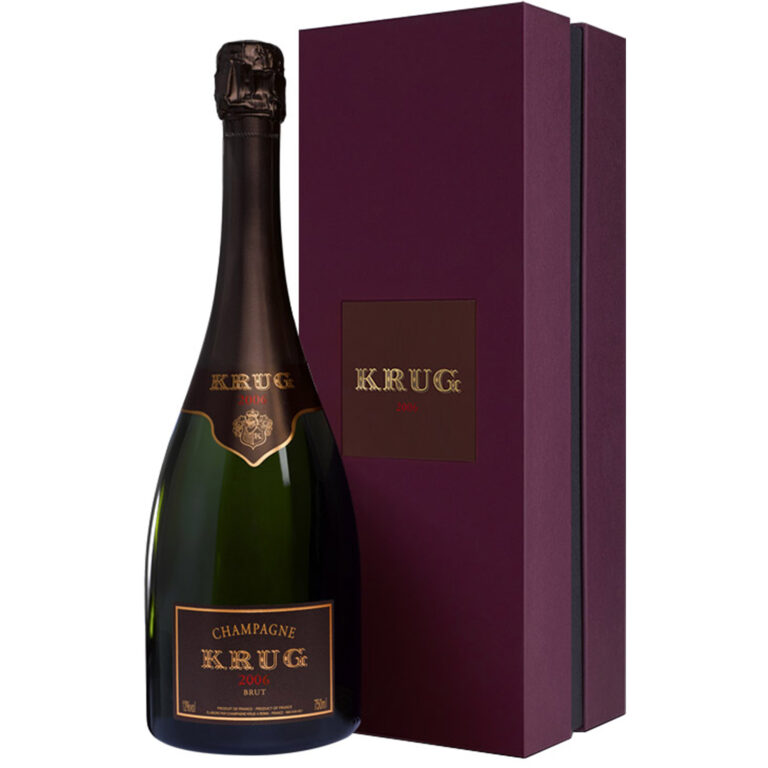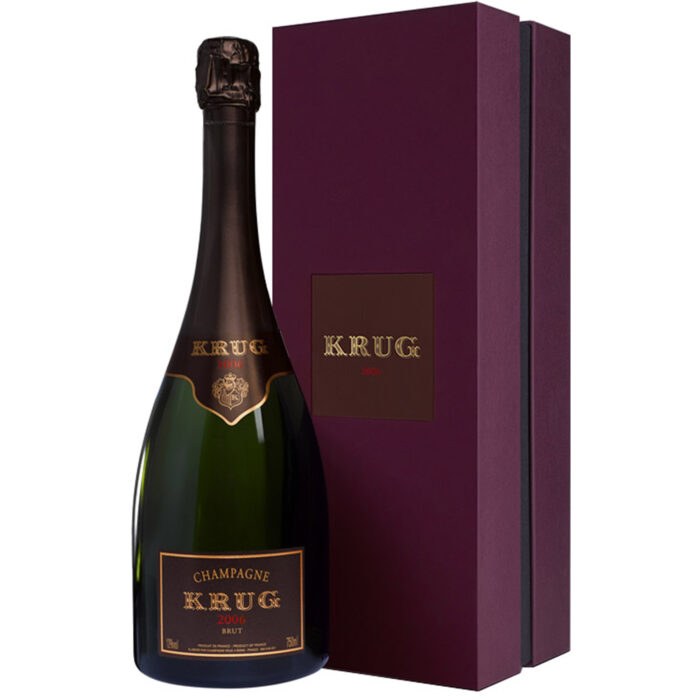 Champagne KRUG

Krug Vintage 2006

Bottle (0.75L) | Box
Krug 2006 is a " Capricious Indulgence ", a gourmet champagne full of roundness and elegance.
Out of stock
I would like to be notified when the product becomes available again.
Conservation optimale : hygrométrie contrôlée 24/24h
Emballage anti-casse soigné
Option message cadeau personnalisé
For which moment ?
As a gift
Krug Vintage 2006
Each Krug Vintage expresses the unique character of a particular year. A Krug Vintage brings together the most expressive wines of a single year, enhanced by more than ten years of cellar ageing. Each Krug Vintage is different: it is the "music" of the year, transposed into the Krug universe.
For the House of Krug, 2006 has given birth to an exceptional and emblematic Champagne Krug Millésime. Krug 2006 is generous, with intense aromas, but not too excessive.
Tasting Notes
The luminous golden colour of Krug 2006 evokes a beautiful roundness.
On the nose, we perceive very expressive and greedy aromas of yellow fruit, dried fruit, roasted almonds, hazelnuts, maple syrup, meringue and mandarin liqueur.

Krug Vintage 2006 seduces the palate with its generosity, depth, freshness, aromatic persistence and long finish. Notes of nougat, frangipane, pastry, tarte Tatin, and citrus fruits abound, with a beautiful finish of pink grapefruit peel.
Food pairings
Krug 2006 goes wonderfully with all kind of dishes, especially the most aromatic ones. It sublimates dishes with character, such as tajines with preserved lemon, ratatouille, a slow cooking lamb, vegetable tian, game, foie gras, the tastiest fish or grilled duck breast on vine shoots.

Ideal serving temperature : Serve between 9 et 12 °C.
Technical sheet
Blend : The final blend is made of wines selected for their exceptional interpretation of the silky roundness characteristic of the Vintage, which reveals a pleasant structure and length. Almost half of the blend is Pinot Noir (48%), mostly from parcels in the north and south of the Montagne de Reims and the village of Les Riceys. Ripe, full-bodied Chardonnays (35%) add roundness and opulence, while Meuniers (17%) from Leuvrigny and Sainte-Gemme add tension and length.
Vinification : The blending of a Krug Vintage responds to the desire to tell the story of the year, in all its surprise and fascination. In 2006, each of the three Champagne grape varieties showed great maturity in all the selected plots. The year produced elegant, well-balanced Meuniers with hints of pear and apple. The Chardonnays showed a traditional typicity characterised by ample aromas, and the Pinot Noirs of the Marne showed a promising structure and strong potential. Over 12 years of cellaring has resulted in greater harmony, expressiveness and delicacy.
Characteristics : The year 2006 was marked by a scorching summer in Champagne. Extreme temperatures of over 30°C were recorded on 23 days. The weather was capricious, alternating between very dry periods and heavy rain. In August, the equivalent of two months of rain fell in just two weeks. Fortunately, the sun returned in time to allow a very good harvest to finish ripening. The grapes revealed a balance similar to that of 2002 and 1989, two very good years.
Characteristics2004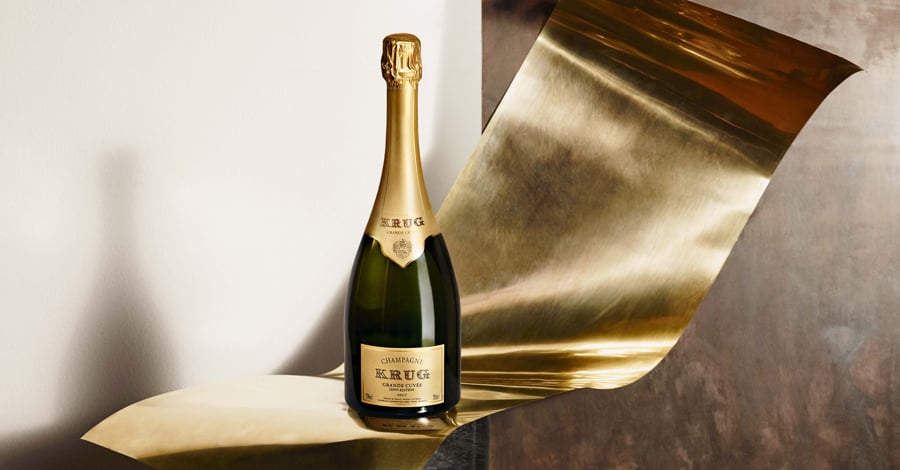 KRUG
A NON-CONFORMIST VISION
Krug has never failed to maintain its reputation as a great Champagne House, producing exclusively prestige cuvées! When the visionary Joseph Krug founded his House in 1843, he decided to go beyond the vintage and transcend the existing limits of blending to create an unexpected and contrasting Champagne of undisputed quality: Krug Grande Cuvée, the first prestige cuvée, recreated each year.
Voir tous les produits Champagne KRUG