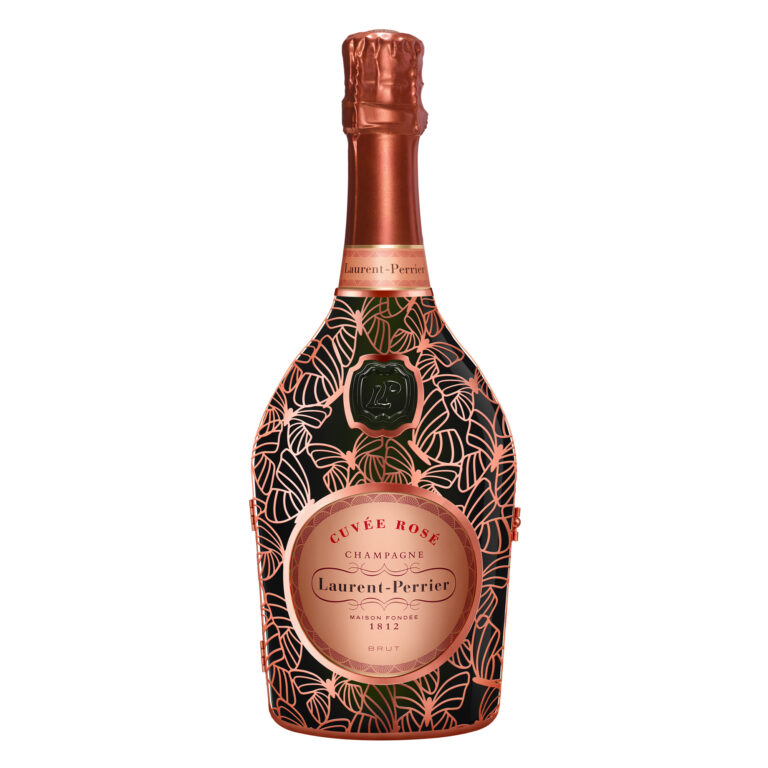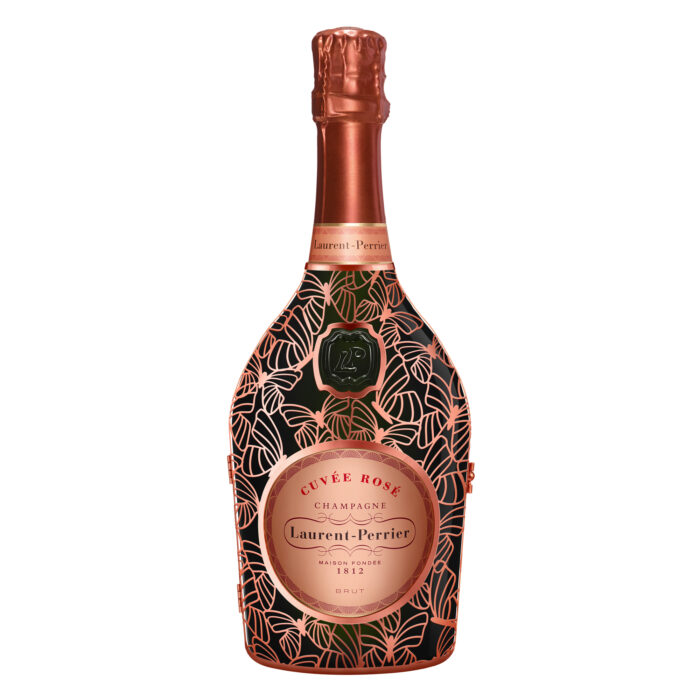 Champagne LAURENT-PERRIER

Cuvée Rosé Butterflies Limited Edition

Bottle (0.75L) | Naked Bottle
Laurent-Perrier Cuvée Rosé Butterflies Dress Limited Edition Bottle brings a wave of freedom, audacity and poetry to Laurent-Perrier! To fly with one's own wings, to wander freely according to one's desires, without constraints or barriers… The butterfly, symbol of this freedom, also represents the preserved nature, dear to Laurent-Perrier.
Out of stock
I would like to be notified when the product becomes available again.
Conservation optimale : hygrométrie contrôlée 24/24h
Emballage anti-casse soigné
Option message cadeau personnalisé
For which moment ?
As a gift, For a dinner, For a special occasion or an event, For an aperitif or a party
Cuvée Rosé Butterflies Limited Edition
What freedom of thought and what audacity did it take for Bernard de Nonancourt and his cellar master at the time in 1968 to make a Rosé Champagne one of the House's emblematic cuvées, even though the category of Rosé Champagne had not yet been revealed!
The creative audacity of the Laurent-Perrier House continues, by proposing a Pinot Noir maceration rosé, by preserving the biodiversity of the Champagne terroir, by going beyond the rules of environmental responsibility, by respecting the specifications of the Champagne Sustainable Viticulture and High Environmental Value certifications.
Even today, more than 50 years after its launch, La Cuvée Rosé continues to amaze us with its combination of vinosity and great freshness, a rare combination in a champagne. Cuvée Rosé Laurent-Perrier surprises with its bewitching notes and intense aromas of freshly picked red fruit: strawberry, Morello cherry, blackcurrant, raspberry… The attack is frank and acidulous, the finish is supple and tender, the nose is subtle and the effervescence fine.
A new case, a unique service ritual in the world of champagne, is being reinvented for the fourth consecutive year. After the "Mesh" dress, the "Constellation" dress and the "Zebra" dress, Laurent-Perrier is now offering the "Butterfly" dress, a symbol for Laurent-Perrier of respect for nature and the environment.
Tasting Notes
Elegant colour which evolves naturally from a pretty raspberry hue to salmon hues.

Frank and very fresh nose. A wide range of small red fruits: raspberry, redcurrant, strawberry, black cherry. Its extraordinary freshness is the predominant feeling.
The fruit dominates the mouth. The attack is very frank and acidulous, very pleasant. Sensation of plunging into a basket of freshly picked red fruit: notes of strawberry, morello cherry, blackcurrant and raspberry. Supple and rounded wine.

Food pairings
The Cuvée Rosé Laurent-Perrier is a very pleasant appetizer and, thanks to its aromatic character, also allows for numerous food and wine pairings. It can be served with raw fish (marinated red mullet, tuna tartar), grilled prawns, fine Italian charcuterie, duck, lamb or creamy cheeses such as Chaource. It is an extraordinary partner for desserts based on red fruits. The most daring will pair it with Asian or Indian dishes.

Ideal serving temperature : Serve between 8°C and 10°C.
Technical sheet
Blend : 100% Pinot Noir. Ten crus are used in this cuvée, mainly from the southern and northern sectors of the Montagne de Reims - including the famous Côte de Bouzy - are favoured, in particular the crus of Ambonnay, Bouzy, Louvois and Tours-sur-Marne.
Vinification : Laurent-Perrier's technical facilities are fully adapted and dedicated to the production of Rosé. The grapes from selected plots are sorted and destemmed before being put into vats. Maceration lasts between 48 and 72 hours following the harvest, allowing the colour to be extracted and the full aromatic richness of the Pinot Noir to be expressed. The wines are aged in the cellar for a minimum of four years.
Characteristics : Cuvée Rosé was born in 1968 from the boldness and know-how of the Laurent-Perrier Champagne House from its still wines called Coteaux Champenois. With the quest for perfection at every stage of production, Cuvée Rosé quickly became a reference. In its elegant Henri IV-inspired bottle, this rosé champagne has been recognised for its consistent high quality for 40 years.
CharacteristicsNon Vintage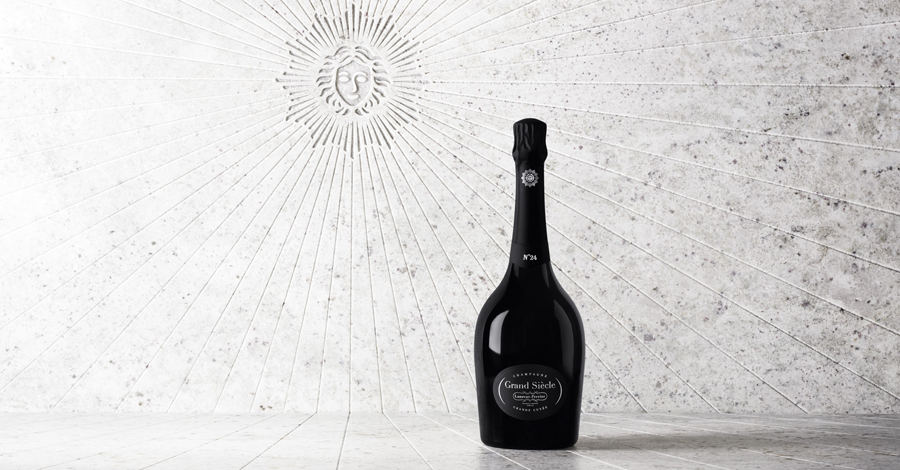 LAURENT-PERRIER
PLEASURE, REQUIRMENTS AND CREATIVITY
Founded in 1812, the Laurent-Perrier Champagne House cultivates independence of spirit, creativity and consistency in the quality of its wines, which are acclaimed by connoisseurs. Today, it is recognised as one of the greatest Champagne Houses in France and throughout the world.
Voir tous les produits Champagne LAURENT-PERRIER