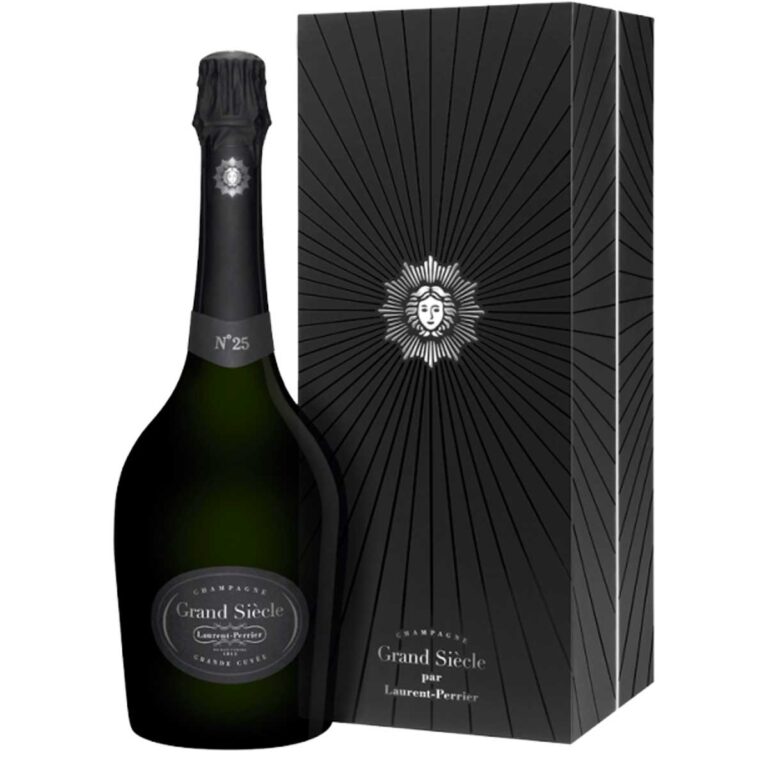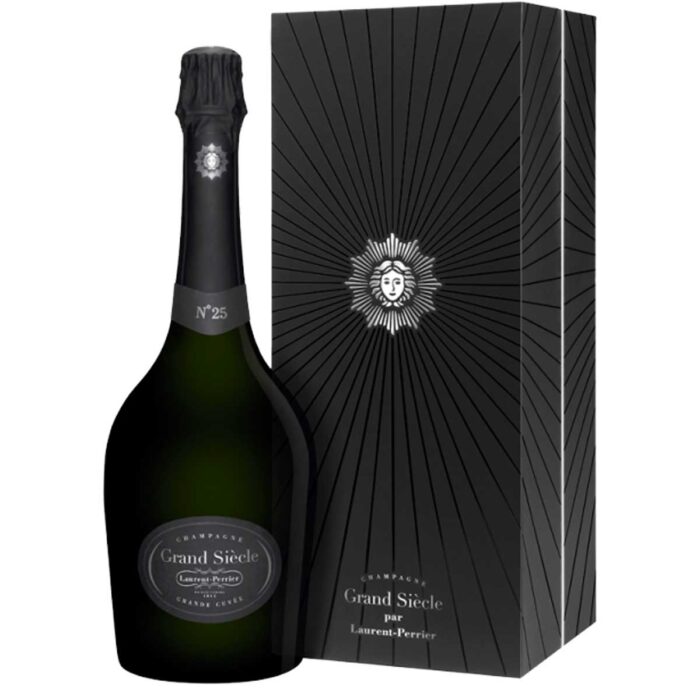 Champagne LAURENT-PERRIER

Grand Siècle Itération N°25 by Laurent-Perrier

Bottle (0.75L) | Box
Far beyond the rare vintages, Grand Siècle Itération N°25 by Laurent-Perrier with Gift Box is the choice of not one but three exceptional years of harvest, with complementary aromatic profiles, vintage by Laurent-Perrier. This is what is known as Itération. Grand Siècle Itération N°25 is a blend of the 2008 (65%), 2007 (25%) and 2006 (10%) harvests.
En stock.

From 5 to 10 days
Conservation optimale : hygrométrie contrôlée 24/24h
Emballage anti-casse soigné
Option message cadeau personnalisé
For which moment ?
As a gift, For a special occasion or an event, For an aperitif or a party, To pair with fish/seafood dinner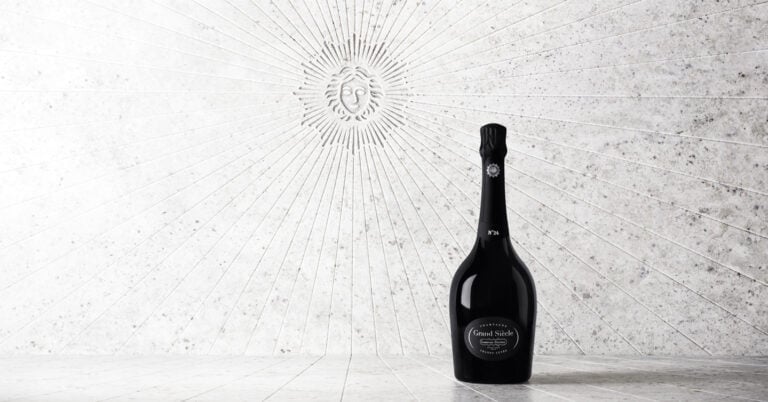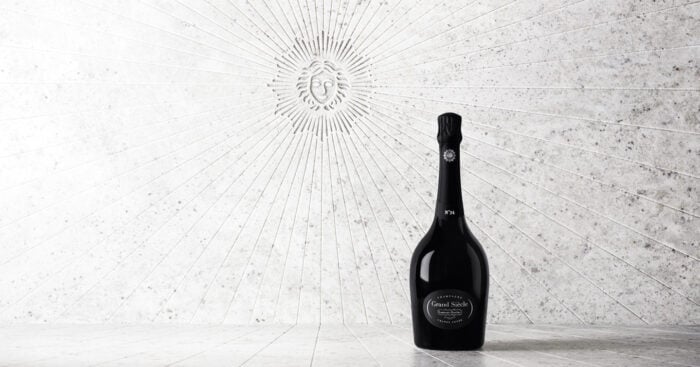 Grand Siècle Itération N°25 by Laurent-Perrier
Recreating the perfect year. The vintage in Champagne is generally considered to be synonymous with excellence for Prestige Cuvées. In contrast, Laurent-Perrier believes that the art of blending can create what nature will never give us: the perfect year. The expression of the perfect year is that of a great Champagne wine that has developed deep aromatic intensity and complexity, while managing to preserve its freshness and acidity over time. To create this wine, Laurent-Perrier relies on the characteristics of the great vintage years of the Champagne region which offer freshness, structure and finesse.
Grand Siècle Itération N°25 by Laurent-Perrier has a brilliant colour and a fine effervescence. Its aromas of pastries, roasted almonds with subtle notes of honey and gingerbread make it a perfect wine to accompany refined dishes.
For yourself or as a gift, its elegant gift box is suitable for all occasions.
Tasting Notes
An intense and brilliant colour with a white gold colour.
An intense nose of fresh citrus fruits followed by subtle aromas of grilled almonds and brioche.
The wine offers a fresh and toasty attack. The finish is persistent with citrus notes. Grand Siècle iteration Nº25 has exceptional aromatic depth.
Food pairings
Grand Siècle itération Nº25 by Laurent-Perrier goes with high quality products and refined dishes, land-sea associations, shellfish and noble fish such as turbot or sea bass. Served as an aperitif before a festive meal, it gives it a sumptuous note from the start.
Ideal serving temperature : Grand Siècle should be drunk at a temperature of 12°C, to best express its incredible aromatic depth.
Technical sheet
Blend : The blend of Grand Siècle Itération N°25 by Laurent-Perrier is carried by a majority of Chardonnay, completed with Pinot Noir and selected among 11 Grands Crus out of the only 17 existing in Champagne. Within these Grands Crus, only the best grapes from the best plots are selected. Only the best juice from the pressing is used.
Vinification : This great Champagne wine benefits from a prolonged ageing in cellars of more than 10 years.
Characteristics : Launched in 1959 by Bernard de Nonancourt, Grand Siècle is Laurent-Perrier's grand cuvée, and is the signature of the Champagne House's know-how and high standards in blending. A Champagne cuvée by definition, Grand Siècle is the result of a blend of balanced wines from both the greatest vintages and particularly successful years vintage by Laurent-Perrier.
CharacteristicsMulti Vintage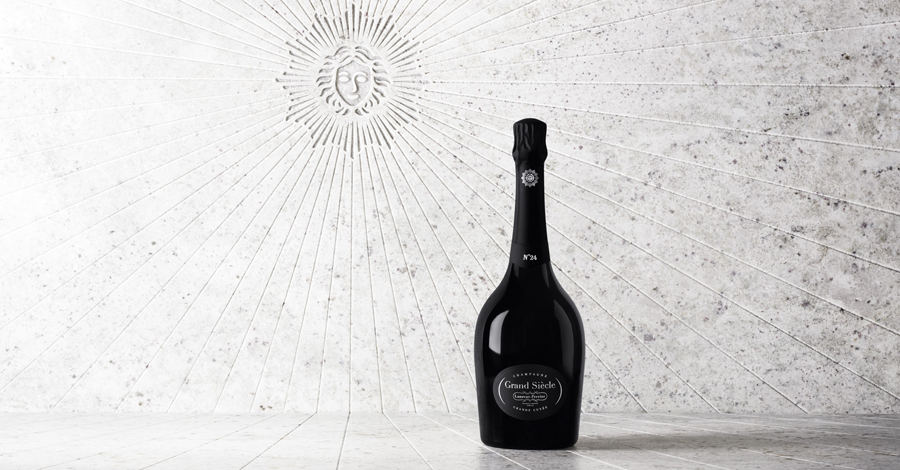 LAURENT-PERRIER
PLEASURE, REQUIRMENTS AND CREATIVITY
Founded in 1812, the Laurent-Perrier Champagne House cultivates independence of spirit, creativity and consistency in the quality of its wines, which are acclaimed by connoisseurs. Today, it is recognised as one of the greatest Champagne Houses in France and throughout the world.
Voir tous les produits Champagne LAURENT-PERRIER