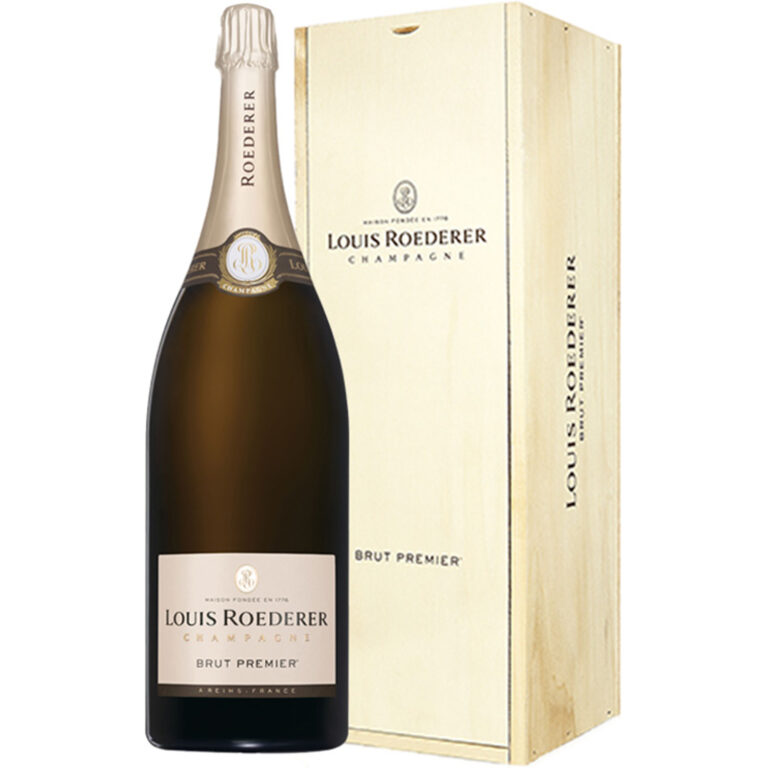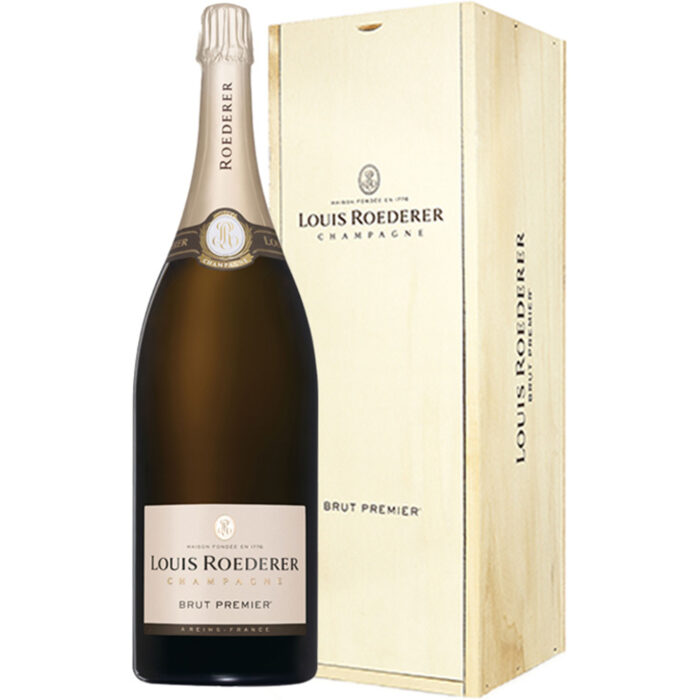 Champagne LOUIS ROEDERER

Brut Premier

Mathusalem (6L) | Wooden Case
Louis Roederer Brut Premier Mathusalem Wooden Case is a great classic that resonates with a modern taste.
En stock.

From 5 to 10 days
Conservation optimale : hygrométrie contrôlée 24/24h
Emballage anti-casse soigné
Option message cadeau personnalisé
Brut Premier
Louis Roederer's Brut Premier is a successful expression of the "Champagne House" style! This rich, fine and precise brut champagne shows a complex personality. A great classic that stands out from the crowd.
The Mathusalem format is a large 6 litres bottle, which represents 8 bottles of champagne or 48 glasses. This large format is ideal for your receptions and special occasions.
Tasting Notes
A balance between youth and maturity, between seduction and character, between vinosity and freshness, Brut Premier is a champagne wine that is both full-bodied and structured, elegant and energetic, with a unique vibrancy. Its structured structure, richness and length are resolutely vinous. It is complete, complex, both modern and powerful while remaining a great classic.
Food pairings
Brut Premier Louis Roederer goes perfectly with Langoustines and Crustaceans, honey brioche beggars, warm Foie gras and white fruits (white peach, mirabelle plum), Foie gras in terrine and almond jelly.
Technical sheet
Blend : 40% Pinot Noir - 40% Chardonnay - 20% Meunier - 5% oak barrels with weekly stirring of the lees - 10% reserve wines matured in wood - partial malolactic fermentation.
Vinification : The Brut Premier cuvée is made from the 3 Champagne grape varieties from over 40 different crus. It is a blend of 6 years of harvest, part of which comes from the Louis Roederer reserve wine collection aged in oak barrels for several years. It benefits from an average of 3 years of maturation in the cellars and also from a 6-month rest after disgorgement to perfect its maturity. The dosage is adapted to each vintage between 10 and 11 g/l.
Dosage : 10 g/litre
Characteristics : Genesis of the wine: The upheavals of the early 1900s, particularly the First World War which destroyed more than half of the Louis Roederer estate, led Léon Olry Roederer to rebuild his vineyard. He decided to buy grapes to ensure the continuity of the Champagne House in this period of crisis and, at the same time, created a multi-vintage wine expressing a consistent taste regardless of the year of harvest. This is now the Brut Premier!
CharacteristicsNon Vintage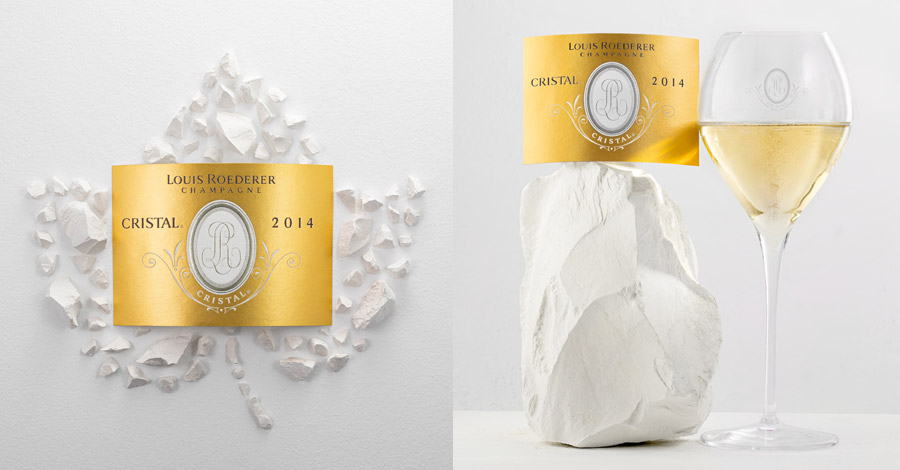 LOUIS ROEDERER
THE QUEST FOR THE MASTERPIECE
The search for the diversity of terroirs is an obvious choice for this great Champagne House, still independent and family-owned, whose vineyards cover 240 hectares located in the heart of the best terroirs, Grand Cru and Premier Cru of the Montagne de Reims, the Vallée de la Marne and the Côte des Blancs. Unique in Champagne region : all Louis Roederer vintages are produced exclusively from their own vines.
Voir tous les produits Champagne LOUIS ROEDERER