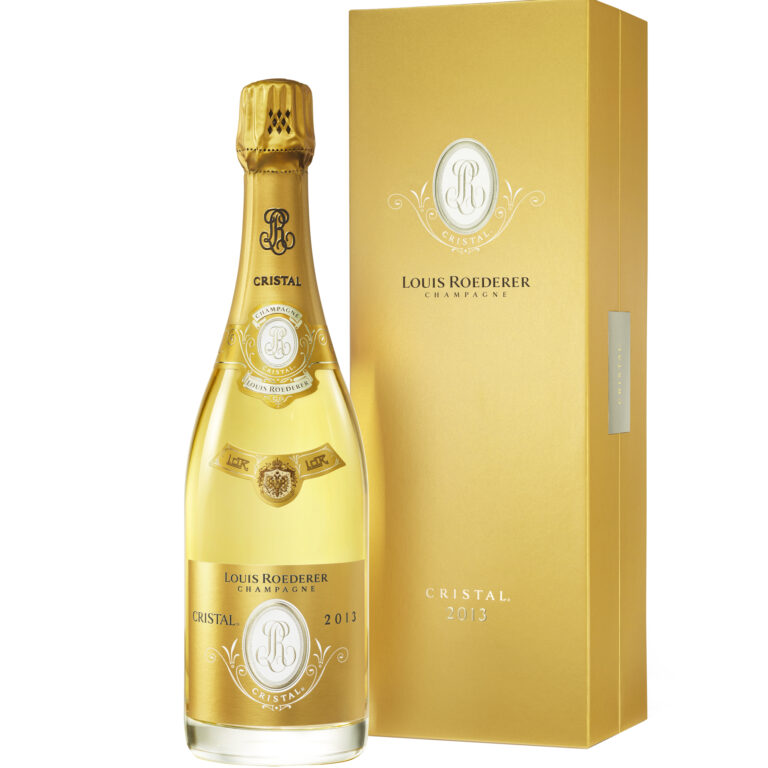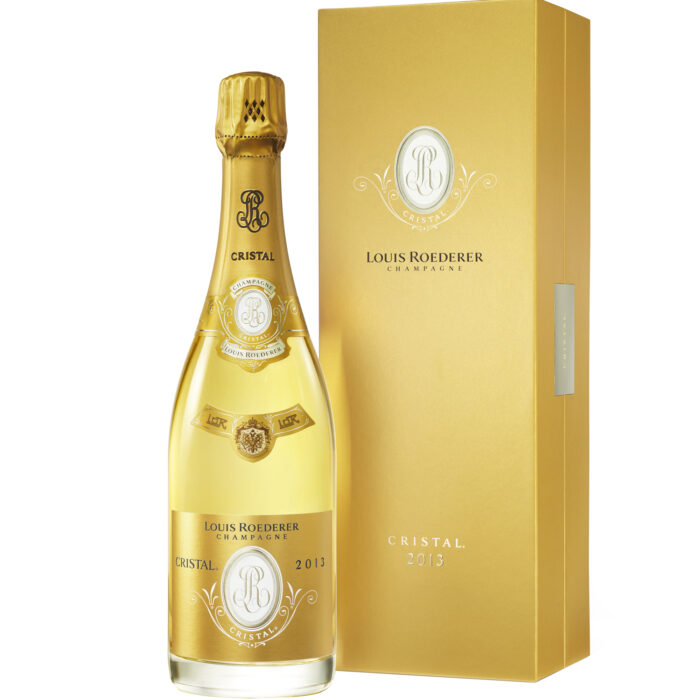 Champagne LOUIS ROEDERER

Cristal Vintage 2013

Bottle (0.75L) | Box
The most famous wine of the Louis Roederer Champagne House was born in 1876 to satisfy the demanding taste of Tsar Alexander II. A wine of pure pleasure, of great gastronomy, Cristal champagne is both delicate and powerful, all in subtlety and precision.
Out of stock
I would like to be notified when the product becomes available again.
Conservation optimale : hygrométrie contrôlée 24/24h
Emballage anti-casse soigné
Option message cadeau personnalisé
For which moment ?
As a gift, For a special occasion or an event, For an aperitif or a party
Cristal Vintage 2013
A wine of pure pleasure, of great gastronomy, the Cristal cuvée is delicate and powerful at the same time, all in subtlety and precision. "Cristal 2013 is a great classic where maturity and freshness are harmoniously integrated and forged for the long term." – Jean-Baptiste Lécaillon, Cellar Master
The style is vinous and deep, characteristic of all the luminous nobility of Cristal, but combined with this chalky freshness that breaks through and stretches the material to give a slender fuselage of immense finesse.
Presented in its luxurious box, the Louis Roederer Cristal is ideal for your gift-giving occasions.
Tasting Notes
Golden colour with bright reflections. Fine, regular and light effervescence.
Powerful and complex bouquet where yellow fruits (mirabelle plum), juicy and ripe fruits (nectarine), citrus zests (candied orange) and dried fruits (hazelnut) finely toasted are intermingled. Powdery olfactory impression, at the same time sweet, chalky and elegant.
Tactile, soft and generous on the palate. The effervescence gently vibrates the wine body which becomes suave, dense and juicy. But it is the freshness of the limestone that quickly sets the pace: the sweetness becomes energy and sapidity, stretching the wine into a fuselage that is both elegant and powerful. The fine, grainy tannins then reveal a winey, broad, calm and serene dimension. The finish is sapid and saline.
Technical sheet
Blend : Made only in "great years", when the maturity of the Chardonnay (about 40%) and the Pinot Noir (about 60%) that make it up is perfect, the Cuvée Cristal is aged for 6 years in the cellar and rests for 8 months after disgorgement.
Vinification : The year 2013 was characterised by a particularly late cycle! The endless winter gave way to a very timid spring. Indeed, we had to wait until the first days of July to record full flowering in the vineyard... It had been a long time since we had seen that in Champagne! Fortunately, the summer was radiant with record-breaking sunshine and low rainfall, which was very favourable to the ripening of the Pinot Noir and Chardonnay grapes. The October harvest took place again in the cool autumn weather and produced elegant wines with a freshness that is a true classic. Crus: 45 exceptional terroirs : 1/3 "La Rivière" vineyard, 1/3 "La Montagne" vineyard, 1/3 "La Côte" vineyard. Wines in wood: 32% Malolactic fermentation: 0%.
Ageing potential : Cristal can be kept for over twenty years without losing its freshness and character.
Dosage : 8 g/litre
Characteristics2013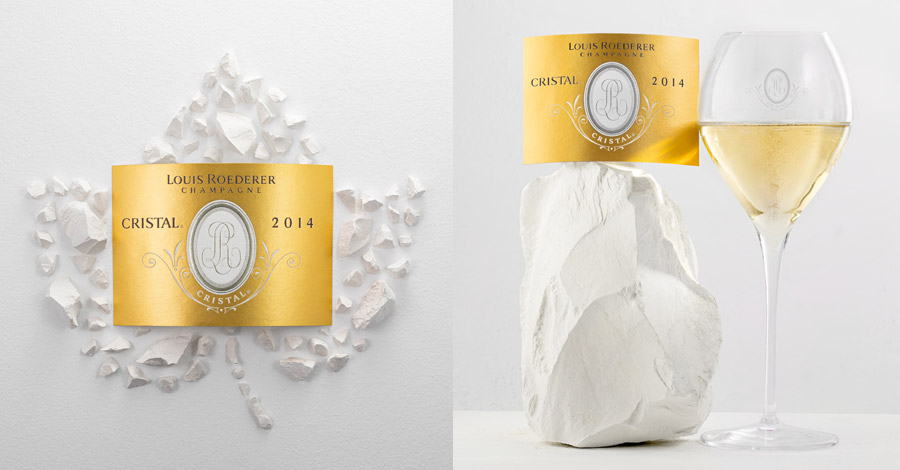 LOUIS ROEDERER
THE QUEST FOR THE MASTERPIECE
The search for the diversity of terroirs is an obvious choice for this great Champagne House, still independent and family-owned, whose vineyards cover 240 hectares located in the heart of the best terroirs, Grand Cru and Premier Cru of the Montagne de Reims, the Vallée de la Marne and the Côte des Blancs. Unique in Champagne region : all Louis Roederer vintages are produced exclusively from their own vines.
Voir tous les produits Champagne LOUIS ROEDERER