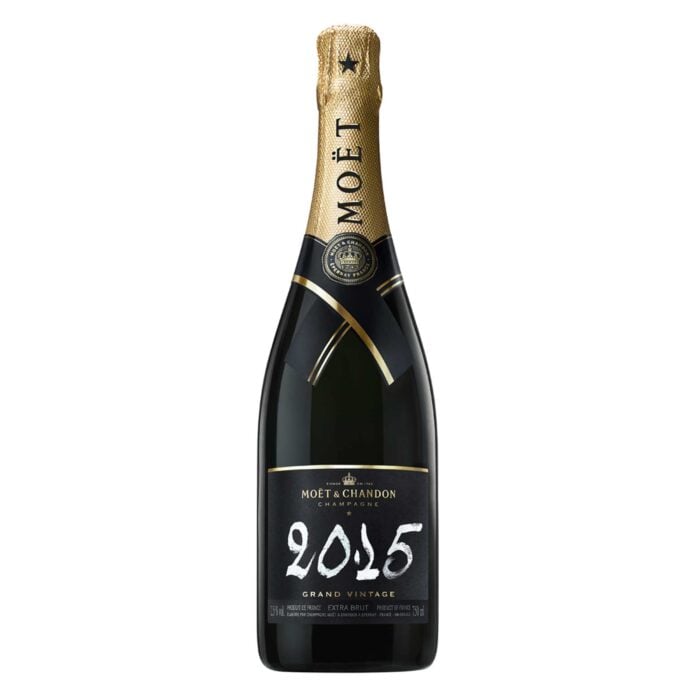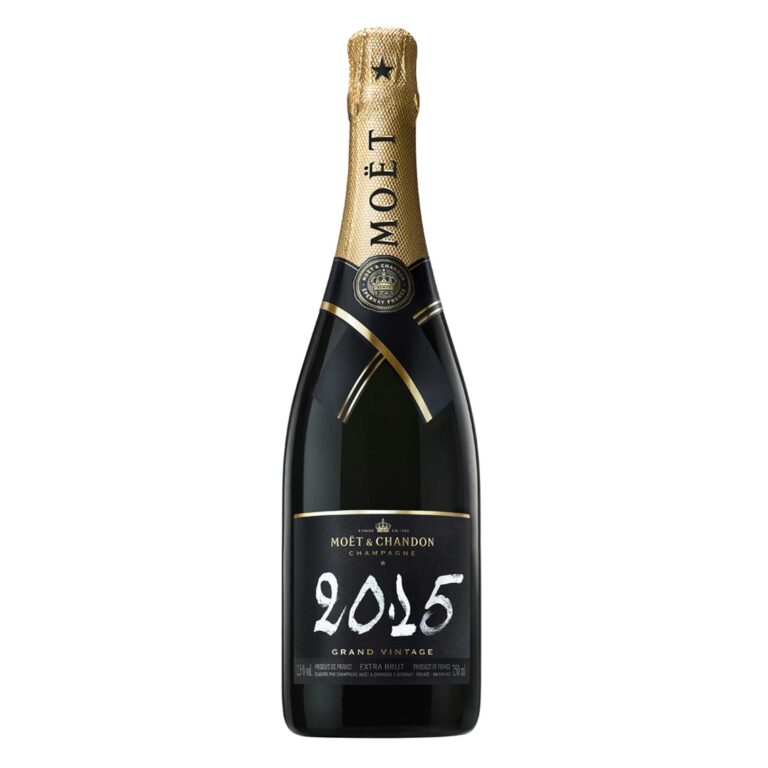 Moët & Chandon

Grand Vintage 2015

Bottle (0.75L) | Naked Bottle
Moët & Chandon Grand Vintage 2013 is an autumnal, chiselled and energetic champagne. Each Moët & Chandon Grand Vintage is the result of the Cellar Master's free interpretation of a selection of the most remarkable wines produced in a single year.
Voir tous les produits Champagne Moët & Chandon
En stock.

24/48 hours delivery
Frais de livraison offerts dès 500€ d'achat
Emballage anti-casse soigné
Confiez-nous votre message personnalisé lors de la confirmation de commande
For which moment ?
For a dinner
Grand Vintage 2015
Moët & Chandon Grand Vintage 2015 with gift box is the reflection of a harvest of black grapes of exceptional quality which revealed a remarkable maturity, with a powerful and fruity nose and a fleshy final note.
The chromaticity of the Grand Vintage 2015: Moët & Chandon Grand Vintage 2015 evokes, through its freshness, a bright, almost blinding luminosity within a tender and vegetal bouquet suggesting a delicate white-green universe accompanied by various shades of white and yellow. Luminous radiance. The pastry yellow of a calisson. The soft green of honeydew melon, aniseed. The white of an elderflower.
Tasting Notes
A pale and bright colour. A bright lemon yellow colour, luminous reflections, fine bubbles and creamy foam.
A soft and vegetal bouquet. The bouquet is initially restrained and suggests a soft and fresh white-green universe. The initial bakery notes (breadcrumbs, fresh brioche, marzipan) gradually extend to floral notes of elderberry and jasmine, then giving way to fruitiness, with notes of white peach and watermelon. Notes of garrigue at dawn complete the ensemble.

A frank and enveloping mouth. The attack in the mouth is frank and confident. The material is ample and supple, without heaviness, evoking the cotton flower. The enveloping and seductive texture is enhanced by floral, aniseed and mentholated nuances which bring lightness and freshness for such a sunny vintage. The end of the palate lingers on a slightly seductive note and a delicate bitterness evoking almond.
Food pairings
Avoid rushing the champagne with too powerful flavours, and instead link it to its delicacy. The Grand Vintage 2015 will go wonderfully well with melting meat and fish, white fruits and delicate exotic fruits, small green vegetables (broad beans, peas, etc.), light juices flavoured with herbs, a hint of vegetal (watercress, parsley, tarragon, artichoke hearts).
Technical sheet
Blend : Pinot Noir 44%, Chardonnay 32%, Meunier 24%.
Vinification : Maturation time in the cellar: minimum 5 years. Ageing after disgorgement: 6 months minimum.
Dosage : 5 g/litre
Characteristics : The year 2015, marked by an unprecedented heat wave, offered black grapes of remarkable quality, sublimating the Pinot Noir, the majority in this blend. With 44% Pinot Noir, we have to go back to 2009 (50%) and 1996 (50%) to have such a high proportion. On the other hand, as Chardonnay suffered more from the drought, its share is rather low (32%). We have to go back to 2003 (28%) and 1999 (31%), two other sunny years, to find such a low proportion.
Characteristics : 2015