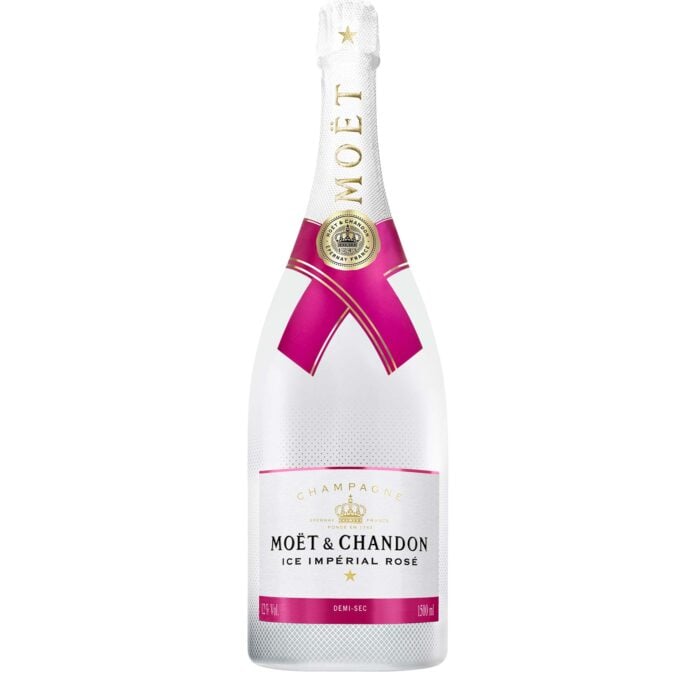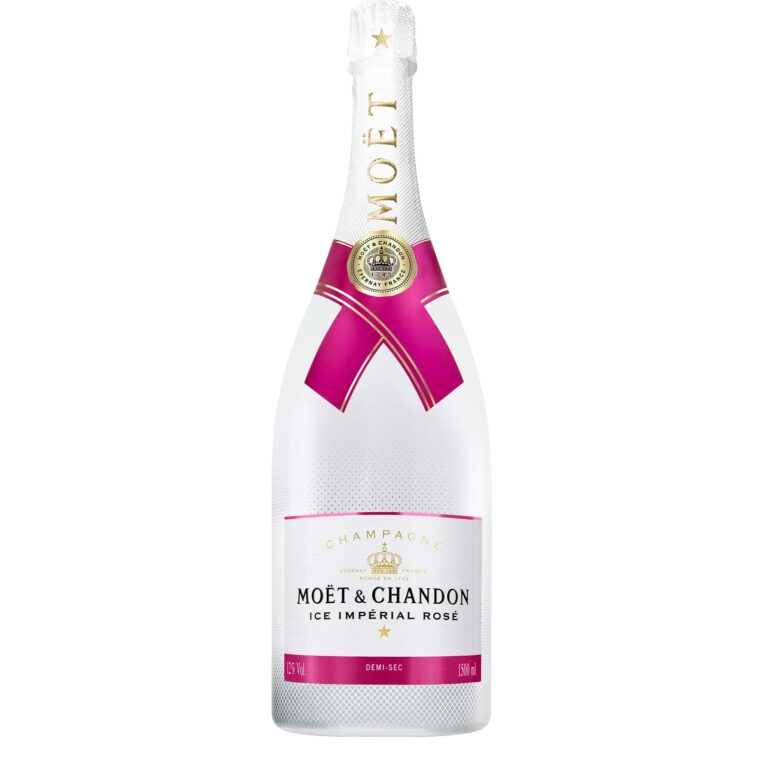 Moët & Chandon

Ice Imperial Rosé

Magnum (1.5L) | Naked Bottle
Moët & Chandon Ice Imperial Rosé Magnum has been specifically created to be enjoyed over ice in large Cabernet glasses, which accentuate the sensation of freshness. Reveal the codes of champagne tasting with style during your sunny days!
Available on backorder
Voir tous les produits Champagne Moët & Chandon
Je souhaite être informé(e) lorsque le produit sera à nouveau disponible.
Frais de livraison offerts dès 500€ d'achat
Emballage anti-casse soigné
Confiez-nous votre message personnalisé lors de la confirmation de commande
For which moment ?
As a gift, For a dinner, For a special occasion or an event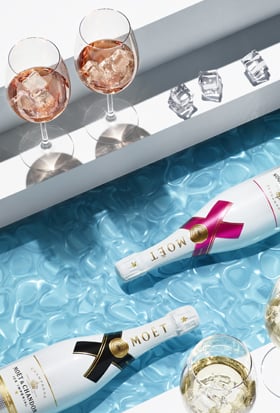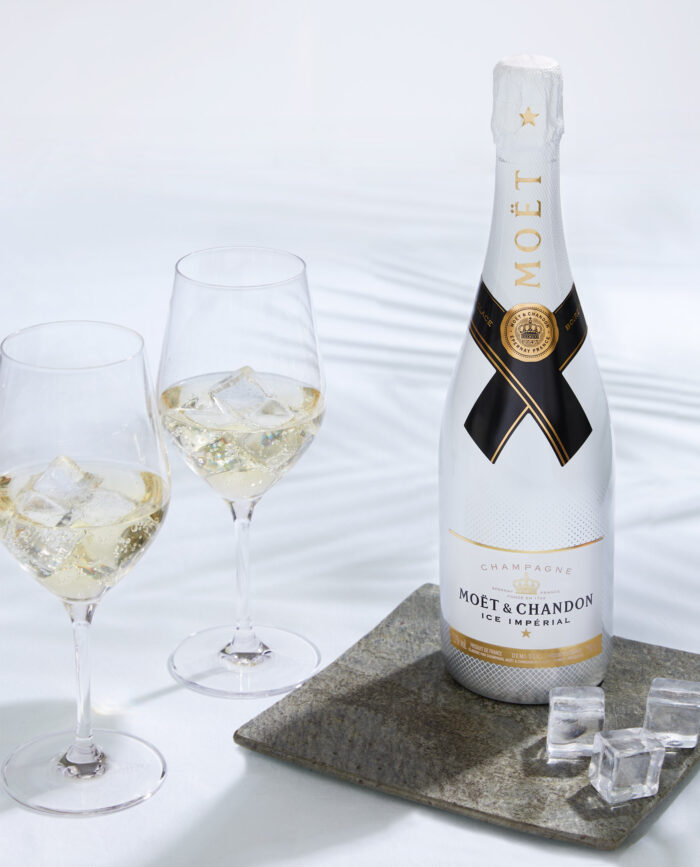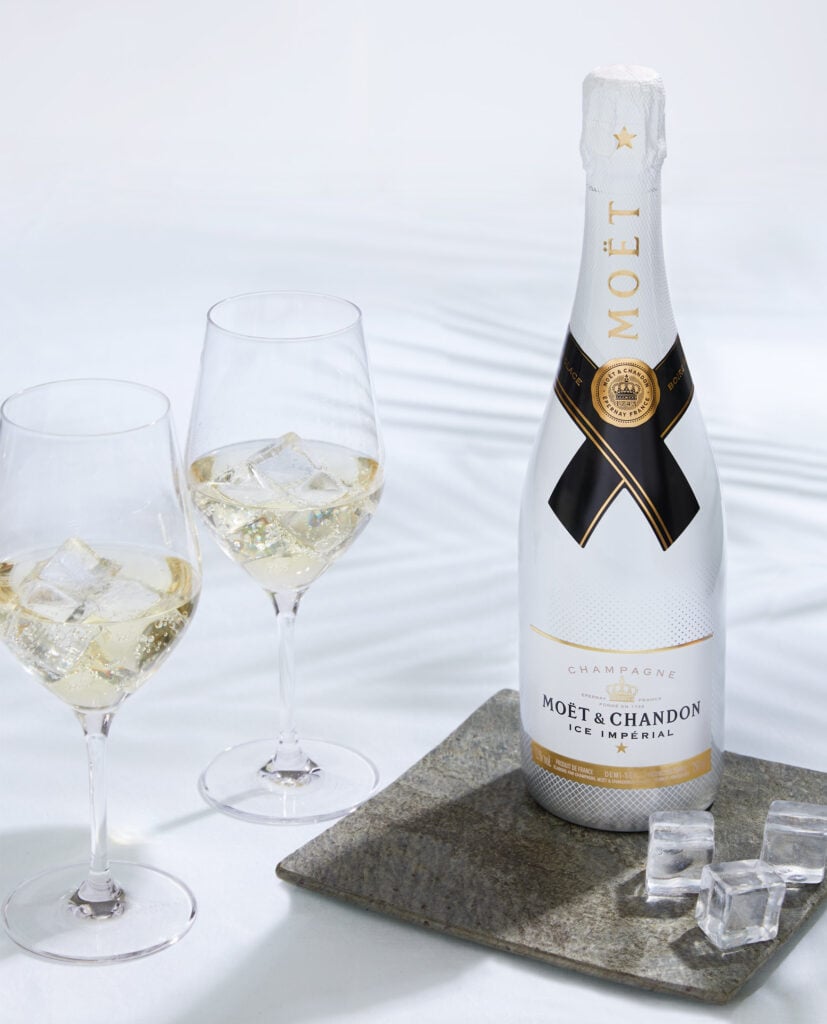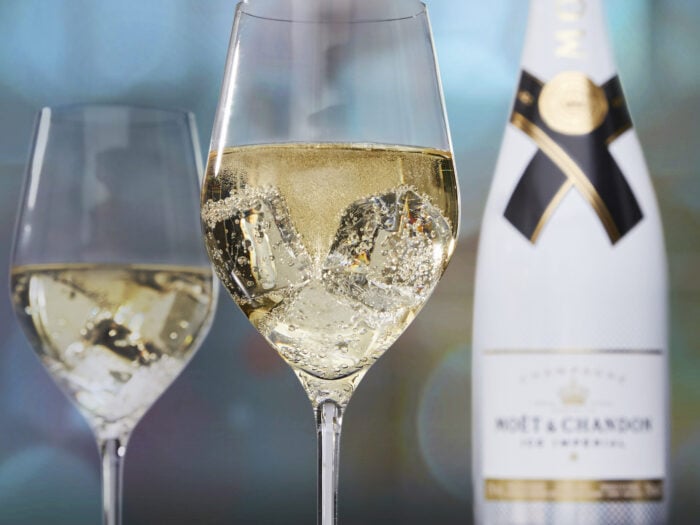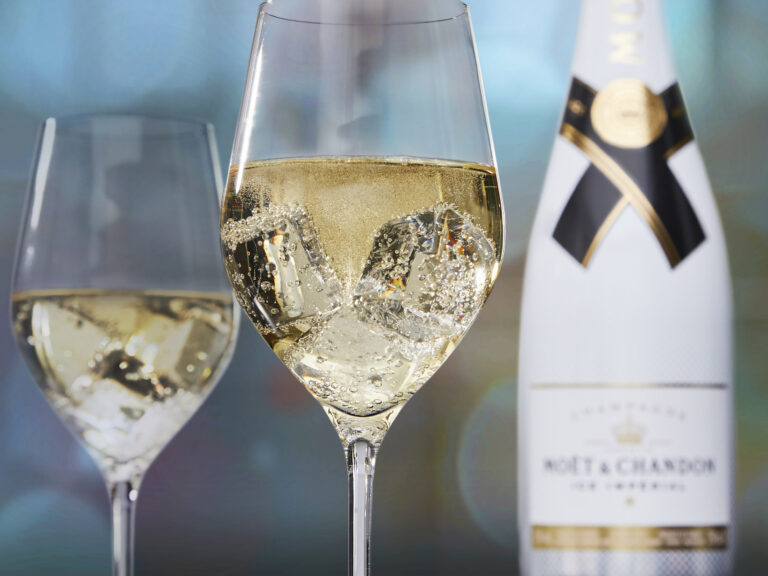 Ice Imperial Rosé
Moët Ice Impérial Rosé by Moët & Chandon is a vibrant, seductive and refreshing champagne with a predominantly red fruit taste. Exploding on its bed of ice cubes, Moët Ice Impérial Rosé develops the fruity flavours of summer.
Moët Ice Experience : A simple ritual for a quality tasting. Place 3 ice cubes in a large Cabernet wine glass, pour in the Moët Ice champagne, wait a few moments and enjoy it ice cold!
The Magnum format is a large 1.5 litres bottle, which represents 2 bottles of champagne or 12 glasses. This large format is ideal for your receptions, special occasions and dinners.
Tasting Notes
A deep and dense colour with amber highlights
A fruity bouquet, with mainly fragrant red berries and morello cherries, as well as hints of juicy summer fruits (figs and nectarines) and a greedy note of grenadine.
Its flavours combine sweetness and firmness. The sweetness is reminiscent of berries. It disperses and becomes lighter, resulting in a harmonious balance between fruitiness and freshness. The finish is refreshing with the deliciously sweet and bitter notes of pink grapefruit. This is a surprising way to enjoy Rosé Champagne, combining freshness with the distinguished flavour of red fruit, the length on the palate not masking an energetic character.
Technical sheet
Blend : 45 to 55% Pinots Noirs, 35 to 45% Pinots Meuniers and 5 to 10% Chardonnays + 20 to 30% reserve wines.
Dosage : 38 g/litre
Characteristics : Non Vintage