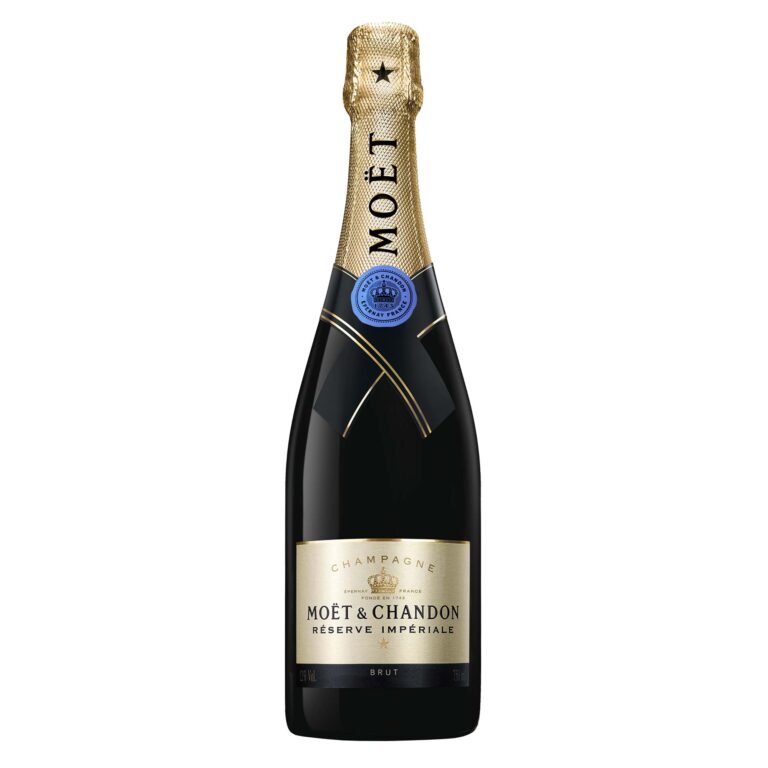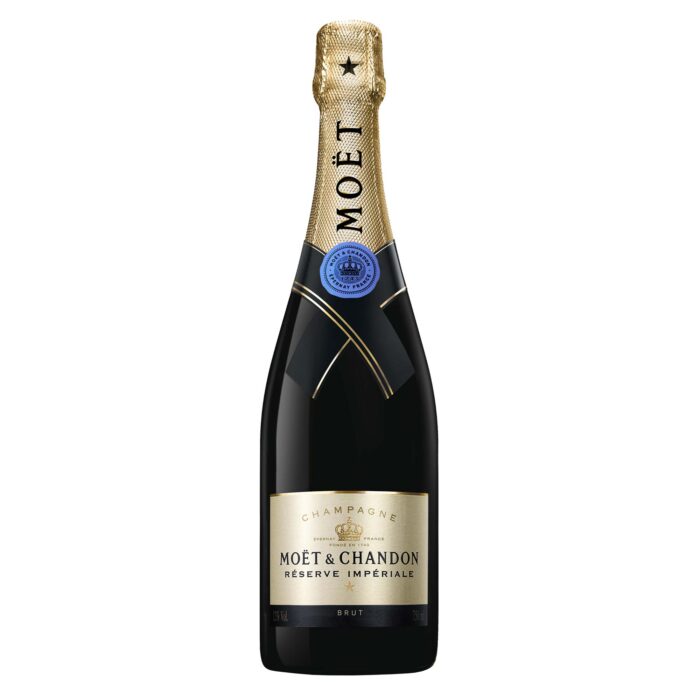 Champagne MOËT & CHANDON

Reserve Imperiale

Bottle (0.75L) | Naked Bottle
Moët & Chandon Réserve Impériale is a radiant and vinous expression of the Moët & Chandon style, distinguished by a light fruitiness, a seductive palate and an elegant maturity.
En stock.

From 5 to 10 days
Conservation optimale : hygrométrie contrôlée 24/24h
Emballage anti-casse soigné
Option message cadeau personnalisé
For which moment ?
For a dinner, For an aperitif or a party
Reserve Imperiale
Moët & Chandon Réserve Impériale is vibrant, generous and radiant.
Tasting Notes
An elegant colour: Yellow, elegantly golden colour.
A seductive nose: Its nose reveals the intensity of sun-ripened yellow summer fruits (apricot, peach), as well as fresh citrus notes.
A structured palate combining density and freshness: the succulence of juicy fruit (pear, peach, apricot) and the vinous density of stone fruit (plum and cherry). From a discreet to medium attack, the wine develops towards the heart of the mouth, the profile of the wine curves, the intensity fluctuates, the fullness is modulated, the perceptions are prolonged and stretched towards a finish that is invariably clear and frank, leaving the palate clean.
Food pairings
Moët & Chandon Réserve Impériale champagne can be enjoyed from the aperitif to the dessert: with sushi or oysters, a roast free-range chicken and its fine herb juice, or with a fine white peach tart and its light white chocolate cream.
Ideal serving temperature : Serve between 8 and 10 °C.
Technical sheet
Blend : Created from over 100 different wines, of which 20-30% are reserve wines specially selected to enhance consistency and balance, its blend reflects the diversity and complementarity of the three grape varieties: Pinot Noir (40-50%), Meunier (20-30%) and Chardonnay (20-30%).
Vinification : Maturation in the cellar: 30 months. Ageing after disgorgement: 3 months minimum.
Characteristics : Refreshing must be gradual so as not to "break" its foam and bouquet.
Moët & Chandon wines allow various sensations to appear progressively: during the tasting, the wine breathes, the aromas evolve in the glass. Between the first and tenth sip, the wine will warm up and open up to the ambient oxygen. At the same time, the sensitivity of the palate will also change. This will be the moment for the wine to make new organoleptic revelations, to underline the suppleness and roundness of Moët & Chandon wines, always fading in and out.
CharacteristicsNon Vintage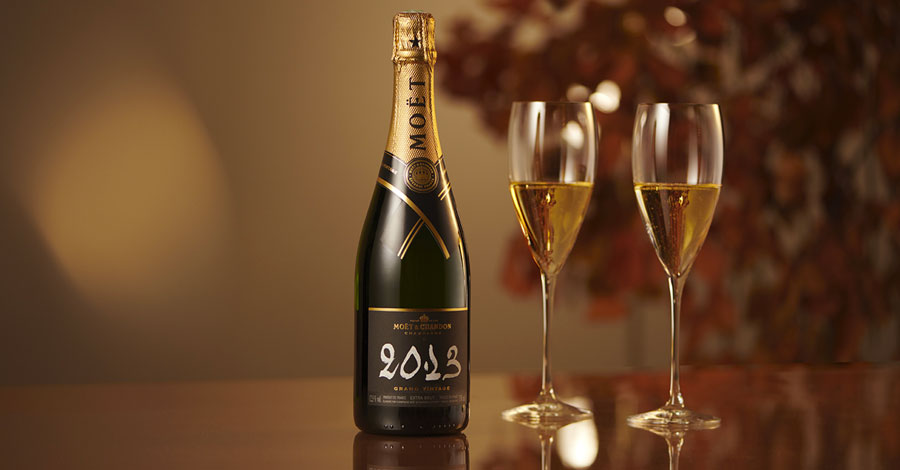 MOËT & CHANDON
A UNIVERSAL SUCCESS CHAMPAGNE
Since 1743, Moët & Chandon has been creating some of the world's best-loved Champagne wines. The richness and diversity of its 1000 hectare vineyard (the largest and most prestigious estate in Champagne) consisting mainly of Premiers and Grands Crus, are expressed in the recognised quality of its wines.
Voir tous les produits Champagne MOËT & CHANDON