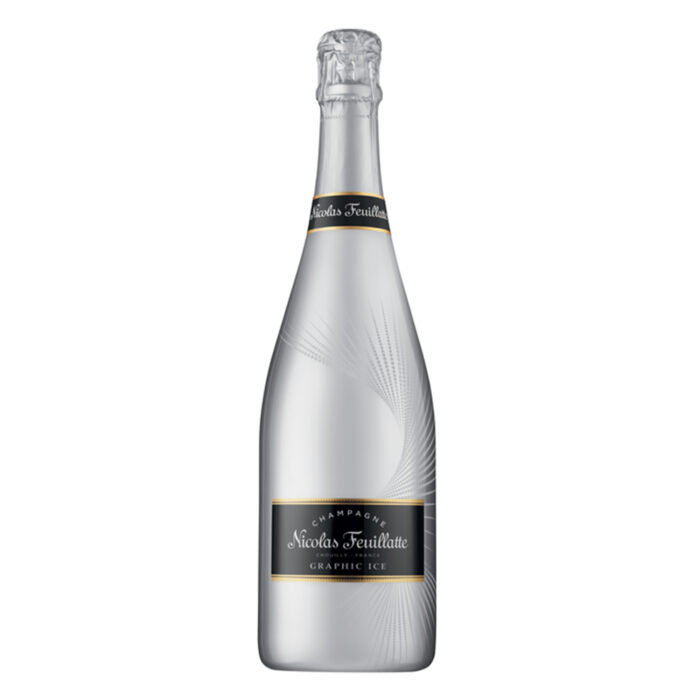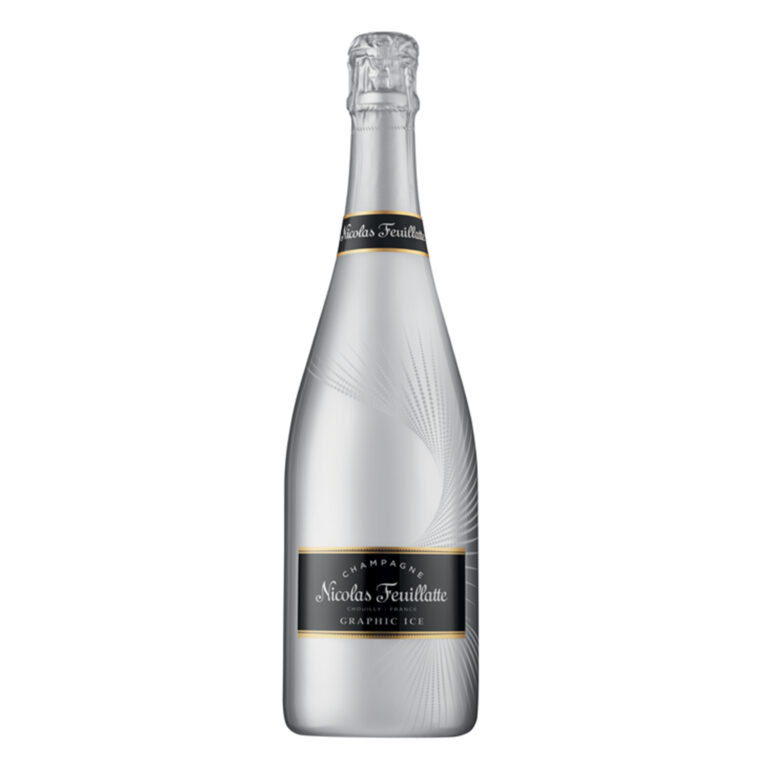 Nicolas Feuillatte

Graphic Ice

Bottle (0.75L) | Naked Bottle
Nicolas Feuillatte Graphic Ice has been specially created by Nicolas Feuillatte's Cellar Master to be enjoyed on ice or as an aromatic experience, with a slice of fresh fruit to reveal all its nuances.
Voir tous les produits Champagne Nicolas Feuillatte
En stock.

3 to 5 days delivery
Frais de livraison offerts dès 500€ d'achat
Emballage anti-casse soigné
Confiez-nous votre message personnalisé lors de la confirmation de commande
For which moment ?
As a gift, For a dinner, For a special occasion or an event
Graphic Ice
Graphic Ice is a festive and nuanced champagne, free from classic tasting codes.
Tasting Notes
A beautiful pale gold colour.
Floral fragrances, notes of red berries and candied fruit. A discreet hint of hazelnut.
Fresh, round and velvety attack which seduces by a beautiful harmony between the nose and the mouth. Unctuous and ample structure, where honeyed notes meet.
Food pairings
Graphic Ice can be enjoyed on ice, or as an aromatic experience... Graphic Ice Champagne has been designed to play with natural fruit aromas for an exceptional tasting experience. Served with a quarter slice of lime or a few cubes of pineapple, Graphic Ice white offers a subtle floral palette, full of joy, tinged with extremely pleasing honeyed notes.

Technical sheet
Blend : Pinot Noir, Chardonnay and Meunier.
Characteristics : Its festive design works day and night! During the day, on the terrace or at the beach, its metallic coating reflects the sun. At night, it reacts to black light!
Characteristics : Non Vintage