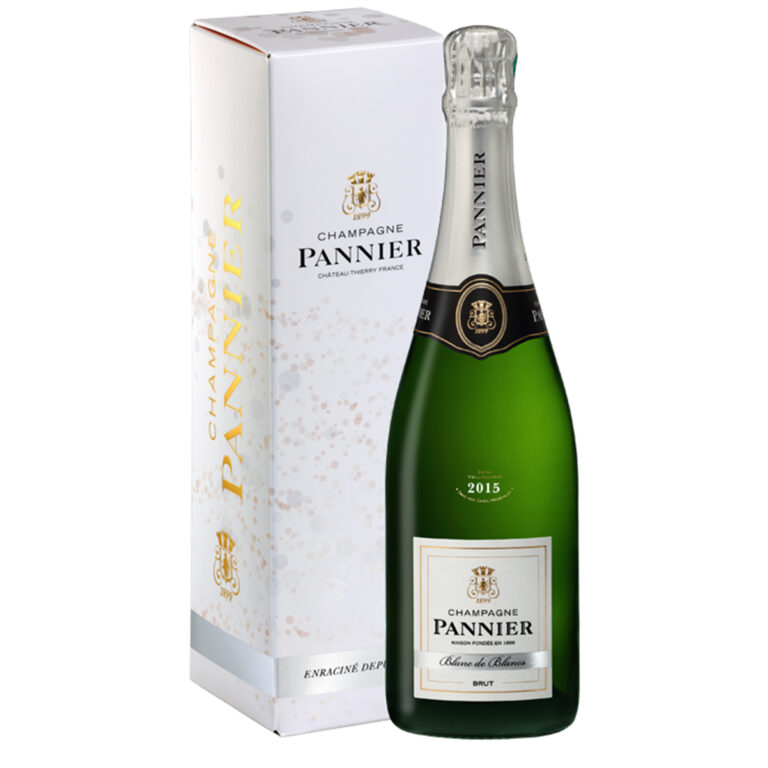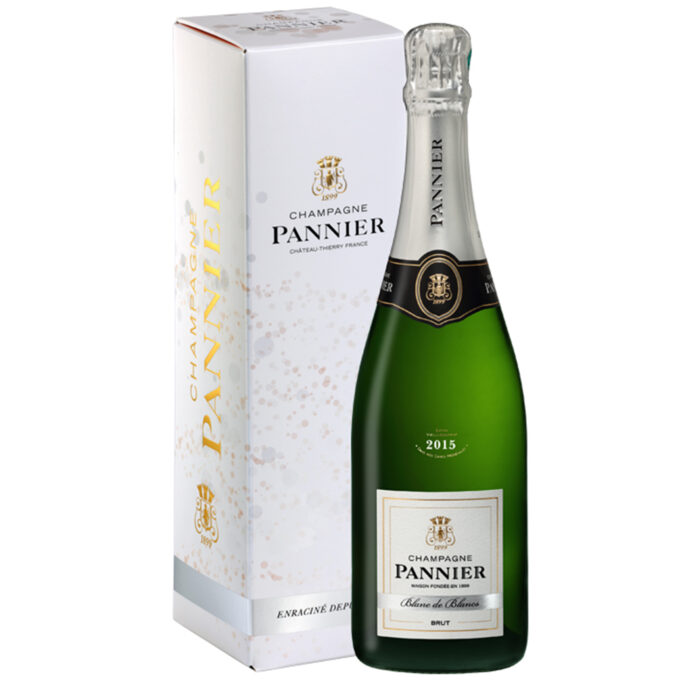 Champagne PANNIER

Blanc de Blancs Vintage 2015

Bottle (0.75L) | Gift box
Pannier Blanc de Blancs Vintage 2015 Bottle Gift Box is a well-balanced and greedy champagne, with a fleshy and distinguished freshness.
En stock.

From 5 to 10 days
Conservation optimale : hygrométrie contrôlée 24/24h
Emballage anti-casse soigné
Option message cadeau personnalisé
For which moment ?
As a gift, To pair with fish/seafood dinner
Blanc de Blancs Vintage 2015
The Blanc de Blancs Millésime 2015 Pannier is a well-balanced and greedy champagne, with a fleshy and distinguished freshness.
For yourself or as a gift, its elegant case is suitable for all occasions.
Tasting Notes
The light, fine bubbles are released in this wine. The colour, a bright light gold with green reflections, is characteristic of Chardonnay.
The nose is delicate, light and fresh, combining both lemony expressions and notes of mature white fruit.
The palate is elegant, full-bodied and almost creamy, with hints of citrus and fresh butter on the finish, leading to a lingering and complex finish.
Food pairings
This full-bodied champagne will be the ideal companion for dishes with character: scampi quenelles with lemon butter, brochettes of gambas & citrus fruits au gratin, roasted chaource on poppy and sesame bread.
Ideal serving temperature : Serve between 7 and 9 °C.
Technical sheet
Blend : 100% Chardonnay.
Characteristics : The 2015 vintage: After numerous climatic variations (icy start of the year, rare but intense rainfall in spring, heat and drought from June to August, heavy rainfall at the end of August), the harvest was small in quantity but of excellent maturity and very healthy. The wines obtained are therefore well-balanced, well-structured and have a nice mineral freshness.
Characteristics2015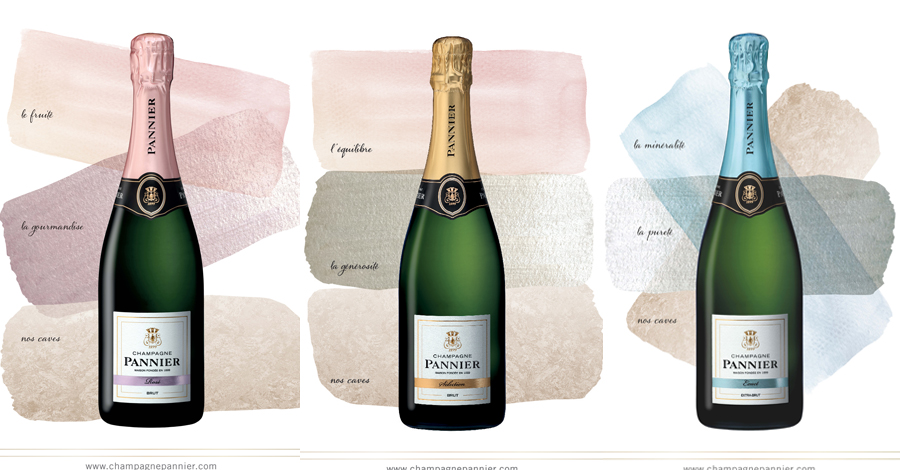 PANNIER
SEDUCTION THROUGH POWER
The Pannier style is first and foremost a philosophy born of a know-how which is expressed around the quest for a holy trinity: power, vinosity and elegance. Pannier produces a collection of gourmet champagnes for every occasion.
Voir tous les produits Champagne PANNIER