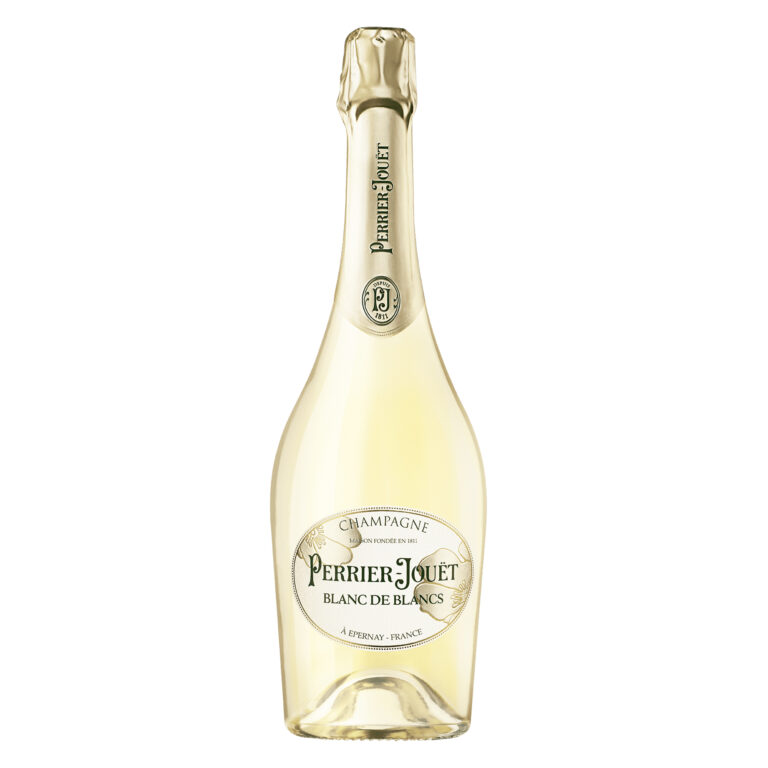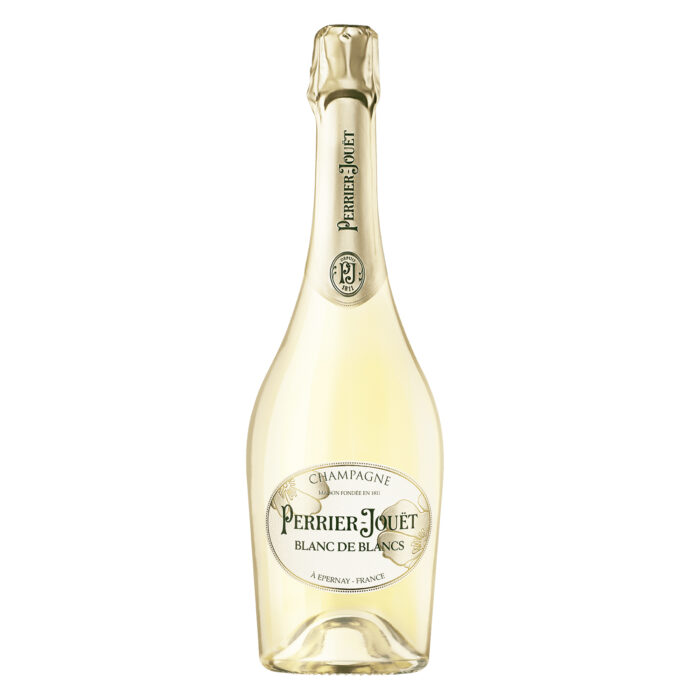 Champagne PERRIER-JOUËT

Blanc de Blancs

Bottle (0.75L) | Naked Bottle
Perrier-Jouët Blanc de Blancs is a vibrant and spontaneous champagne, fresh and floral, which combines notes of citrus fruit with those of fresh flowers. A tribute to Chardonnay, the grape variety that interprets the Perrier-Jouët House in a unique style, with its finesse and elegance, its charming generosity.
I would like to be notified when the product becomes available again.
Conservation optimale : hygrométrie contrôlée 24/24h
Emballage anti-casse soigné
Option message cadeau personnalisé
For which moment ?
For a cocktail or business event, For a dinner, For an aperitif or a party
Blanc de Blancs
"Fresh and floral, Perrier-Jouët Blanc de Blancs is a vivacious tribute to Chardonnay, the House's signature grape variety." Hervé Deschamps, Cellar Maser of the Perrier-Jouët House.
Tasting Notes
Perrier-Jouët Blanc de Blancs offers a beautiful clear golden colour.

It offers great richness with aromas reminiscent of country hedges, as well as notes of elderberry, acacia and honeysuckle with hints of citrus.
On the palate, it is characterised by a mineral freshness and a great sweetness at the end of the tasting which contribute to make this champagne a lively and luminous wine.
Food pairings
The bewitching and luminous vivacity of Perrier-Jouët Blanc de Blancs is perfect as an aperitif. Tasted in the early evening or on a sunny day, it will bring energy and sparkle to your most precious moments. It will also sublimate your meals: a striped bass, sweet peas and white plums.
Ideal serving temperature : Serve around 10°C
Technical sheet
Blend : 100% Chardonnay.
Vinification : After three years of ageing on the lees in the cellars of Perrier-Jouët, more than twice as long as required by the appellation, the cuvée is ready to be enjoyed, fully releasing its freshness and vitality.
Dosage : 8 g/litre
Characteristics : A timeless expression of Chardonnay. After creating the vintage champagne Perrier-Jouët Belle Époque Blanc de Blancs, cellar master Hervé Deschamps naturally wanted to complete the Les Classiques collection with a single-varietal cuvée designed to embody the excellence of the House's know-how over time. With Perrier-Jouët Blanc de Blancs, the House continues a tradition that has been part of its history since the 1920s, when it created its first single-varietal Chardonnay cuvée, long before these champagnes were officially called "Blanc de Blancs". To make this cuvée, Hervé Deschamps selects the best Chardonnay terroirs in Champagne and adds a small proportion of reserve wines to guarantee the quality and style of the House.
CharacteristicsNon Vintage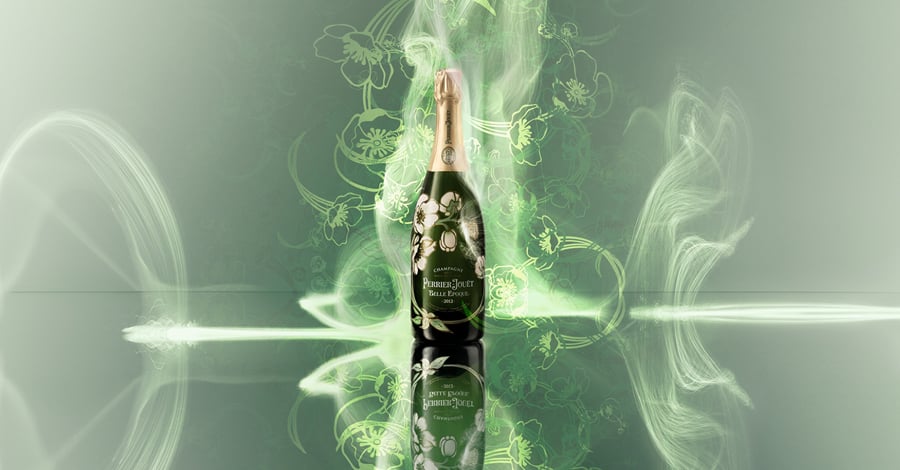 PERRIER-JOUËT
200 YEARS OF ELEGANCE AND REFINEMENT
Combining the tradition of "terroir", know-how and hard work, the Perrier-Jouët house was founded in 1811 by Pierre-Nicolas Perrier and Adèle Jouët and has since created champagnes with an elegant, assertive and generous style. The well-known anemone that adorns the bottle of its prestige cuvée Belle Epoque perfectly embodies this style that has lasted for over 200 years.
Voir tous les produits Champagne PERRIER-JOUËT