Piper-Heidsieck

Diptyque 1982 Box

Bottle (0.75L) | Box
Piper-Heidsieck " Diptyque 1982 " Box reveals two unique expressions of the 1982 vintage. Beyond a flashback, the Cellar Master Émilien Boutillat invites us to a truly original diptych tasting and delivers a true reflection on time by bringing together in the same box the Hors-Série and Brut Sauvage vintages, both from 1982.
The Piper-Heidsieck "Diptyque 1982" box set is published in an ultra-limited edition of only 500 copies.
See all Champagne products from Piper-Heidsieck
In stock.

5 to 10 days delivery
Free delivery from 500€ purchase
Neat, break-proof packaging
Give us your personal message when you confirm your order
For which moment ?
As a gift, For a cocktail or business event, For a special occasion or an event, For an aperitif or a party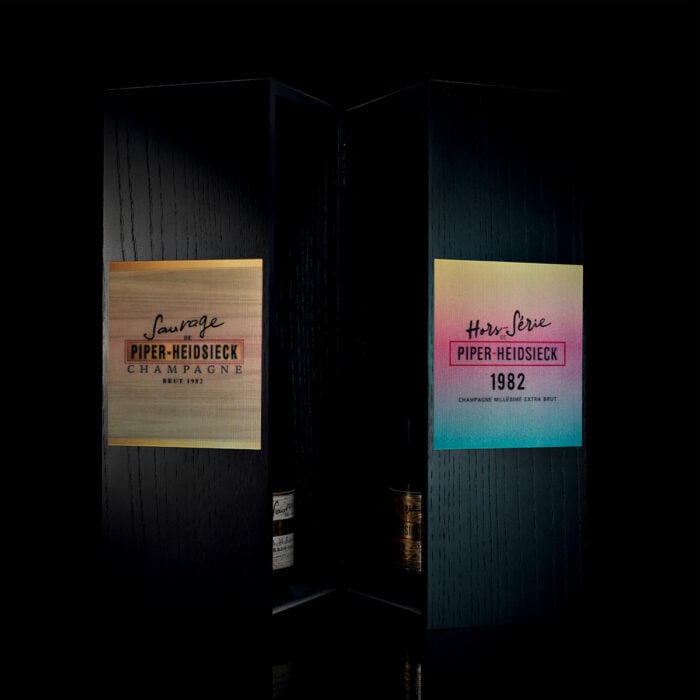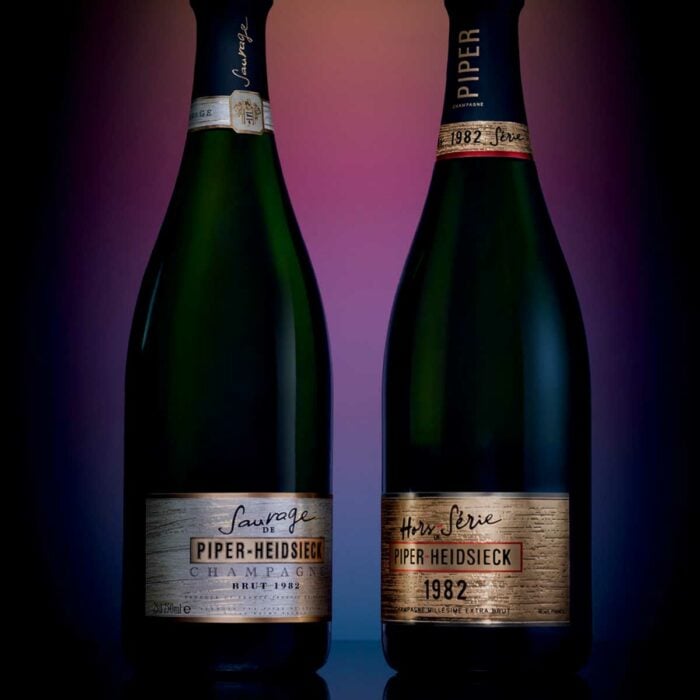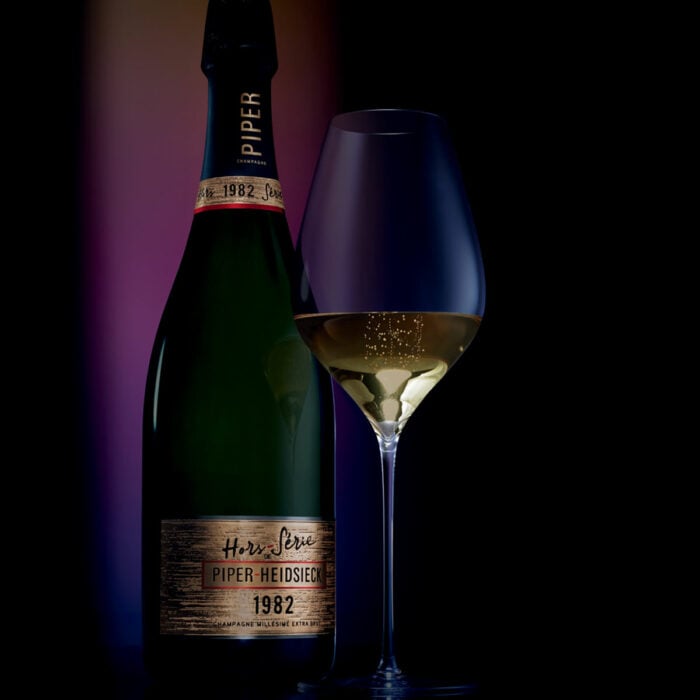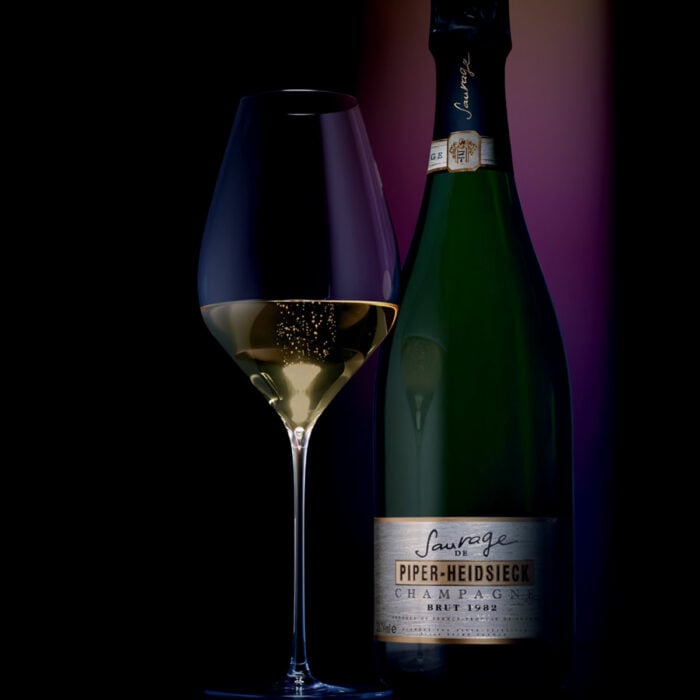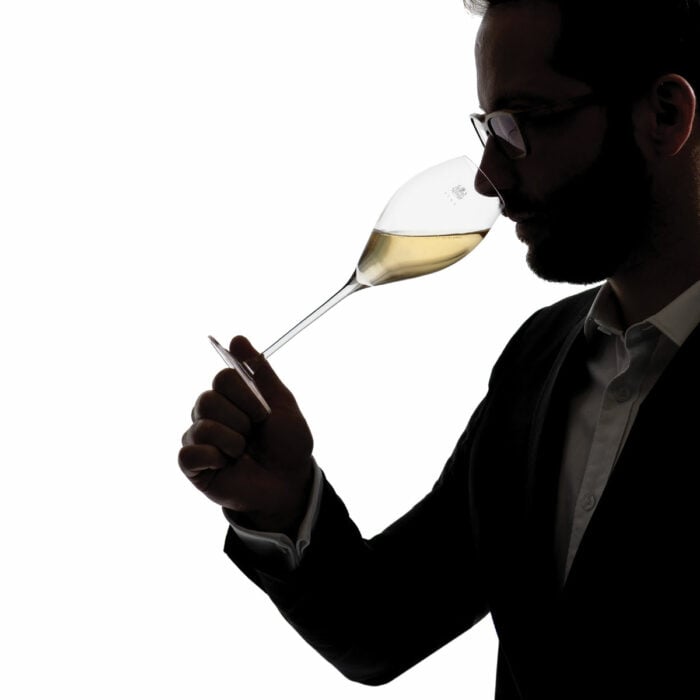 Diptyque 1982 Box
The two facets of the same vintage, of the same blend, of the same philosophy, dialogue and restore the passage of time, each in their own way. There are two ways for a champagne to age: aging on the lees and maturing on the cork after disgorgement. Disgorged in 1992, Brut Sauvage 1982 was aged for ten years on lees and twenty-nine years on cork. Hors-Série 1982 spent thirty-nine years on the lees before being disgorged in 2022.
"The 1982 vintage was one of the first I discovered when I took over as Chef de Caves in 2018. I chose it for the Hors-Série collection after tasting it simultaneously with its vintage dosage and on point. In both cases, it was superb, beautifully expressing the Piper-Heidsieck style.
For this second edition of the Hors-Série collection, I wanted to reveal how the different types of aging enrich the personality of the vintage, what the passage of time brings to the wine by associating Hors-Série 1982 with Brut Sauvage 1982." – Émilien Boutillat Cellar master Champagne Piper-Heidsieck.
The Extra Brut know-how: At the time, and contrary to the usual practice, Piper-Heidsieck affirmed its oenological mastery by giving the 1982 Brut Sauvage an Extra Brut dosage of 4 grams of sugar per liter. A precursor a few decades ago, the Extra Brut dosage is more and more widespread today to preserve the elegance and the purity of the champagne. In the cellars of the House, in addition to the bottles of Brut Sauvage 1982, kept on corks, a few bottles that had not been disgorged had been preciously preserved and were able to age peacefully on the lees. They gave birth to Hors-Série 1982. The Brut Sauvage 1982 is a testament to the Extra Brut know-how of the House of Piper-Heidsieck.
Tasting Notes
Hors-Série 1982: A surprising and greedy minerality. Hors-Série 1982 unfolds gourmand notes of mirabelle plum, kumquat, dried pineapple and freshly sliced quince, enhanced by ginger and bergamot tea. Empyreumatic accents of coffee bean and toasted bread balance the minerality of the wine.

Extra Brut 1982: Lively and generous structure: Yellow gold with copper highlights, Brut Sauvage 1982 has a clean texture combining freshness, length and structure. Accents of candied fruits, pastry notes of brioche and frangipane, spicy nuances of vanilla and nutmeg precede warm harmonies of chestnut honey, old rum and Espelette pepper.
Technical sheet
Characteristics : A generous harvest: 1982 was a providential year both in quality and quantity. The mild weather encouraged a harmonious flowering of the vine in spring. During the hot and dry summer, the grapes enjoyed optimal growth. Beneficial rains favored the last stage of maturation. After two years of poor harvests, the harvest, which began on September 17, 1982, was generous. The vintage, which was announced to be fiery and promising, has indeed become historic in structure, elegance and finesse.
Characteristics : 1982