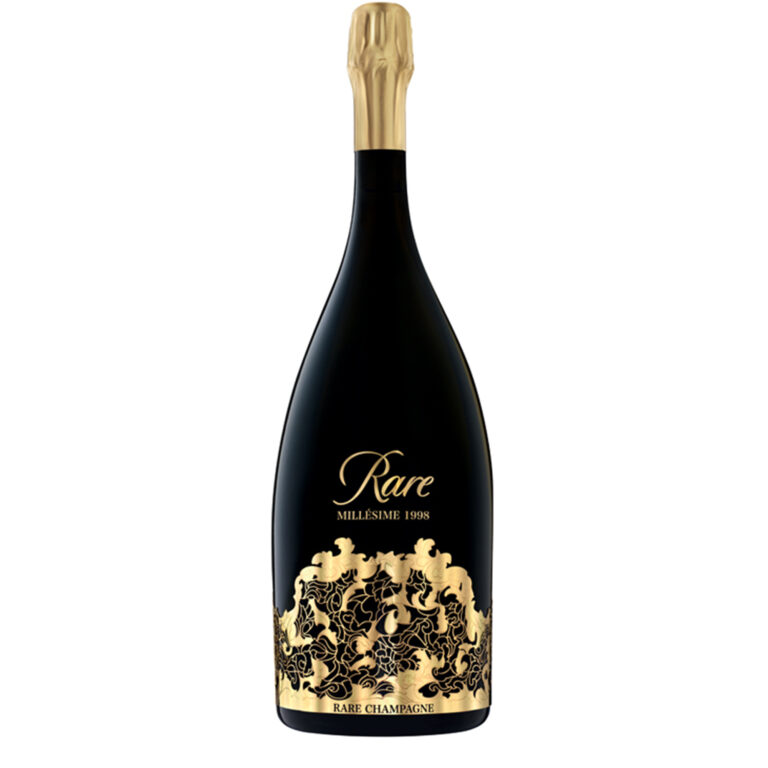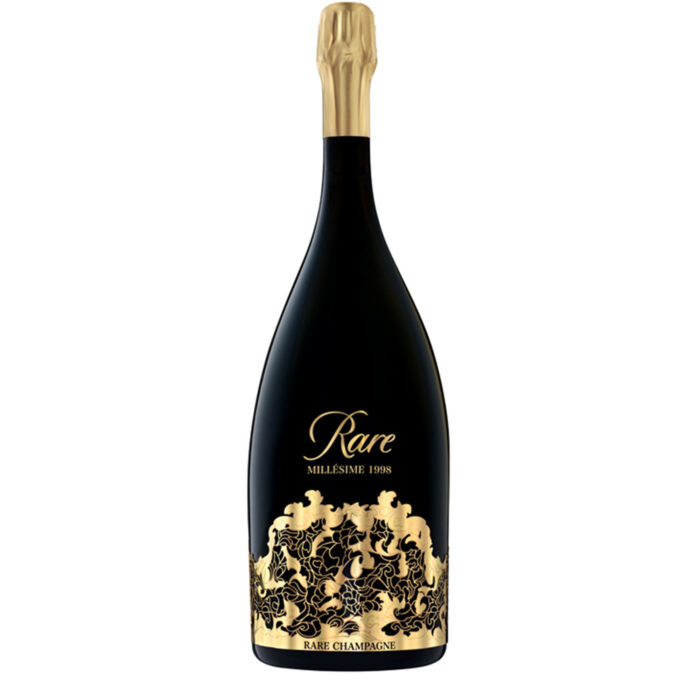 Champagne RARE CHAMPAGNE

Rare 1998

Magnum (1.5L) | Naked Bottle
The cuvée Rare Vintage 1998 is the first edition of Rare Champagne in magnum.
Out of stock
I would like to be notified when the product becomes available again.
Conservation optimale : hygrométrie contrôlée 24/24h
Emballage anti-casse soigné
Option message cadeau personnalisé
For which moment ?
For a dinner, For a special occasion or an event, To pair with fish/seafood dinner
Rare 1998
By transforming Nature's obstacles into an exclusive and truly different creation, Rare Champagne exalts the singular, unexpected or resilient character of an exceptional year in an atypical, majestic and refined champagne.
Rare Vintage 1998 captivates as its power expresses richness and complexity before merging into delicate elegance.
The Magnum format is a large 1.5 litres bottle, which represents 2 bottles of champagne or 12 glasses. This large format, presented in its luxurious box, is ideal for your receptions, dinners, special occasions and gifts.
Tasting Notes
A sparkling green-gold glow where fine and distinguished bubbles evolve, foreshadowing its delicate refinement.


Once the first aromas of sandalwood and cedar have been exhaled, an expressive and greedy bouquet of gingerbread, orange blossom and dried apricot rises. On the finish, cocoa and liquorice switch to a more mineral and lively bergamot tone.

Very straight and satiny at the same time, its exemplary purity is expressed by notes of peony flowers, hawthorn and brown sugar. Then its tense and precise freshness with infinite length asserts aromas of gingerbread.

Food pairings
Rare Millésime 1998 perfectly pairs with a marinated Norway lobster with caviar wild mushroom risotto poached pear, hazelnut biscuit.
Technical sheet
Blend : 70% Chardonnay, 30% Pinot Noir.
Ageing potential : To be enjoyed until 2035
Characteristics : The 1998 vintage : In a very pouring rains year, the heat wave at the beginning of August, burning the grapes, produced a vibrant and complex vintage.

Characteristics1998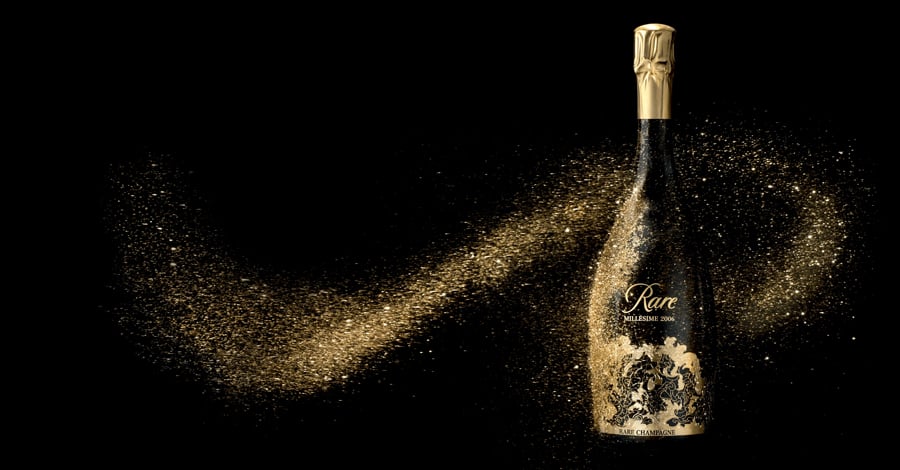 RARE CHAMPAGNE
THE TRUE EXCEPTION
Rare Champagne has deliberately chosen to declare only eleven vintages, all of them are bottled in limited production. Régis Camus, the Cellar Master, selects a truly atypical year, when nature expresses its indomitable personality, when time and expertise reveal an exceptional champagne, endowed with a unique character and infinite longevity. From the moment it was released and for a long time afterwards…
Voir tous les produits Champagne RARE CHAMPAGNE