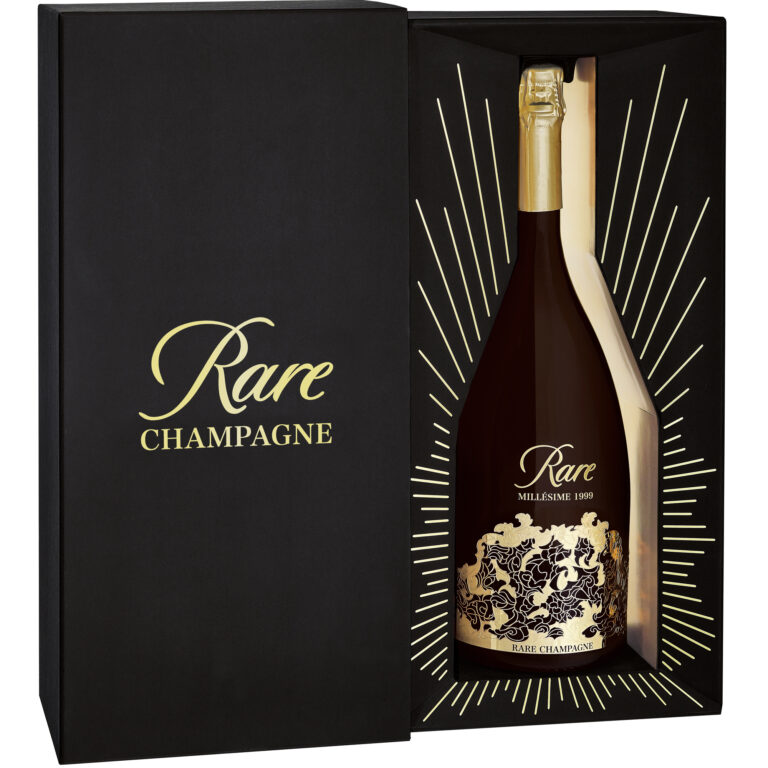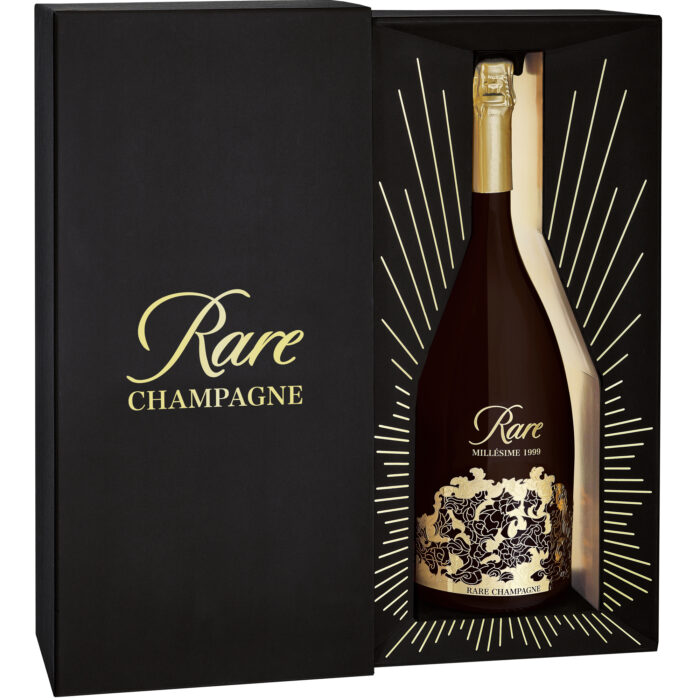 Champagne RARE CHAMPAGNE

Rare 1999

Magnum (1.5L) | Box
The Champagne Rare Vintage 1999 is a great champagne that expresses itself with extravagance!
Out of stock
I would like to be notified when the product becomes available again.
Conservation optimale : hygrométrie contrôlée 24/24h
Emballage anti-casse soigné
Option message cadeau personnalisé
For which moment ?
As a gift, For a dinner, For a special occasion or an event, To pair with fish/seafood dinner
Rare 1999
Extravagant! Rare Vintage 1999 comes from a year characterised by climatic variations. Its extroverted qualities go hand in hand with a a caressing distinction and an impertinent freshness. Rare Millésime 1999 is a great champagne for all your exceptional moments!
The Magnum format is a large 1.5 litres bottle, which represents 2 bottles of champagne or 12 glasses. This large format, presented in its luxurious box, is ideal for your receptions, dinners, special occasions and gifts.
Tasting Notes
The extroverted effervescence is expressed in its energetic bubbles.

Bewitching. Incredible aromas of tuberose (iris, narcissus) lead the nose towards alpine hay, sweet fruit and some black truffle and vanilla.
An expressive palate. Its enveloping opulence reveals fleshy notes of herbal tea, mirabelle plum, bergamot and spices (cinnamon, turmeric, cloves).

Food pairings
Rare Millésime 1999 goes perfectly with an emulsion of asparagus with almonds, truffle and Pata Negra, Foie gras on crunchy gingerbread, scallops, black truffles in shavings and sesame oil.
Technical sheet
Blend : 70% Chardonnay, 30% Pinot Noir.
Ageing potential : To be enjoyed until 2022
Characteristics : Vintage 1999: This year of extreme weather conditions, with violent hailstorms from May to September, did not prevent the blossoming of an exceptional champagne.

Characteristics1999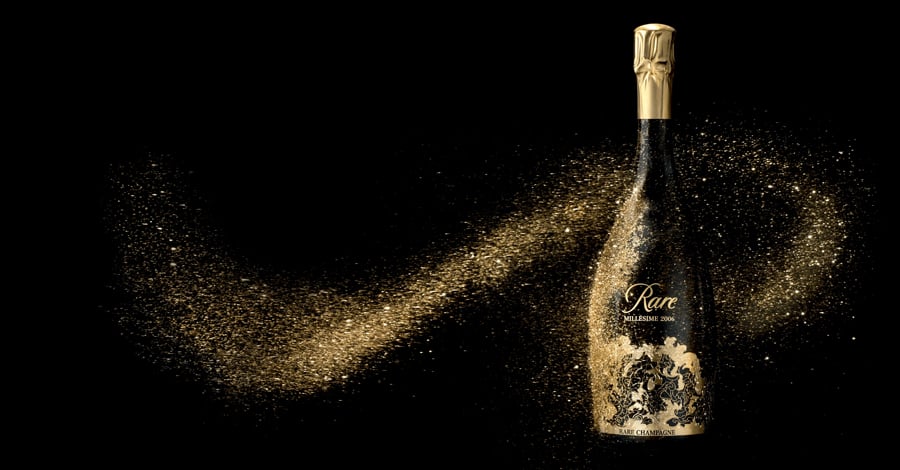 RARE CHAMPAGNE
THE TRUE EXCEPTION
Rare Champagne has deliberately chosen to declare only eleven vintages, all of them are bottled in limited production. Régis Camus, the Cellar Master, selects a truly atypical year, when nature expresses its indomitable personality, when time and expertise reveal an exceptional champagne, endowed with a unique character and infinite longevity. From the moment it was released and for a long time afterwards…
Voir tous les produits Champagne RARE CHAMPAGNE