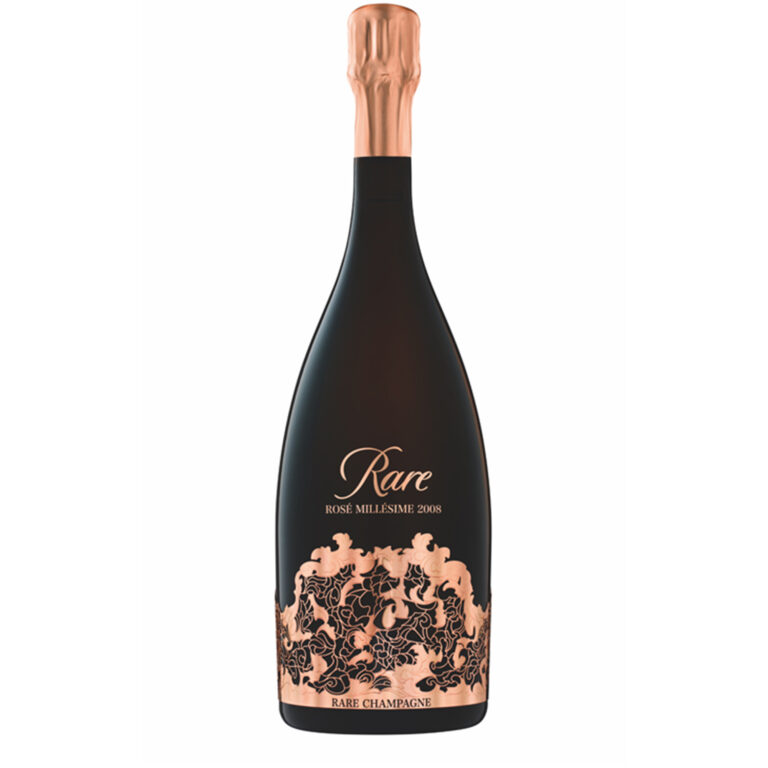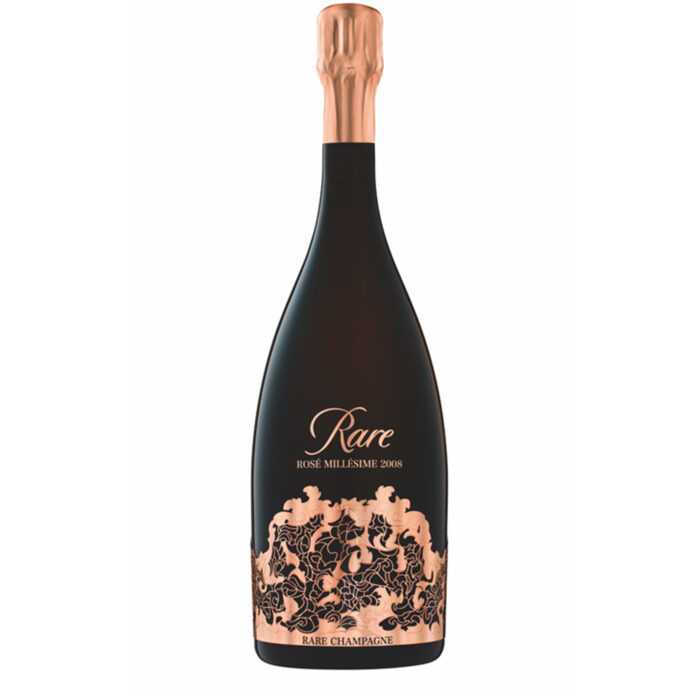 Champagne RARE CHAMPAGNE

Rare Rosé 2008

Bottle (0.75L) | Naked Bottle
Rare Rosé Vintage 2008 is gracefully refined. Designed like a contemporary Mondrian, its subtle minerality, full of contrasts, combines the assertive tenderness of pink with the expressive precision of the blends.
Out of stock
I would like to be notified when the product becomes available again.
Conservation optimale : hygrométrie contrôlée 24/24h
Emballage anti-casse soigné
Option message cadeau personnalisé
For which moment ?
For a dinner, For a special occasion or an event
Rare Rosé 2008
By transforming Nature's obstacles into an exclusive and truly different creation, Rare Champagne exalts the singular, unexpected or resilient character of an exceptional year in an atypical, majestic and refined champagne.
Rare Rosé Vintage 2008 is a great champagne, for all your exceptional moments!
Tasting Notes
Copper and bluish hues give rise to fine effervescence with a rose quartz colour.
The first notes offers a bouquet of spring flowers, tangerine, lychee and verbena alternate with accents of elderberry and sweet almond. Enhanced by black fruits (blackcurrant, blueberry, cranberry), the nose is enveloping, foreshadowing an exceptional potential.

The vitality of black and red fruits and citrus fruits matches the smoky, star anise and violet notes. Then the triumphant delicacy expresses a hint of vanilla.

Food pairings
Rare Rosé Vintage 2008 goes perfectly with shrimp risotto; braised or grilled red meat, such as Black Angus; roasted lamb chops; pigeon casserole or baked.

Technical sheet
Blend : 70% Chardonnay, 30% Pinot Noir.
Characteristics : The 2008 vintage : After a mild and wet winter, a dull spring, a cool and rainy summer, the weather became sunny and dry until the harvest.

Characteristics2008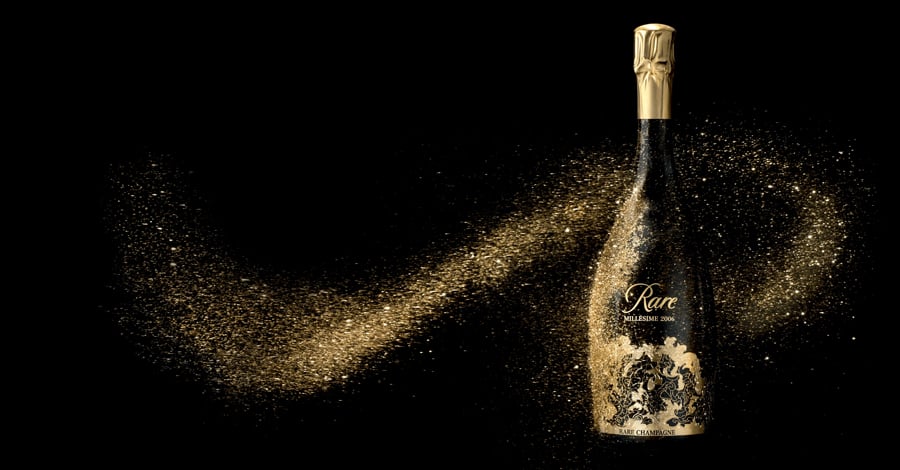 RARE CHAMPAGNE
THE TRUE EXCEPTION
Rare Champagne has deliberately chosen to declare only eleven vintages, all of them are bottled in limited production. Régis Camus, the Cellar Master, selects a truly atypical year, when nature expresses its indomitable personality, when time and expertise reveal an exceptional champagne, endowed with a unique character and infinite longevity. From the moment it was released and for a long time afterwards…
Voir tous les produits Champagne RARE CHAMPAGNE