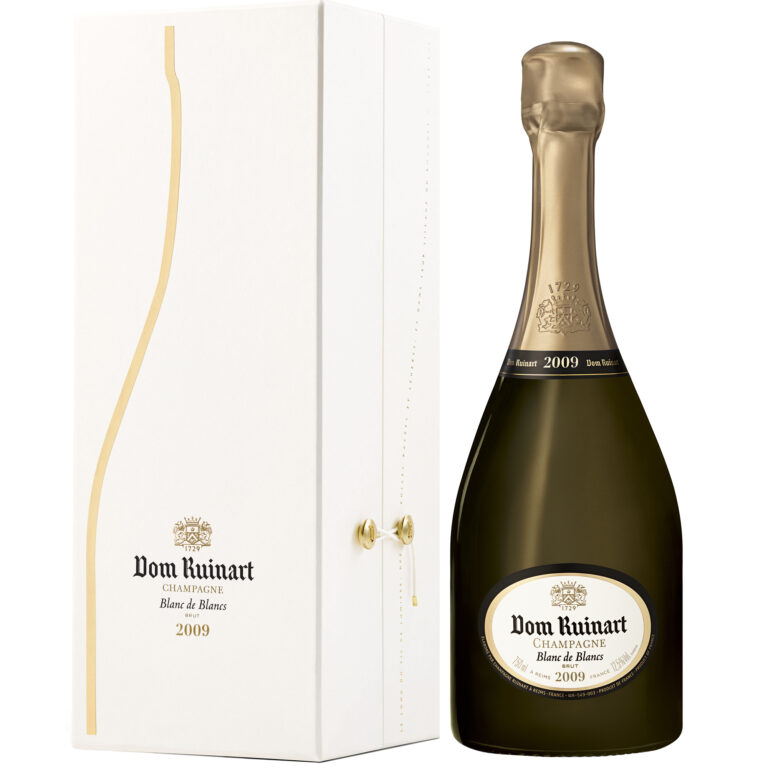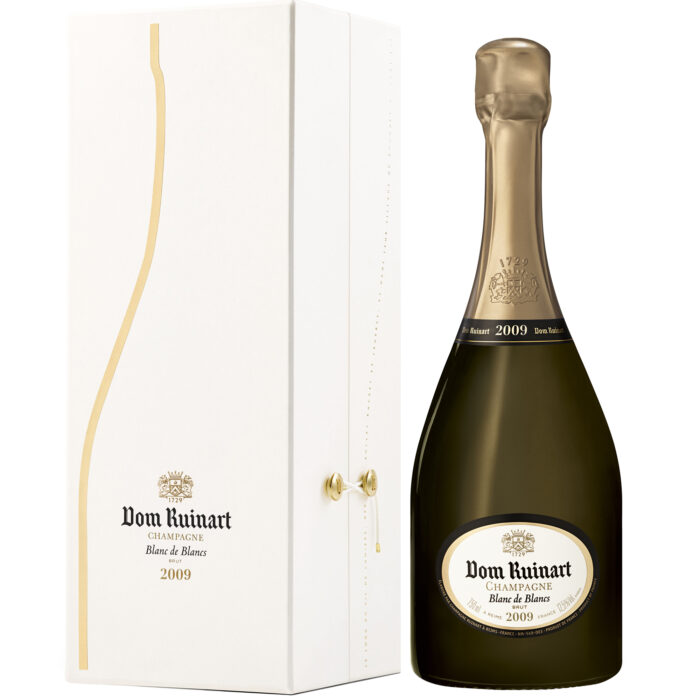 Champagne RUINART

Dom Ruinart Blanc de Blancs 2009

Bottle (0.75L) | Box
Ruinart Dom Ruinart Blanc de Blancs 2009 Bottle Gift Box is remarkable for its freshness, its complexity, as well as a power controlled with accuracy and elegance.
Out of stock
I would like to be notified when the product becomes available again.
Conservation optimale : hygrométrie contrôlée 24/24h
Emballage anti-casse soigné
Option message cadeau personnalisé
For which moment ?
As a gift, For a special occasion or an event, To pair with fish/seafood dinner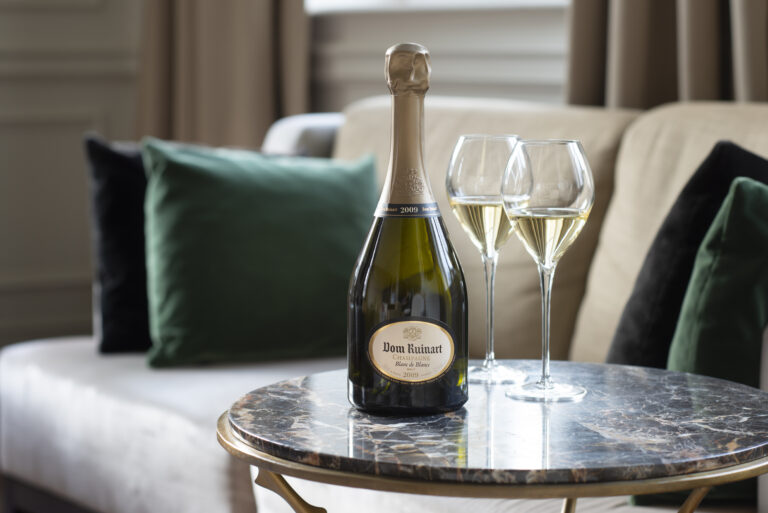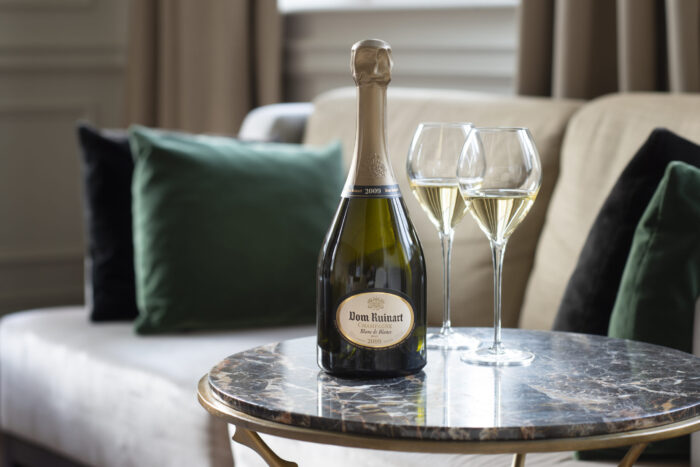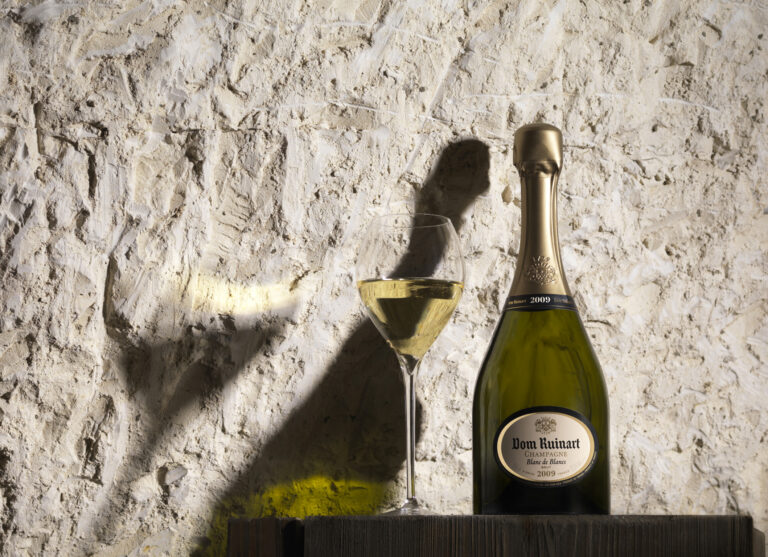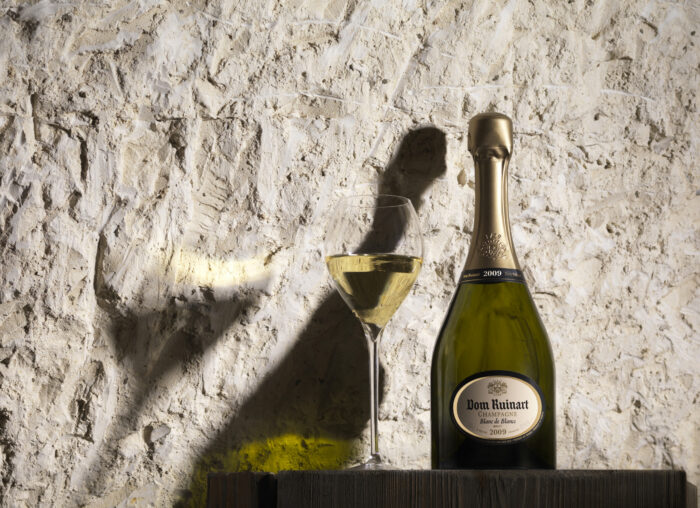 Dom Ruinart Blanc de Blancs 2009
By enhancing the best harvests, the Dom Ruinart cuvée celebrates Chardonnay, the emblematic grape variety of the Ruinart House. This singular wine is the expression of the best years in which the Chardonnay has been able to express all its complexity and elegance while keeping great freshness.
Often described as a "golden" year, the 2009 vintage in Champagne is above all  marked by a summery harvest, perfect for ripening grapes. : « A summer with an ideal climate in Champagne for lively and fleshy wines », as Frédéric Panaïotis, the House's Cellar Manager, explains.
Dom Ruinart Blanc de Blancs 2009 is a unique, rare wine that offers a remarkable tasting experience. Notes of fleshy, crisp fruit mixed with hints of white flowers and fresh almond paste mark this complex and elegant vintage. The delicate acidity on the palate, the freshness of the stone fruits and its surprising sapidity are the hallmarks of this wine. The finish is subtle and long.
Always a vintage, this exceptional cuvée was born in 1959 and has since known only 26 vintages. Dom Ruinart Blanc de Blancs 2009, follows 2007 and marks the anniversary of the cuvée: 1959 – 2009, 50 years separate the first and the last vintage of Dom Ruinart.
Presented in a gift box, this exceptional champagne is ideal for all your special occasions and gifts.
Tasting Notes
An intense golden colour enhanced with hints of almond green.
Some fruity notes that evokes lemon, apricot and nectarine. Notes of white flowers, fresh almond paste and calisson d'Aix highlight the maturity of the vintage.
The palate is beautifully balanced, both savoury and lively, but with a long, subtle finish. This is the effect of the combination of silky acidity, fresh stone fruit and surprising sapidity.
Food pairings
Scallops on a bed of cauliflower velouté, romanesco cabbage with orange and lemon zest will underline its freshness.
A supreme of poultry on a fennel mousseline, accompanied by a spice and orange sauce will harmoniously match its complexity.
A vegetarian alternative, with a "célerisotto", small spelt and accompanied by strips of truffle to echo its balance.
Ideal serving temperature : Serve between 10 et 12 °C.
Technical sheet
Blend : 100% Chardonnay blend, made only from Grands Crus, 82% of which are from the Côte des Blancs (Cramant, Avize, Chouilly & Le Mesnil-sur-Oger) and 18% from the northern slopes of the Montagne de Reims (Sillery).
Vinification : Dom Ruinart cuvée is the result of a succession of precise gestures. On the surface, pruning, disbudding, trellising and harvesting are the rhythm of the seasons. In the depths of the chalk pits, other crucial stages of Ruinart's know-how follow, such as the setting of the foam, riddling and disgorging. At the table, Ruinart continues this movement and cultivates its values: seasonality, expression of a sustainable territory, respect for the products, authenticity... A gourmet wine appreciated by amateurs and starred chefs, the Dom Ruinart cuvée offers multiple possibilities for pairing.
Ageing potential : Up to 20 years depending on storage conditions.
Dosage : 4 g/litre
Characteristics : The 2009 vintage: 2009, a dry year. The year 2009 is the perfect representation of the consequences of climate change on wine making. This dryness gave an aromatic, analytical but also textural balance. To understand these balances, we need to understand how the climate interacts with the ripening of the grapes. Aromatically, the notes of fresh almonds and ripe yellow fruit remind us of that dry summer. However, the summer period was no hotter than average, which allowed the fresh and crisp fruit notes to remain.


Characteristics2009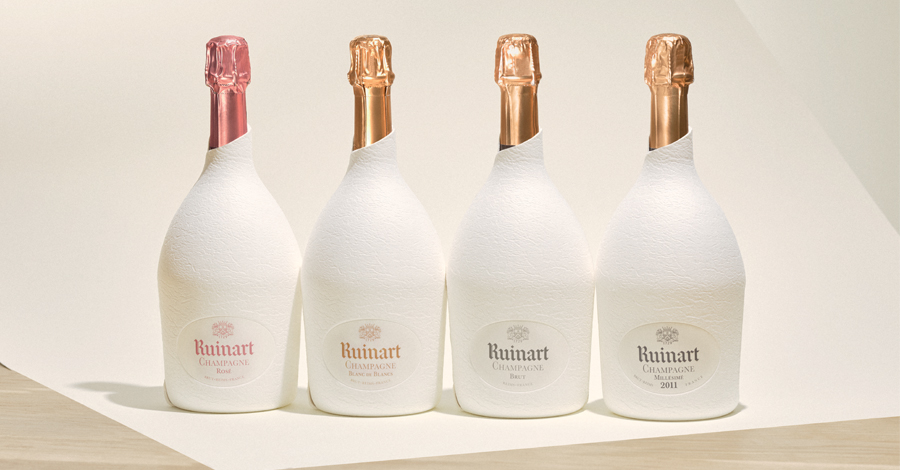 RUINART
CHARDONNAY, THE ESSENCE OF RUINART TASTE
Since its foundation in 1729, Ruinart Champagne, the oldest Champagne House has been committed to the excellence of its wines. Ruinart's taste bears the signature of Chardonnay, the common thread in all its blends. Present in high proportions in all the House's cuvées, this grape variety offers luminous and intense wines with a unique lightness. This delicate grape variety requires time, care and know-how to express itself and reveal the secret of its complexity. Ruinart sublimates it by developing a great aromatic freshness that is found in its emblematic cuvée, R de Ruinart.
Voir tous les produits Champagne RUINART