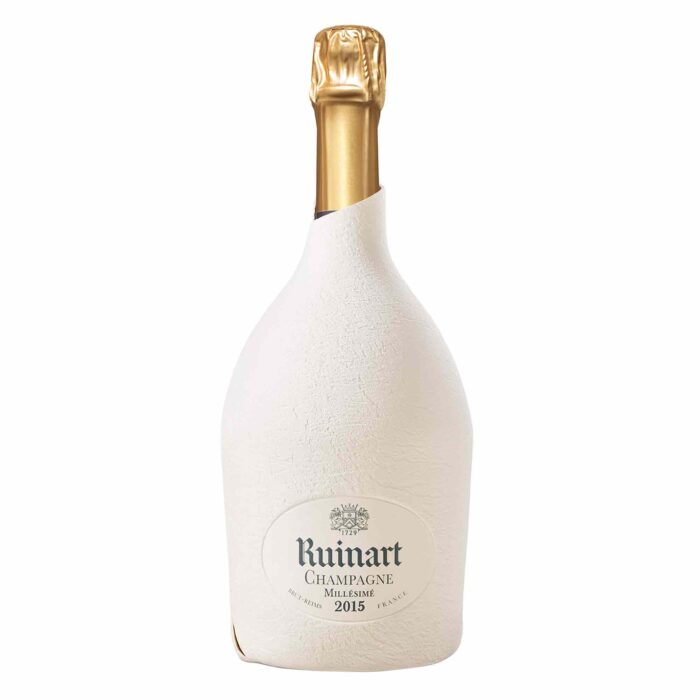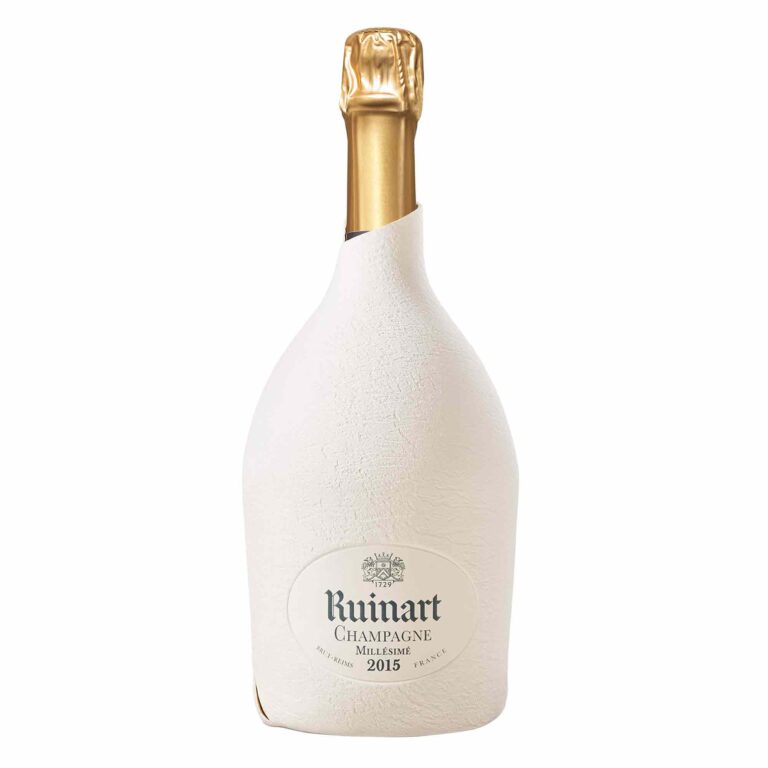 Ruinart

R Vintage 2015 Second Skin Case

Bottle (0.75L) | Gift box
Ruinart R Vintage 2015 Bottle second skin Case is an elegant, dynamic and structured champagne.
2015: "A year of extremes for wines with a seductive and dynamic balance", according to Frédéric Panïotis, Ruinart's Cellar Master.
Voir tous les produits Champagne Ruinart
En stock.

5 to 10 days delivery
Frais de livraison offerts dès 500€ d'achat
Emballage anti-casse soigné
Confiez-nous votre message personnalisé lors de la confirmation de commande
For which moment ?
As a gift, For a dinner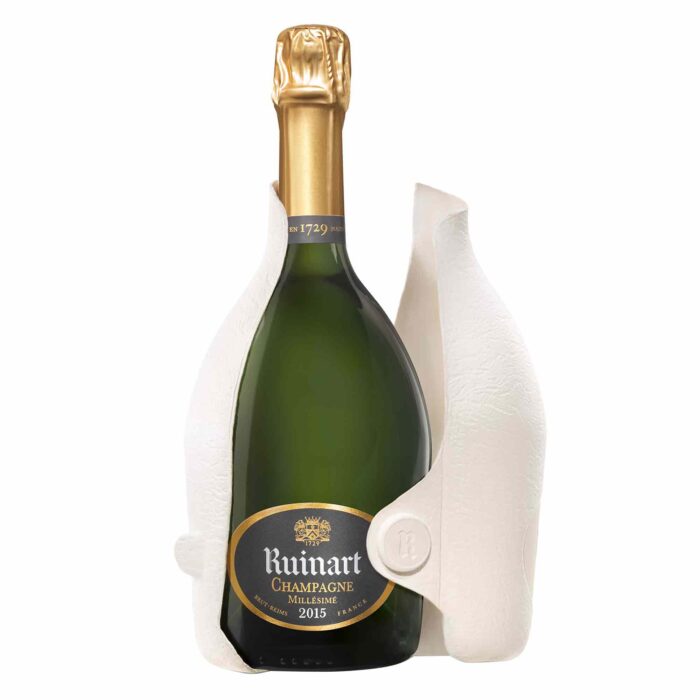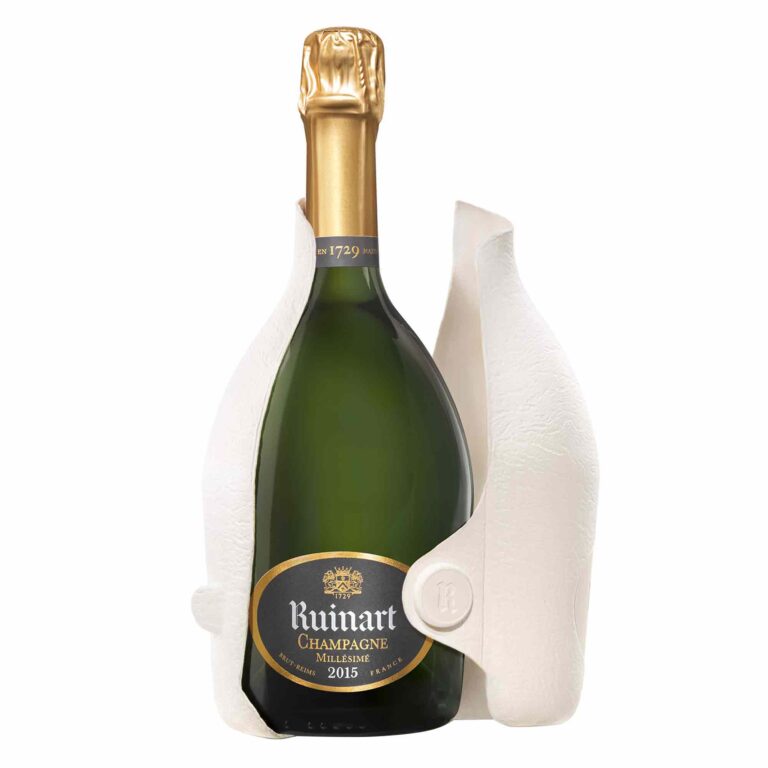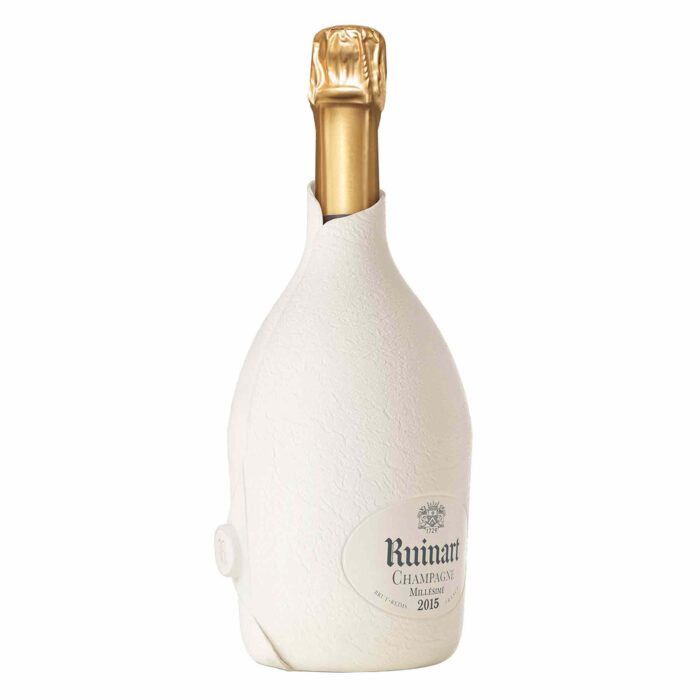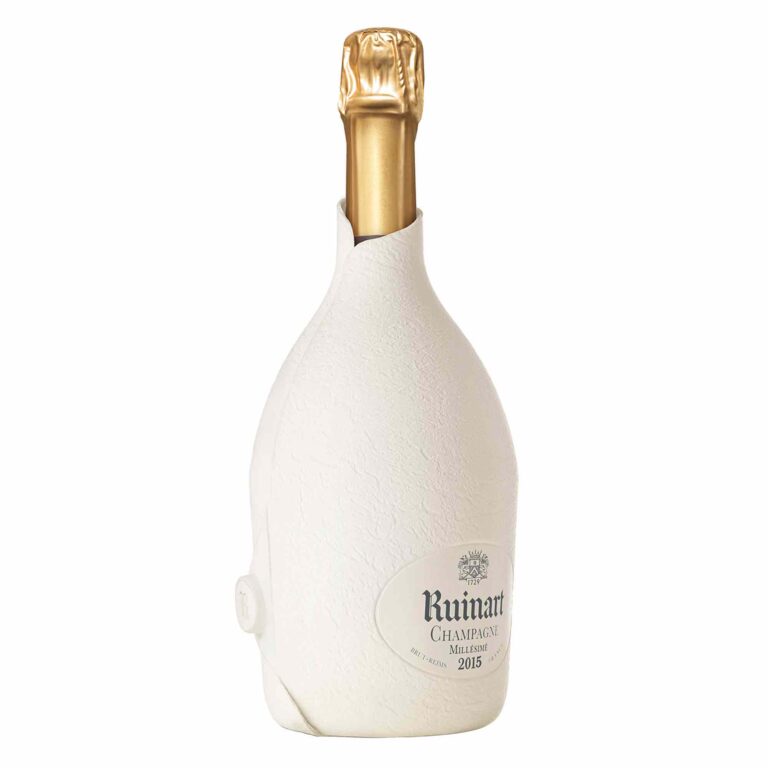 R Vintage 2015 Second Skin Case
Ruinart R Vintage 2015 Bottle second skin Case is the elegant complexity of Ruinart's taste.
A technological and sustainable innovation, the Second Skin Case now dresses the bottles of the Ruinart Champagne House. Eco-designed and entirely recyclable, this envelope, a tribute to the Crayères, advocates a return to nature. It aims to reduce and recycle without altering either the Ruinart experience or the taste.
Presented in this beautiful case, this exceptional cuvée will be ideal for all your special occasions and gifts.
Tasting Notes
The pale golden hue has green and silver highlights.
The first nose evokes the universe of the orchard with notes of crunchy pears and fig leaves. The second nose is dominated by spicy notes: between fennel, cardamom and liquorice stick. Notes of dried lime blossom and green tea tie it all together.
The attack is fresh. The wine then develops into a full and unctuous wine with notes of fresh white fruit. The finish is lively and elegant with a slight bitterness and saline notes. R de Ruinart 2015 is a dynamic and structured wine.
Food pairings
This wine will bring an original touch to your food and champagne pairings. Here are some examples:
- Carpaccio of scallops with raw and pickled Daikon radishes, enhanced with Douglas fir broth and fennel seeds
- Crispy soft-boiled eggs, watercress butter and parsnips in different textures
- Bresse poultry, lime infused juice, roasted turnips
Technical sheet
Blend : 44% Chardonnay, 44% Pinot Noir, 12% Meunier. 100% Grands and Premiers Crus from the Côte des Blancs and the Montagne de Reims.
Vinification : Manual harvest - Alcoholic fermentation in thermo-regulated stainless steel vats - Malolactic fermentation - Ageing on lattes: 5 years
Ageing potential : Like all the great vintage champagnes from Ruinart, a few more years in the cellar will allow it to gain in complexity and intensity. Optimal storage conditions for Ruinart R vintage 2015: away from light ( both artificial and natural) and at a constant temperature, between 10 and 15°C.
Dosage : 6 g/litre
Characteristics : The 2015 vintage: This vintage was marked by extreme dryness during the vine cycle (20% less rain than the ten-year average) and a lot of sunshine (23% more). The beginning of August and therefore the ripening period was particularly hot and dry. The second part of August was cool and very wet. What a contrast! Fortunately, the return of dry weather during the first week of September allowed the grapes to ripen well: the harvest began on 8 September in this cool, dry climate.
Characteristics : 2015