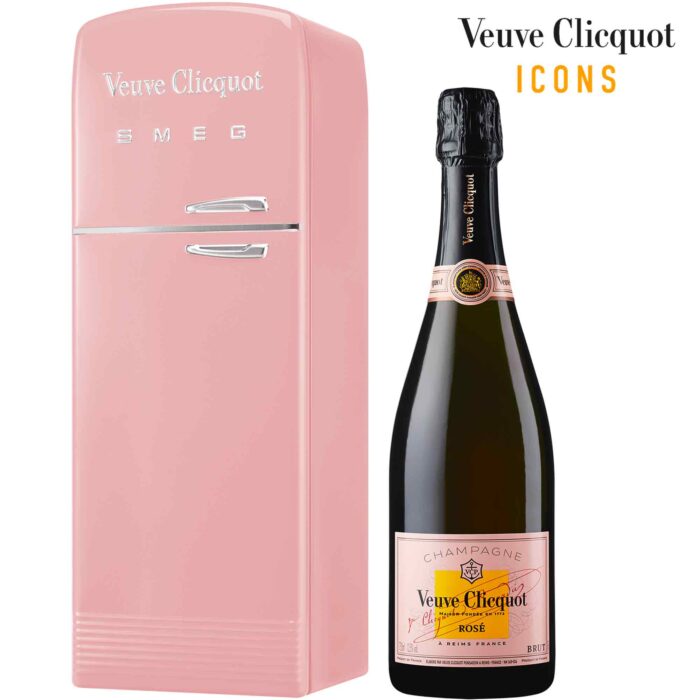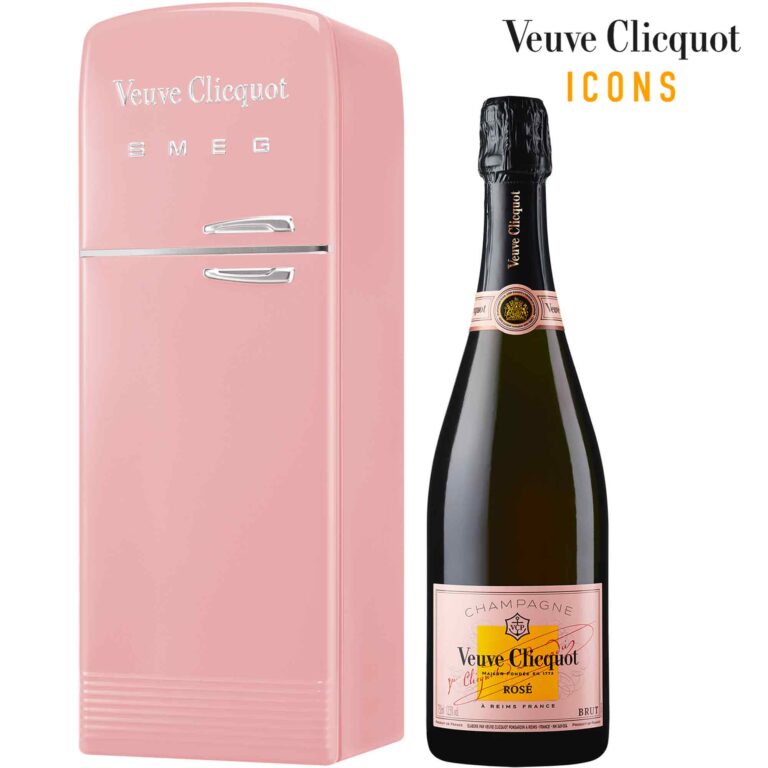 Champagne Veuve Clicquot

ICONS Fridge Smeg Rosé

Bottle (0.75L) | Gift box
Veuve Clicquot's ICONS collection illustrates the House's astonishing ability to continually reinvent itself, particularly on the occasion of its 250th anniversary. It reflects the character of the range as well as the creativity of the House, confirming its unchanging passion for unique and innovative objects.
Veuve Clicquot ICONS Fridge Smeg Rosé is a bold isothermal box inspired by the refrigerators of the 1950s. It embodies the creative spirit of the House. As stylish as it is clever, this box keeps your bottle of Veuve Clicquot Rosé fresh for 2 hours.
Available on backorder
Je souhaite être informé(e) lorsque le produit sera à nouveau disponible.
Frais de livraison Standard 24-48H inclus dans le prix des coffrets
Emballage anti-casse soigné
Confiez-nous votre message personnalisé lors de la confirmation de commande
For which moment ?
As a gift, For an aperitif or a party, To pair with sweet dishes (tea-time, desert)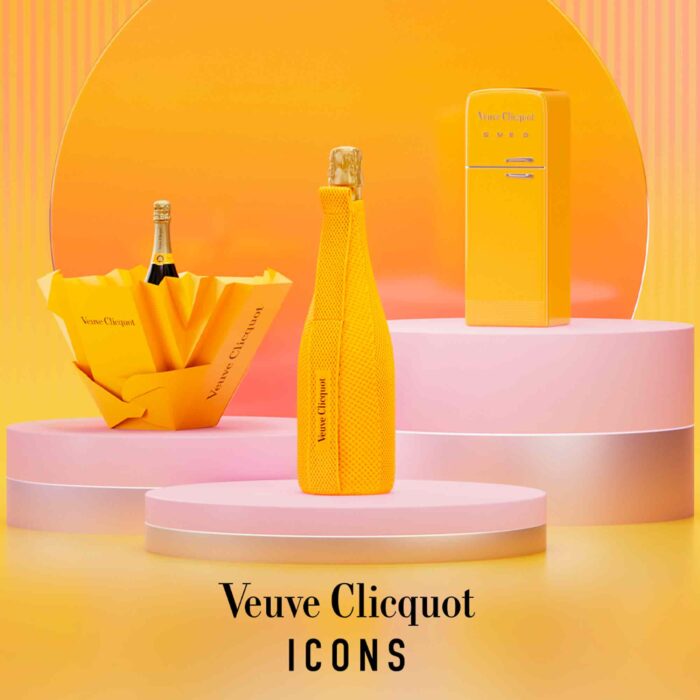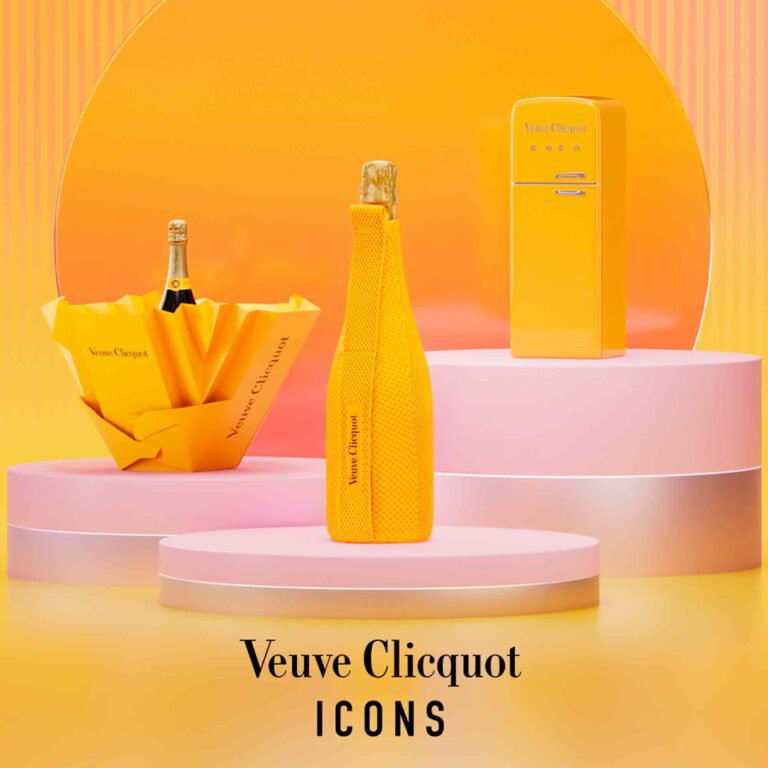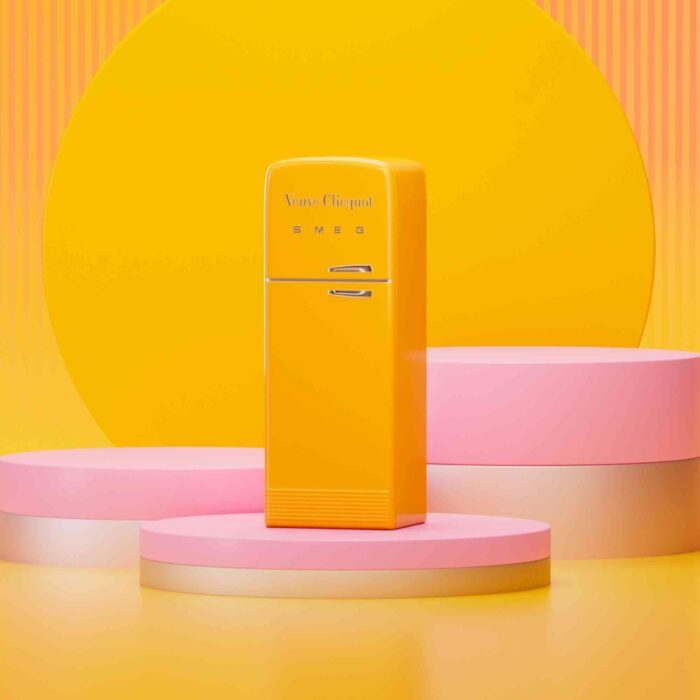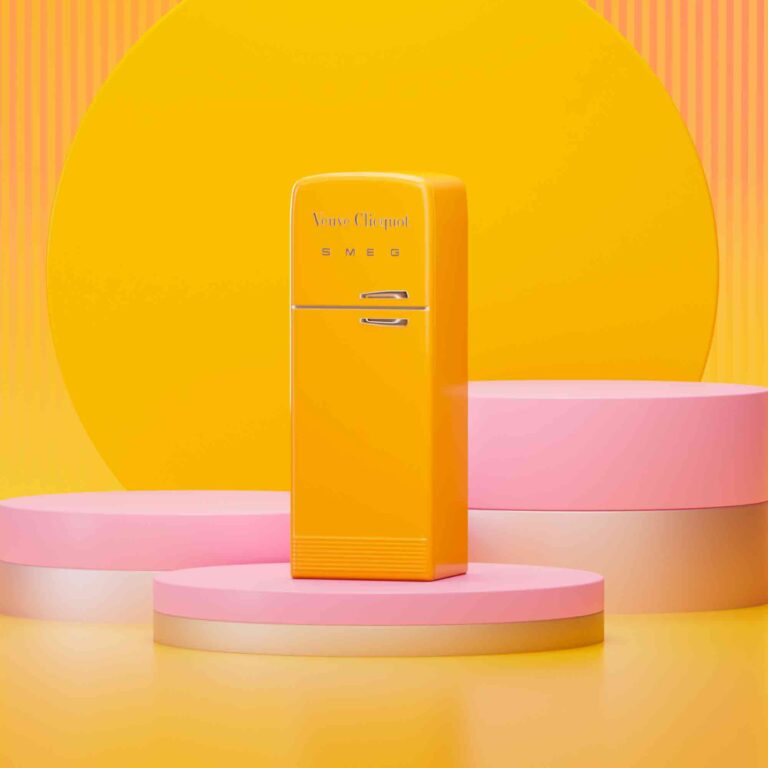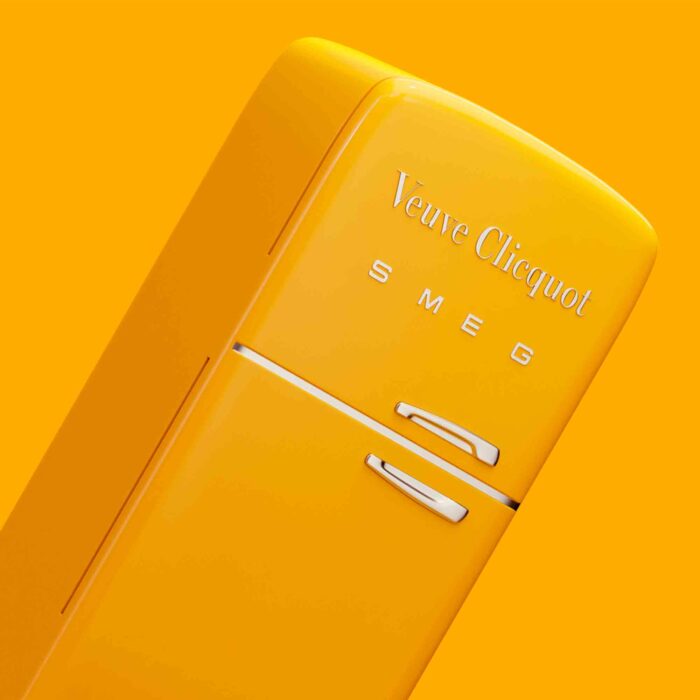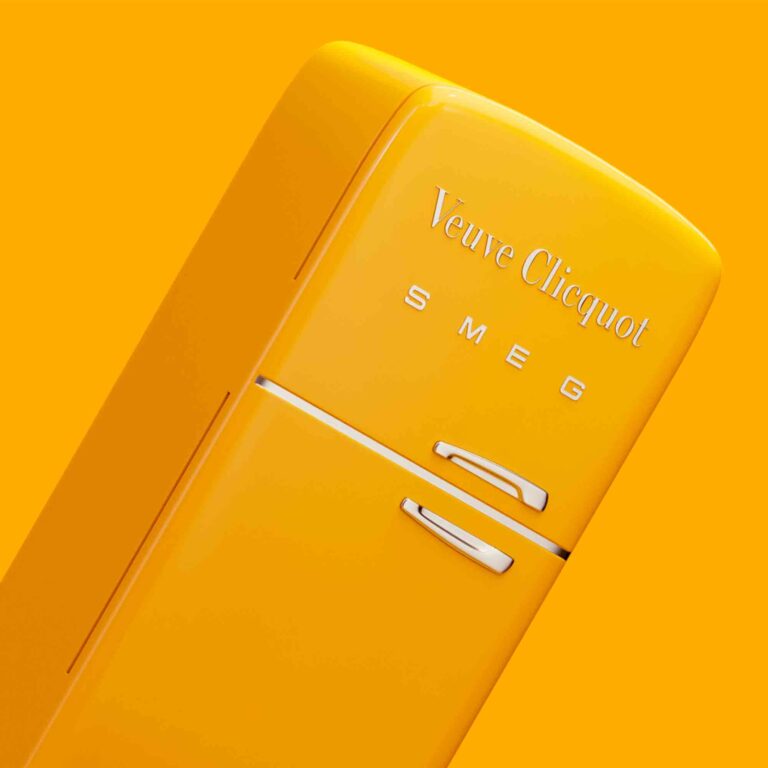 ICONS Fridge Smeg Rosé
The new Veuve Clicquot ICONS Fridge Smeg Rosé is made of a unique recyclable material (tinplate). Without plastic, the interior hold is made from sugar cane waste. It is easily detachable for easy recycling and reuse.
With its original and elegant presentation, this isothermal collector's box is ideal for all your special occasions and gifts.
Veuve Clicquot Rosé is a champagne for all the great moments, fresh, structured and greedy to share with friends.
Translated with www.DeepL.com/Translator (free version)
Tasting Notes
The Veuve-Clicquot Rosé colour is luminous, with seductive pink hues.
The nose is generous and fine, with aromas of fresh red fruit that first dominates (raspberry, wild strawberry, cherry, blackberry), then evolving towards notes of dried fruit and biscuit, pastry: almond, apricot, brioche.

The attack is fresh, then gives way to a fruity harmony. The wine is balanced in the purest Champagne House style, which places it in the family of rosés marked by elegance and character. The magic happens: the wine is greedy, ample, and can be enjoyed like a candy.

Food pairings
Young, the wine is delicious , " generous on the fruit", it expresses itself marvellously as an aperitif: to be shared with friends or in a one to one tasting.
Suggested ingredients : tuna, duck, shrimp, red fruits.
Suggested appetizers : Shrimp and sesame seed roll, Tuna sashimi on a bed of lemon-marinated avocado with wasabi sauce, smoked salmon blini with herb cream, pastrami tartar with black olive tapenade, camembert cheese on walnut bread toast, or cherry tomato zakouski.
Recipe suggestions : Duck with Morello Cherries, Salmon Tartar with Grapefruit and Avocado.

Technical sheet
Blend : Veuve Clicquot Rosé is the rosé expression of the Brut Carte Jaune and has exactly the same structure: the intensity of the Pinot Noir, which dominates at 50/55% and marks the style of the Veuve Clicquot House, the finesse and elegance of the Chardonnay at 28/33%, and the roundness of the Meunier at 15/20%. Veuve Clicquot Rosé is made from a blend of approximately 50 to 60 different wines. The proportion of reserve wines, which is variable between 25 and 35%, helps to maintain the style of the Champagne House.
Vinification : Veuve Clicquot Champagne wines are aged longer than required by law. Thus, non-vintage vintages are kept in the cellar for a minimum of 30 months and vintage vintages for 5 to 10 years.

Characteristics : After shipping Rosé Champagne in 1775, the first known date for shipping this kind of wine, Veuve Clicquot is once again creating an event with Veuve Clicquot Rosé.

CharacteristicsNon Vintage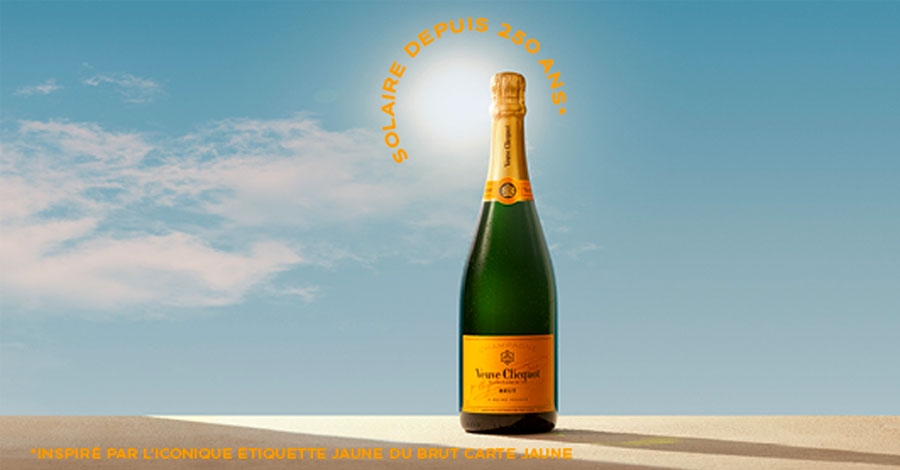 Champagne Veuve Clicquot
THE PRESTIGE OF A GREAT CHAMPAGNE LADY
In France and abroad, the House of Veuve Clicquot-Ponsardin has embodied modernity, audacity and above all unparalleled quality for decades. With its clear, crisp and highly limpid Champagne, the Veuve Clicquot-Ponsardin brand remains a prestigious symbol throughout the world.
Voir tous les produits Champagne Champagne Veuve Clicquot