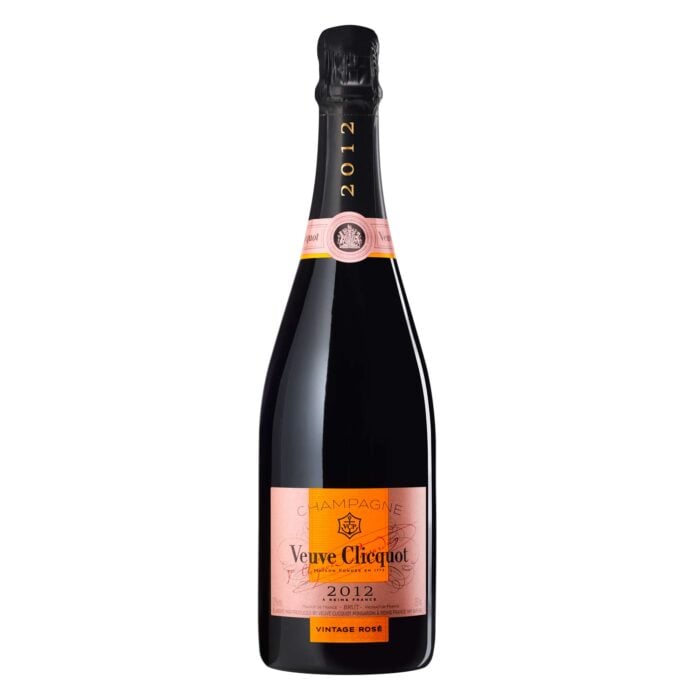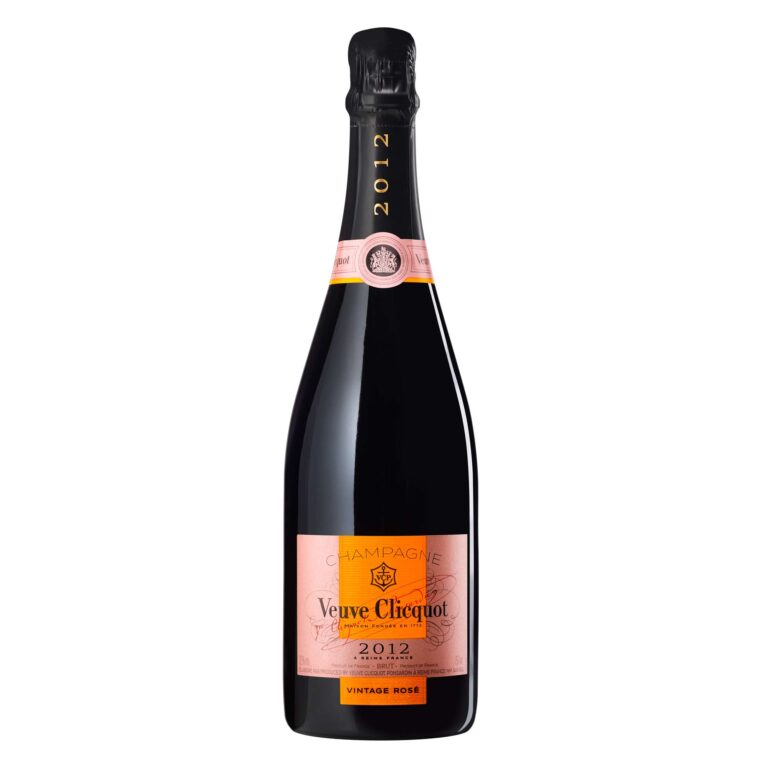 Veuve Clicquot

Vintage Rosé 2012

Bottle (0.75L) | Naked Bottle
Veuve Clicquot Vintage Rosé 2012 is a persistent and lively champagne, powerful and voluptuous, with red fruit aromas. It ends with a freshness and length on the palate, in a final touch of red fruit and cherry. Veuve Clicquot Vintage Rosé 2012 is the expression of a prodigious harvest, ignoring the delicate weather conditions in Champagne. Even if the quantity was lower due to the damage, the quality was optimal, promising good ageing for the wines.
Voir tous les produits Champagne Veuve Clicquot
En stock.
Frais de livraison offerts dès 500€ d'achat
Emballage anti-casse soigné
Confiez-nous votre message personnalisé lors de la confirmation de commande
For which moment ?
As a gift, For a dinner, For a special occasion or an event
Vintage Rosé 2012
Madame Clicquot broke with tradition and in 1810 created the very first blended rosé in Champagne, a major invention that was gradually adopted by many houses. To do this, she replaced the traditional method known as "teinte", which used an elderberry liqueur to colour the wine, by blending clear white wines with red wines from her Bouzy vineyard, thus producing the first so-called "assemblage" rosé. Once again, Madame Clicquot was a pioneer in changing the rules. The exceptional quality of her red wines, from the most sought-after vineyards, allowed her to achieve this revolution, the secret of which lay in blending.
Tasting Notes
The deep rosé and coppery hues of the Vintage Rosé 2012 are a pure pleasure to the eye.
The frank nose reveals with intensity the bouquet of red fruit, wild strawberry and blueberry.
The palate is powerful, full-bodied, with a clean and straightforward attack. Voluptuous aromas of red fruit, strawberry and morello cherry follow. Before giving way to the density of very noble tannins. Their velvety, silky texture is then confronted with notes of spicy saffron and pepper. A sweet pastry flavour, with hints of almond, concludes the experience. Veuve Clicquot Vintage Rosé 2012 is persistent and lively, with freshness and length on the palate in a final touch of red fruit and cherry.
Technical sheet
Blend : The dominance of Pinot Noir (51%), produced exclusively from grapes selected for the Grands Crus and Premier Crus, gives it the emblematic structure of Veuve Clicquot champagnes, while the proportion of Chardonnay (34%) provides the elegance and finesse of a perfectly balanced wine. A small percentage of Meunier (15%) completes the blend. The uniqueness of Veuve Clicquot's Vintage 2012 lies in the use of wines vinified and aged in oak tuns (11%), thus bringing power and aromatic intensity.
Vinification : Like each vintage, the wine is a reflection of the weather and the climate of the year.
Characteristics : 2012