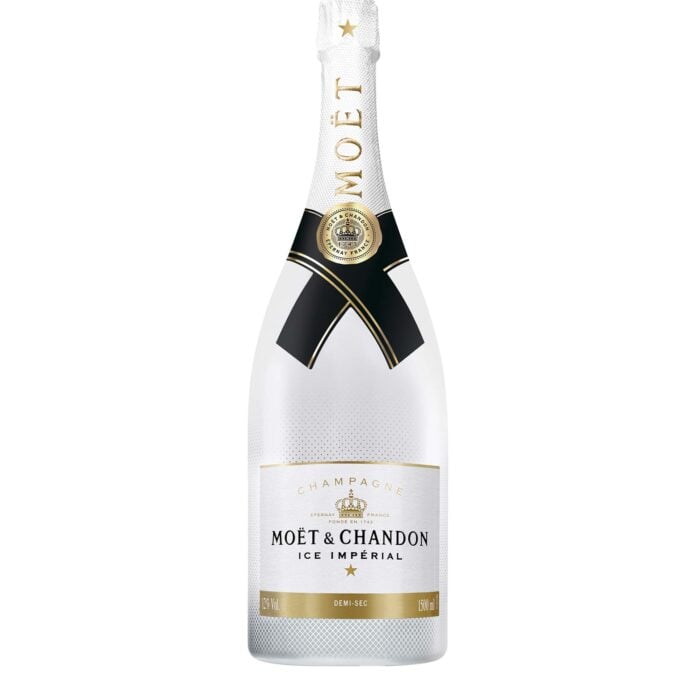 Moët & Chandon

Ice Imperial

Magnum (1.5L) | Naked Bottle
Moët & Chandon Ice Imperial Magnum is an intense, fruity and fresh champagne to be enjoyed over ice. To accompany your sunny days, Moët & Chandon renews the art of tasting with Moët Ice Impérial that offers an absolute moment of freshness!
Voir tous les produits Champagne Moët & Chandon
En stock.

3 to 5 days delivery
Frais de livraison offerts dès 500€ d'achat
Emballage anti-casse soigné
Confiez-nous votre message personnalisé lors de la confirmation de commande
For which moment ?
As a gift, For a dinner, For a special occasion or an event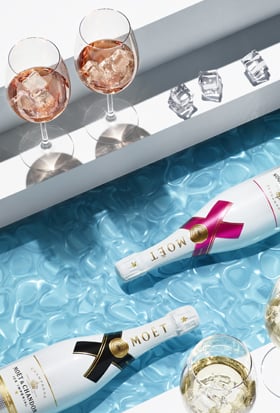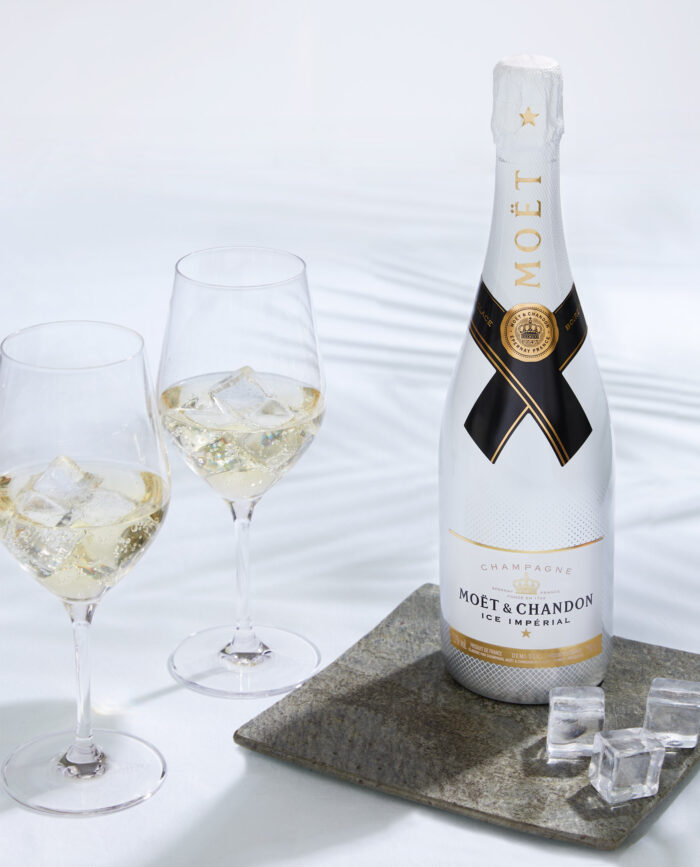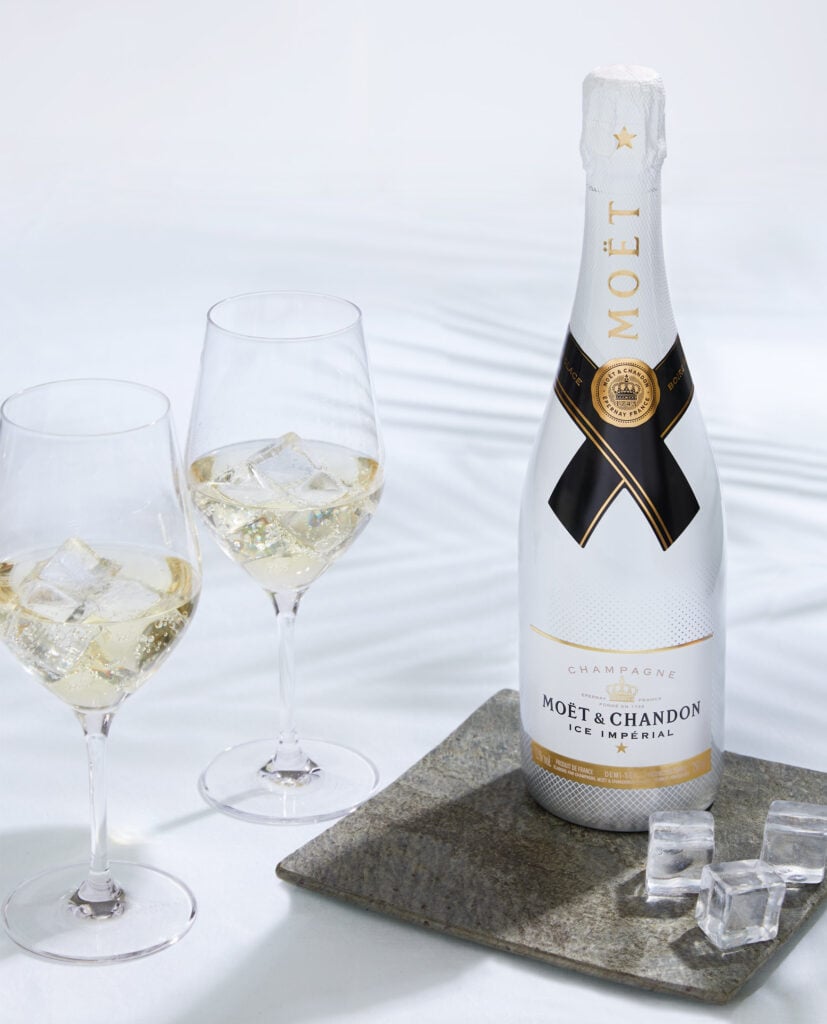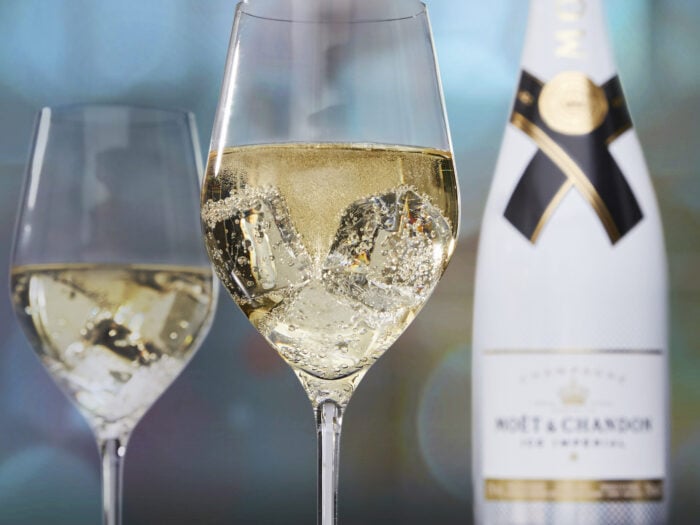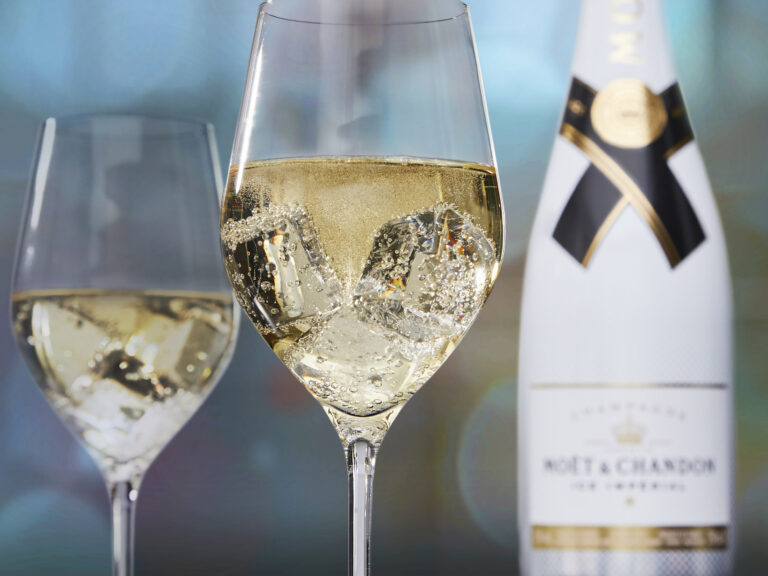 Ice Imperial
Moët Ice Impérial champagne was created to be served specifically on ice. With its fruity intensity, its richness on the palate and its final freshness, Moët Ice Impérial will be your companion all summer long!
Moët Ice Experience : A simple ritual for a quality tasting. Place 3 ice cubes in a large Cabernet wine glass, pour in the Moët Ice champagne, wait a few moments and enjoy it ice cold!
The Magnum format is a large 1.5 litres bottle , which represents 2 bottles of champagne or 12 glasses. This large format is ideal for your receptions, special occasions and dinners.
Tasting Notes
The colour is a deep gold with amber hues.
The aromatic intensity is immediate, of tropical fruits (mango, guava, candied pineapple) and stone fruits (plum, nectarine), very ripe, sweet spices (liquorice, cinnamon, nutmeg), completed by fine original notes of red fruits (cherry, raspberry) and vegetal fruits (blackcurrant, peppermint) brought by a pinkish dosage liqueur
The attack in the mouth is ample and fleshy, the richness unfolds in an explosion of fruity (fruit salad, wild strawberries, raspberries in syrup) and sweet (toffee, quince paste) flavours, then the acidity reveals itself for a refreshing finish on notes of grapefruit, ginger and quinine

Food pairings
Ice Impérial, served over ice, can be harmoniously complemented with "fresh" ingredients that enhance the final freshness. A few mint leaves, lime or white grapefruit peel, or cardamom seeds are recommended.
Technical sheet
Blend : The profiles of the wines used for the blend have been meticulously selected for their specific contribution: Pinot Noir in major (40-50%), vinous and angular, as much for the intensity of the fruit as for the integrative structure of the dosage, Pinot Meunier (30-40%), round and fleshy, for the richness and mellowness in the middle of the mouth, and Chardonnay with sharp acidity (10-20%) for a refreshing finish.

Characteristics : Non Vintage