Amaze your guests! Carte Jaune Brut Champagne is the signature of the Veuve Clicquot style, a delicate balance between freshness, silkiness, strength and aromatic richness. Discover surprising cheese and champagne pairings that will become evident, each one revealing flavours that respond to each other and sublimate instantly. Pairings to discover around the aperitif, but not exclusively…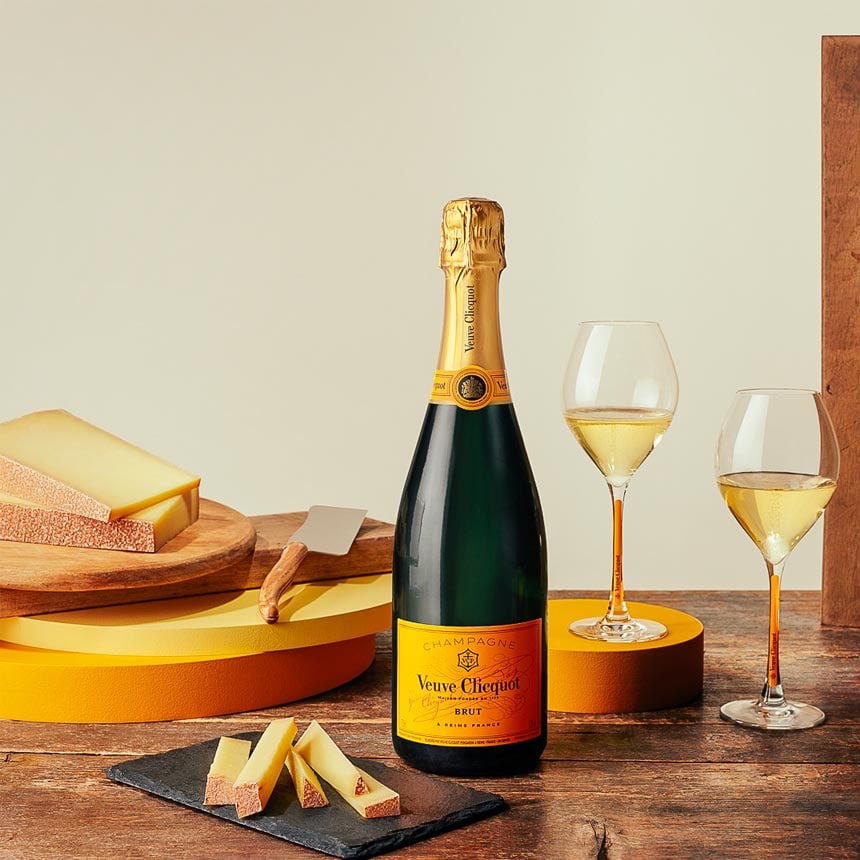 cheese and champagne pairings
Intense and fruity. Textured and structured. Young and expressive. This cheese of strong character, with flavours of dried fruit, almonds, walnuts and hazelnuts, reveals the yellow and white fruit notes of the Veuve Clicquot Carte Jaune cuvée.
The special extra :
Made from a milks blend, the Comté cheeses express their fruitiest flavours after 6 to 8 months of maturing. Serve in strips for a memorable pairing with Carte Jaune champagne.
Hard cheese. Matured young. Raw cow's milk. Jura, France. 
CHEESE AND CHAMPAGNE PAIRINGS
With a mountain Tomme cheese
Flavoured and aromatic. Salty and delicate. The moutain Tomme cheese reveals the subtle salinity, minerality and herbaceous notes that define the Carte Jaune champagne. Its creamy and melting texture makes the fine bubbles of the Carte Jaune cuvée all the more tonic and refreshing.
The special extra :
Produced according to an ancestral recipe, the mountain Tomme cheese is best served in slices or small quarters to preserve its melt-in-the-mouth texture and aromatic sweetness.
Hard cheese. Short maturing period. Raw milk, from high mountain cows. Savoie, France.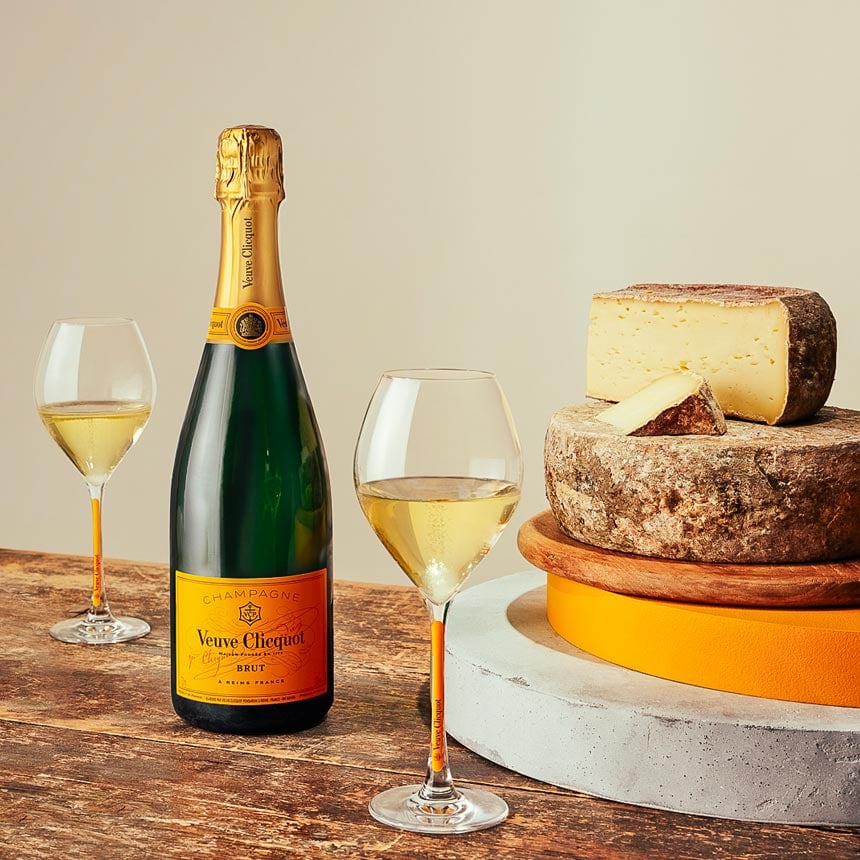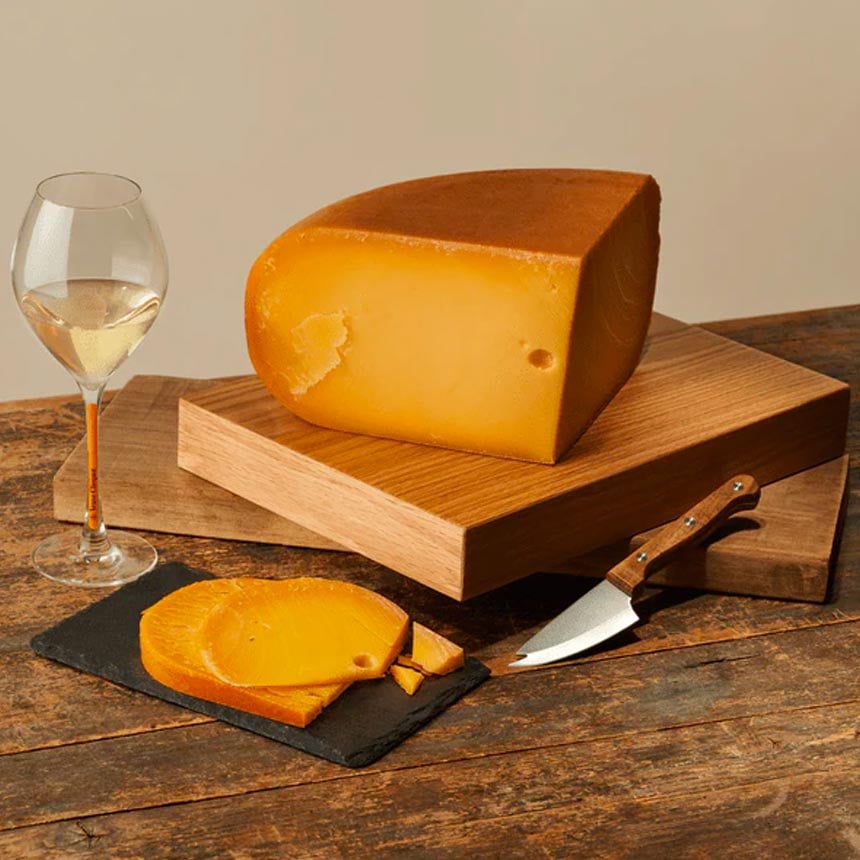 cheese and champagne pairings
With a White Gouda (Netherlands)
Fruity and floral. Young and tasty. Round and soft. Dutch Gouda and Veuve Clicquot Carte Jaune champagne have in common a freshness and fruity aromas that automatically engage a dialogue.
The special extra :
Produced by a short fermentation process, Gouda reveals its full fruity character after two or three months of maturing. To be served in thin slices to appreciate its structure and generous texture.
Hard cheese. Short maturing period. Raw or pasteurised cow's milk. Product of Netherlands.