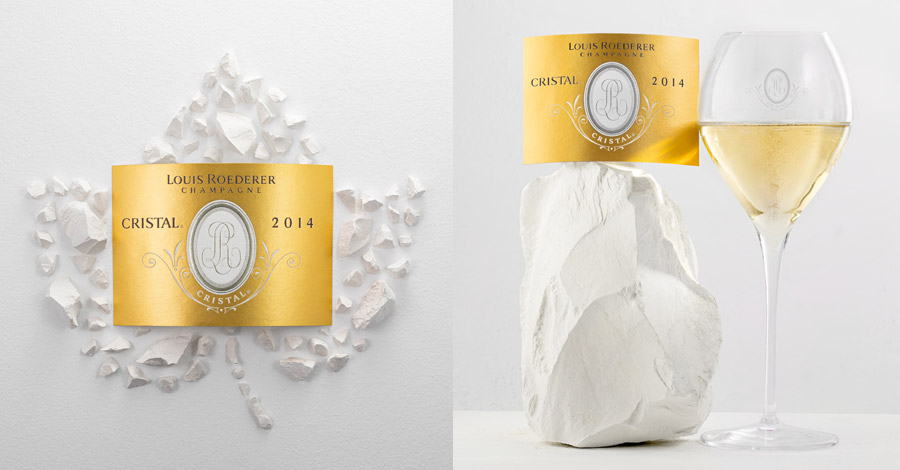 LOUIS ROEDERER
THE QUEST FOR THE MASTERPIECE
The search for the diversity of terroirs is an obvious choice for this great Champagne House, still independent and family-owned, whose vineyards cover 240 hectares located in the heart of the best terroirs, Grand Cru and Premier Cru of the Montagne de Reims, the Vallée de la Marne and the Côte des Blancs. Unique in Champagne region : all Louis Roederer vintages are produced exclusively from their own vines.
Showing all 23 results

À la recherche de l'oeuvre depuis plus de deux siècles

Les champagnes Louis Roederer naissent de la confrontation patiente avec les éléments, d'une rencontre de talents, d'une science des équilibres, d'un raisin résistant et généreux, enraciné dans la terre de Champagne, ainsi naît un vin à l'âme solaire, à l'élégance cristalline.

L'une des dernières grandes Maisons de Champagne encore familiales et indépendantes

Lorsqu'il hérite de la Maison de Champagne en 1833, Louis Roederer, esthète et entrepreneur, prend le parti visionnaire d'enrichir son vignoble pour contrôler toutes les étapes de l'élaboration du vin. Il forge ainsi un style, un esprit et un goût singuliers. Au milieu du XIXe siècle, en faisant l'acquisition de vignes choisies avec instinct et éclectisme sur les terres des grands crus de Champagne, Louis Roederer agit à contre courant des usages et des habitudes de son temps.

Alors que certains achètent du raisin, Louis Roederer chérit le vignoble, décrypte le caractère et acquiert méthodiquement les meilleures parcelles. Avec l'idée qu'un grand vin trouve sa source dans la terre, avec l'amour de la tradition et la passion de l'avenir, il trace ainsi un destin d'exception à la Maison qui portera désormais son nom.

Un grand vin trouve sa force dans la terre

Son successeur Louis Roederer II est animé par les mêmes valeurs : une vision patiente du champagne, une conception patrimoniale du domaine, une audace instinctive. Il puise aussi son inspiration dans l'amour des livres et des dessins qu'il collectionne avec talent. Dès les années 1870, les vins de Champagne Louis Roederer voyagent jusqu'aux Etats-Unis, et jusqu'en Russie à la table du Tsar pour lequel Louis Roederer II crée un nouveau champagne : la première cuvée de prestige « Cristal » naît en 1876. Sa subtilité et son élégance, font depuis lors la réputation d'excellence de la Maison Louis Roederer.

Durant les années 1920, le nouvel héritier de la Maison Louis Roederer, Léon Olry Roederer, a, lui, à cœur de créer un vin très équilibré, un accord constant et délicat de plusieurs millésimes, la promesse d'une qualité toujours parfaite. Il dessine ainsi les contours du futur Brut Premier. Ce bel assemblage contribue à la renaissance de la Maison Louis Roederer.

Après son décès, à partir de 1933, son épouse Camille mène la Maison avec un tempérament brillant et une énergie remarquable, jusqu'au plein succès. Passionnée de courses de chevaux (elle est propriétaire d'une écurie parmi les plus célèbres du monde), mécène avertie, elle renoue élégamment avec la dimension festive et le plaisir du champagne. Camille Olry Roederer multiplie ainsi les réceptions dans le bel Hôtel Particulier familial à Reims. Ces soirées marqueront l'histoire de la Maison et rallieront à la dégustation du champagne une nouvelle génération d'amateurs.

Œnologue, ingénieur agronome, son petit-fils Jean-Claude Rouzaud veille à sa suite à l'intégrité du domaine. Il entreprend un travail inspiré de remembrement du vignoble. En œuvrant avec passion au cœur même du métier, il cultive plus que jamais l'esprit d'exigence inventive qui contribue désormais à la personnalité de la Maison.

Toujours indépendante, toujours familiale, la Maison Louis Roederer est aujourd'hui dirigée par son fils, Frédéric Rouzaud, qui représente la septième génération de la lignée. Avec la même patience, une inébranlable fidélité à sa vocation créative, la Maison Louis Roederer expédie aujourd'hui, chaque année, trois millions de bouteilles à travers le monde.