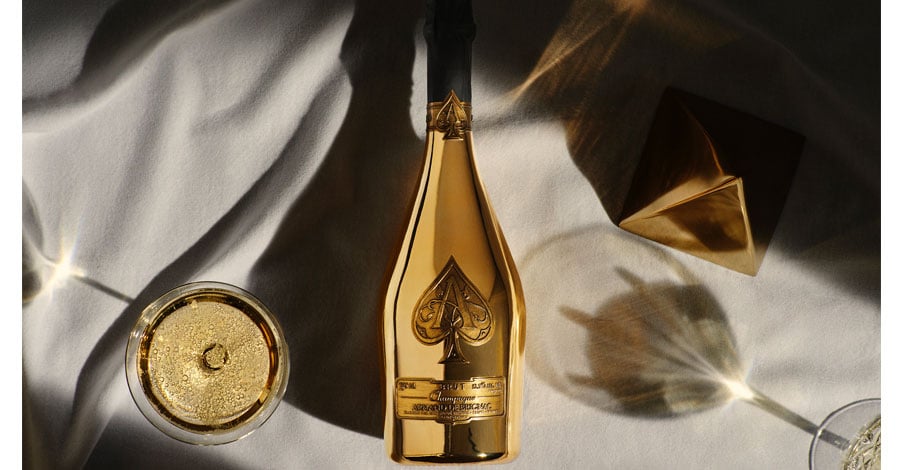 Champagne Armand de Brignac
THE QUEST FOR EXCELLENCE
Selectiveness and meticulous care for detail are the hallmarks of Armand de Brignac champagnes. Aged for a year in French oak barrels, these prestigious cuvées benefit from this special vinification that gives them a subtle complexity.
Showing all 10 results
Selectiveness and care for detail, the signature of Armand de Brignac champagnes
The House's ambition is to create
an exceptional champagne, which represents the essence of the Champagne region
. The selection of the very first and freshest batches from the cuvée pressing to produce the best possible champagnes is a hallmark of Armand de Brignac.
Intense selectivity
and
meticulous attention to detail
ensures that the fruit is bursting with vibrant character, with a soft texture and balanced acidity.Each bottle of Armand de Brignac Champagne is completed with a unique dosage, which includes the finest wine base from the harvest, aged for a year in a new French oak barrel. This winemaking touch offers a
subtle complexity
to the finished cuvees, introducing hints of pastry, vanilla and toast.
Respect for the environment is at the heart of the management of the HVE level 3 certified vineyards
, which represents the highest environmental certification issued by the French Ministry of Agriculture, in terms of sustainable agriculture care.
Brut Gold, the iconic cuvée of the House of Armand de Brignac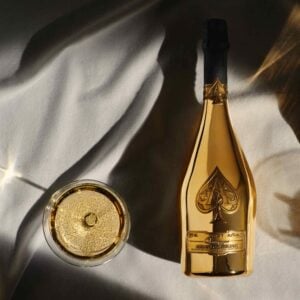 The first edition of Armand de Brignac Champagne,
Brut Gold is the iconic cuvée of the range
. Following the ancient tradition of Champagne blending,
Brut Gold brings together three vintages
from the region's most renowned parcels, offering a cuvée that expresses a
lively fresh fruit character with a supple texture
. The Brut Gold Armand de Brignac is a modern champagne. Ideal as an aperitif, it is also a perfect match for meals with delicate dishes.
Armand de Brignac Rosé the aromatic intensity of Pinot Noir
Armand de Brignac Rosé is made with Pinot Noir grapes from old vines planted on the Montagne de Reims, which produce a grape of great aromatic intensity. The Rosé cuvée offers lively and fresh aromas of red fruits, as well as aromas of biscuits.