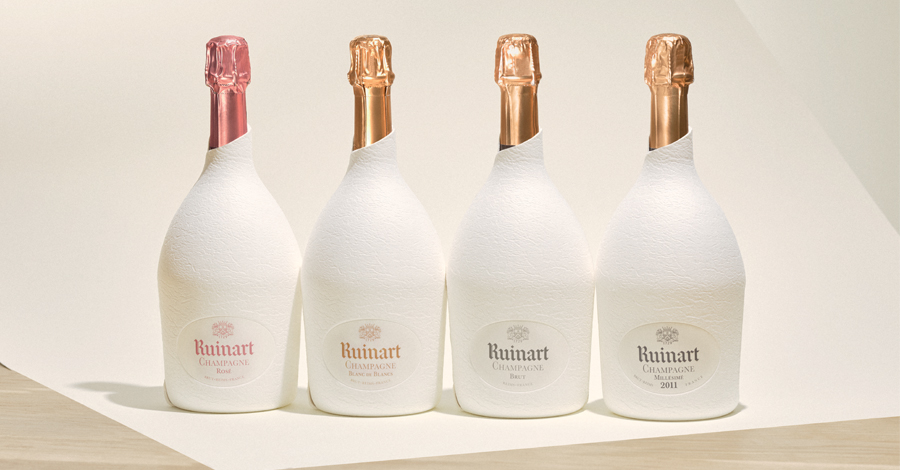 RUINART
CHARDONNAY, THE ESSENCE OF RUINART TASTE
Since its foundation in 1729, Ruinart Champagne, the oldest Champagne House has been committed to the excellence of its wines. Ruinart's taste bears the signature of Chardonnay, the common thread in all its blends. Present in high proportions in all the House's cuvées, this grape variety offers luminous and intense wines with a unique lightness. This delicate grape variety requires time, care and know-how to express itself and reveal the secret of its complexity. Ruinart sublimates it by developing a great aromatic freshness that is found in its emblematic cuvée, R de Ruinart.
Showing all 22 results

Née en 1729, Ruinart est la plus ancienne Maison de champagne. Avant elle, il n'en existait pas. À sa source, l'intuition d'un moine qui devançait son temps :
Dom Thierry Ruinart
(1657-1709), moine bénédictin contemporain de Louis XIV, visionnaire, travailleur, modeste. Il décèlera l'engouement des mondains pour ce nouveau "vin de bulles" que l'on n'appelle pas encore Champagne mais de plus en plus connu par les amateurs aristocrates.
LES CRAYÈRES, SITE UNIQUE INSCRIT AU PATRIMOINE MONDIAL DE L'UNESCO
Pionnière, c'est à la fin du 18ème siècle que la famille Ruinart a l'intuition que les crayères, anciennes carrières de craie blanche, sont capables d'offrir les conditions optimales pour le vieillissement de ses vins.
Creusées dans le sous-sol calcaire de la capitale de la Champagne, à près de 40 mètres de profondeur, la vingtaine de crayères de la Maison Ruinart s'étend sur deux niveaux et 8 kilomètres sous la ville de Reims. Ces cathédrales de craie, toujours en activité, sont les seules de la ville à être à la fois inscrites au
patrimoine mondial de l'UNESCO et classées site historique
.
Durant plus de deux siècles, la famille Ruinart, anoblie et devenue Ruinart de Brimont en 1817, anime la Maison avec la même constance. Chaque génération révèle un chef de Maison talentueux.
LES ENGAGEMENTS RESPONSABLES DE LA MAISON RUINART

L'attachement de la Maison Ruinart à la préservation de la nature et des savoir-faire est historique et fort. Depuis 1729, la Maison trouve dans le travail du terroir et des savoir-faire ancestraux les racines de ses vins d'exception. Face aux défis environnementaux actuels, Ruinart a pris des engagements forts, ayant à cœur de mener de nombreuses transformations pour viser un bilan positif sur le monde.
RUINART FAVORISE LA BIODIVERSITÉ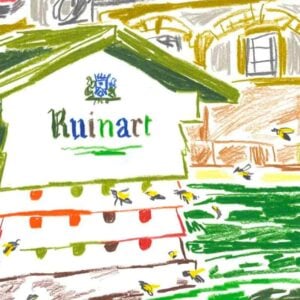 La régénération des forêts et le renforcement de la biodiversité sont complémentaires et s'avèrent particulièrement efficaces pour lutter contre le changement climatique et ses conséquences. La Maison Ruinart s'est pleinement engagée dans ces deux voies aujourd'hui, ayant entamé d'ambitieux projets. En collaboration avec Reforest'Action, expert dans la gestion et la création des forêts, Ruinart prévoit de planter près de 25 000 arbres et arbustes entre 2021 et 2022 dans son vignoble de Taissy en Champagne.
La Maison étend également ses engagements à plus large échelle en s'associant à Conservation International, dans l'objectif de participer à la protection de plus de 500 000 arbres sur la planète.
RUINART, MAISON PIONNIÈRE DE LA VITICULTURE DURABLE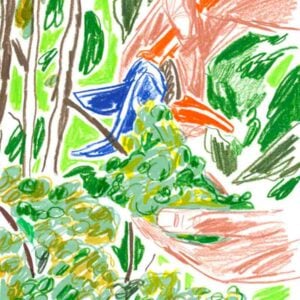 Depuis le début des années 2000, le climat se modifie et les effets sur la vigne se font sentir.
La Maison Ruinart s'est montrée pionnière dans le domaine de la viticulture durable : sur les 10 dernières années, la Maison a réduit de 40% son utilisation d'intrants (fertilisants et produits phytosanitaires), et n'utilise plus aucun herbicide.
Les vignobles en propre Moët Hennessy-Ruinart sont doublement certifiés Viticulture Durable en Champagne & Haute Valeur Environnementale (HVE) depuis 2014, avec plus de 120 espaces dédiés à la biodiversité, et plus de 95% du vignoble enherbé.
En parallèle, Ruinart accompagne administrativement et financièrement ses partenaires livreurs pour atteindre la double certification Viticulture durable et Haute Valeur Environnementale.