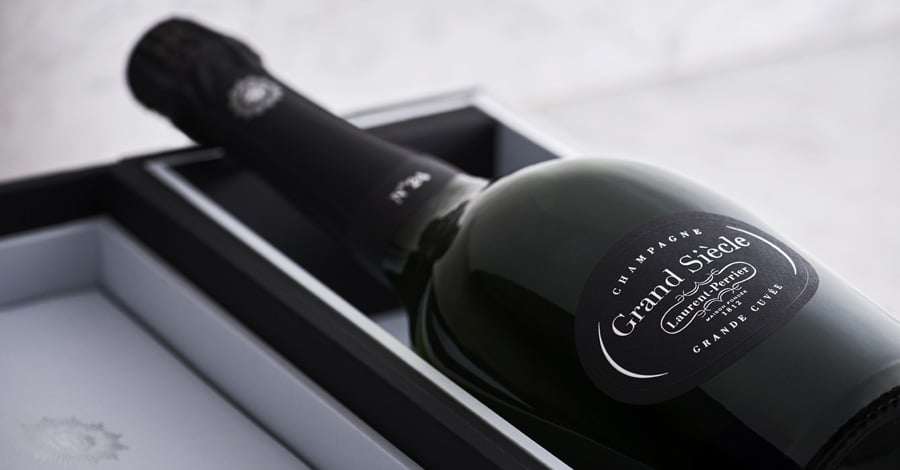 Champagne Laurent-Perrier
PLEASURE, REQUIRMENTS AND CREATIVITY
Founded in 1812, the Laurent-Perrier Champagne House cultivates independence of spirit, creativity and consistency in the quality of its wines, which are acclaimed by connoisseurs. Today, it is recognised as one of the greatest Champagne Houses in France and throughout the world.
Laurent-Perrier is an independent, family-run Champagne house that has always played a pioneering and innovative role. Laurent-Perrier champagnes have a unique and distinctive style, marked by freshness, elegance and purity.
With its 6 must-have cuvées, the Star box is the ideal way to discover the Laurent-Perrier champagnes range.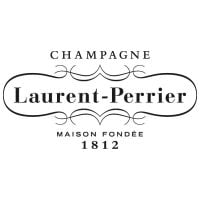 Laurent-Perrier's success is the fruit of the energy of a family led by Bernard de Nonancourt
Founded in 1812, the Laurent-Perrier Champagne House owes its success to the energy of a family led by Bernard de Nonancourt, initiator of the Laurent-Perrier style and range. Her courage, conviction and drive transformed the small Champagne House in Tours-sur-Marne, acquired by her mother in 1939, into a world-renowned brand. With his passion for innovation, his commitment to Champagne traditions and the quality of his people and wines, he has given Laurent-Perrier champagnes a meteoric rise, creating a major brand with a unique range of prestigious champagnes.
Today, his daughters Alexandra Pereyre de Nonancourt and Stéphanie Meneux de Nonancourt have taken over. They work to perpetuate the values of high standards and elegance, preserve the independence of a House and assert their vision of the Brand.
Michel Fauconnet, iconic cellar master
Michel Fauconnet has been Cellar Master from the outset, taking over from Alain Terrier in 2004, whose assistant he was at first.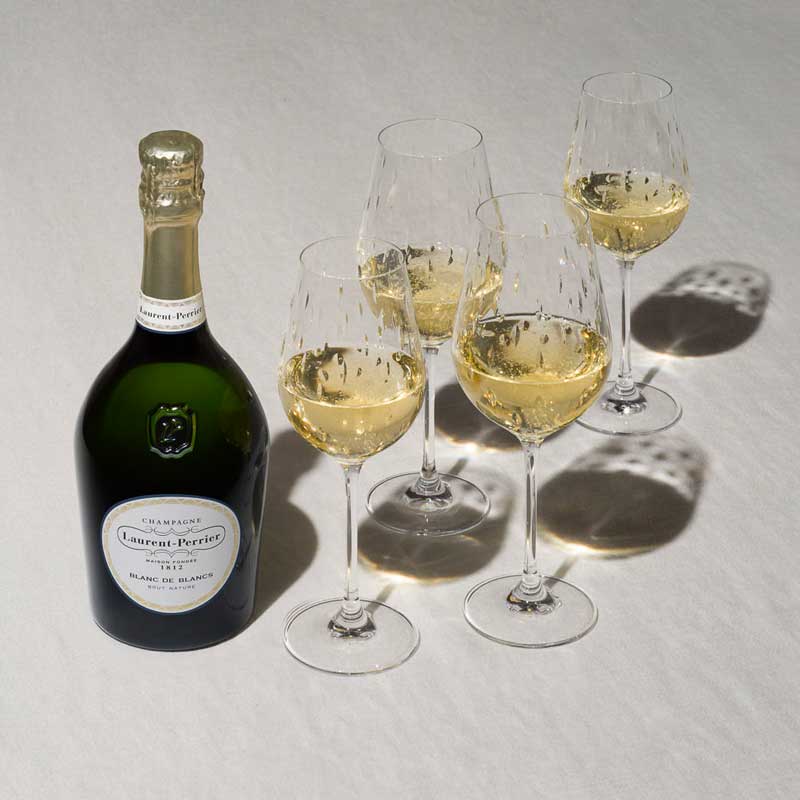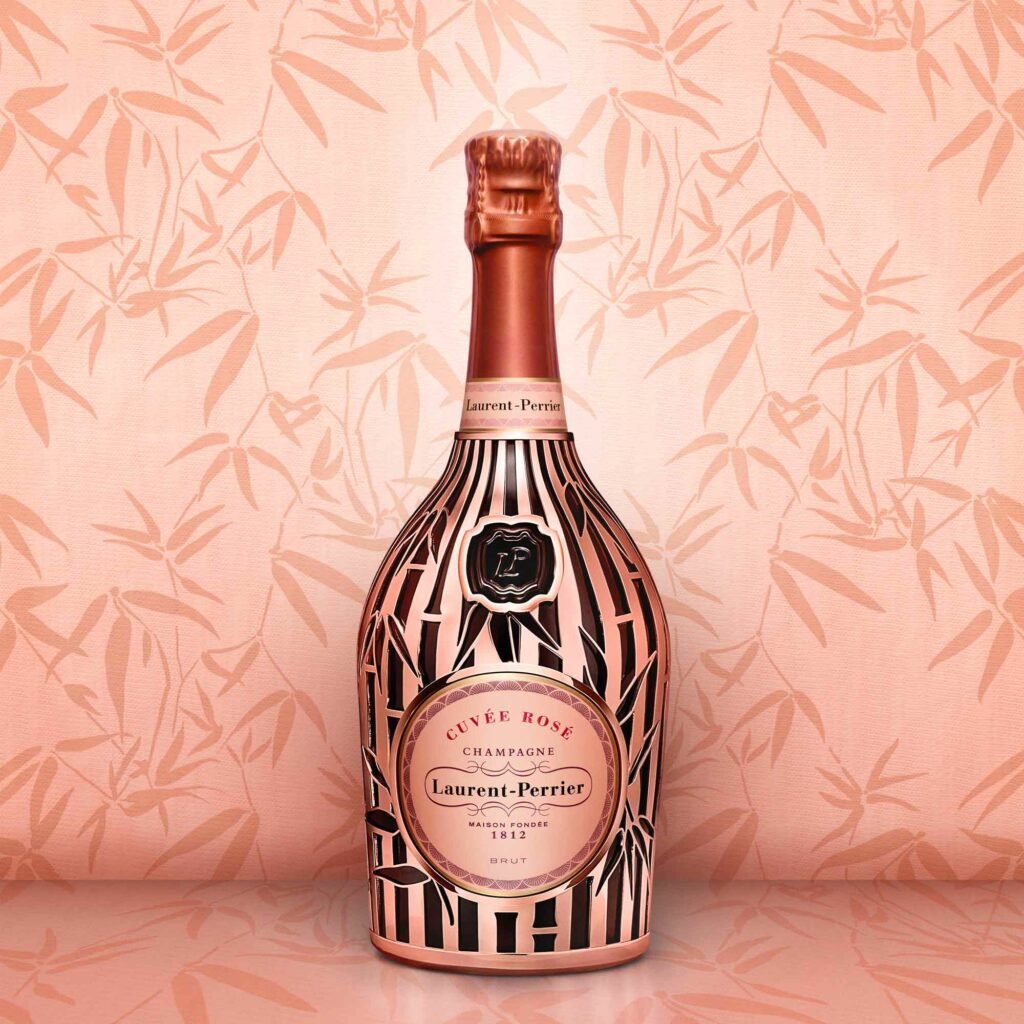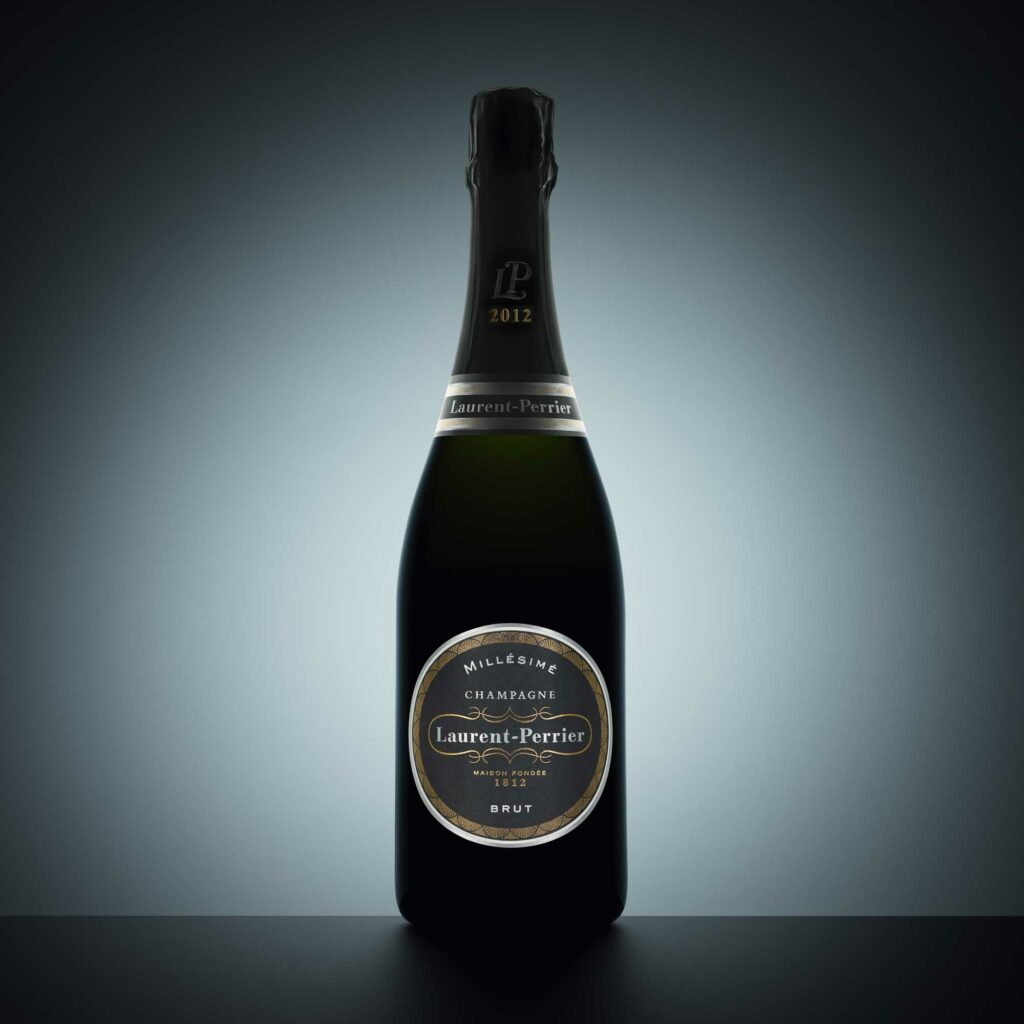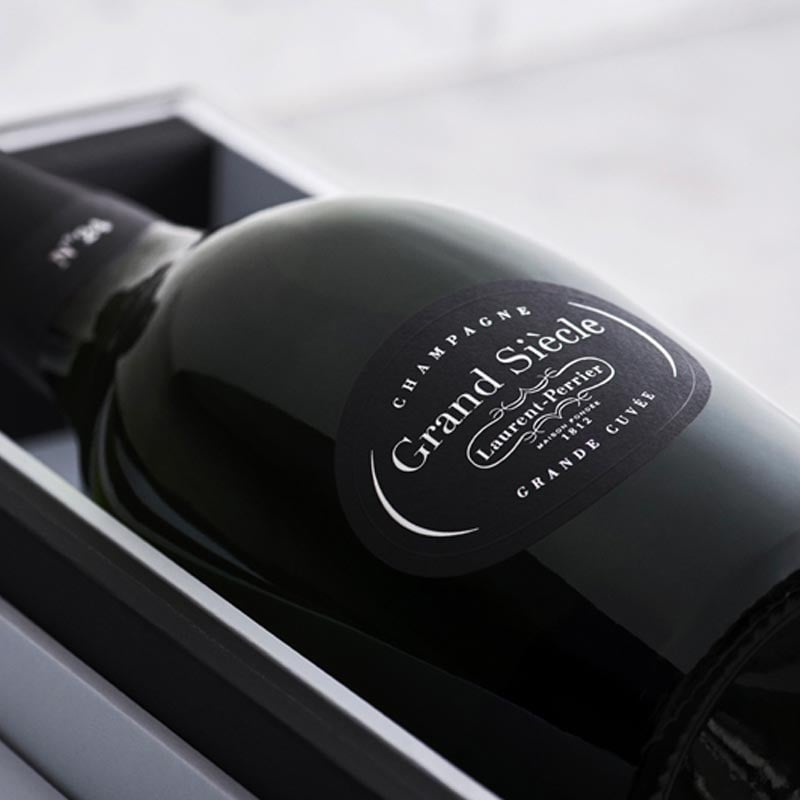 Independence of spirit, creativity and consistency in wine quality
Laurent-Perrier has always been a pioneer and innovator in Champagne. Through its commitment to Sustainable Viticulture in the Champagne vineyards, and through each of its cuvées, the House has built itself around 4 strong convictions:
Blending rather than vintage
For Laurent-Perrier, blending is the real secret of Champagne quality. That's why the Grand Siècle cuvée, our most prestigious and demanding, is numbered rather than vintage. It's a blend of 3 exceptional vintages, to recreate the perfect year.
A unique, distinctive style: purity, elegance, freshness and finesse
Laurent-Perrier champagnes are always marked by exceptional aromatic complexity, fullness and length on the palate.
Chardonnay
With the exception of Cuvée Rosé and Alexandra Rosé, Chardonnay is the majority grape variety in Laurent-Perrier champagnes. It brings the desired freshness, finesse and elegance to blends, making the Laurent-Perrier style so distinct from other Maisons. As with Laurent-Perrier's Cuvée Brut, renowned for its aromas of fresh citrus and white flowers, with notes of vine peach and white fruit.
The Expression of Pinot Noir
Post-harvest maceration produces unrivalled aromas, revealing all the richness of the finest Pinot Noir vintages. Cuvée Rosé Laurent-Perrier is the perfect illustration.
Cuvée Rosé, selected from the best*.
Cuvée Rosé was launched in 1968, born of the boldness and unique expertise of the Laurent-Perrier House. Cuvée Rosé is recognized for its consistency and high quality, with a focus on perfection at every stage of production.
It is characterized by its aromas of fresh red fruit, great intensity and freshness.
*In the finest hotels and restaurants.
Ultra Brut, champagne in its purest form
A forerunner in the Brut Nature category, Laurent-Perrier Ultra Brut* is a wine with no added sugar, expressing champagne in its purest form, originally named "Grand Vin sans sucre". Launched in 1981, this innovation is a true illustration of the House's savoir-faire.
*Registered trademark
Grand Siècle, recreating the perfect year
For Champagne Prestige cuvées, the vintage is generally considered synonymous with excellence. Laurent-Perrier, on the other hand, is convinced that the art of blending can (re)create what nature will never give us: the perfect year.
The expression of the perfect year is that of a great Champagne wine that has developed a deep intensity and aromatic complexity, while managing to preserve its freshness and acidity over time. This was the idea behind the 1959 cuvée de Prestige Grand Siècle. To create this wine, Laurent-Perrier relies on the characteristics of the great vintage years of Champagne: freshness, structure and finesse.
The Grand Siècle blend is based on 3 immutable principles:
– Blend of a selection of 3 exceptional years chosen for their complementarity.
– A blend of Chardonnay and Pinot Noir, selected from 11 of Champagne's 17 Grands Crus.
– Blend aged in cellars for over 10 years.
Do you have a question, need help or advice? On this page you will find answers to the most frequently asked questions.