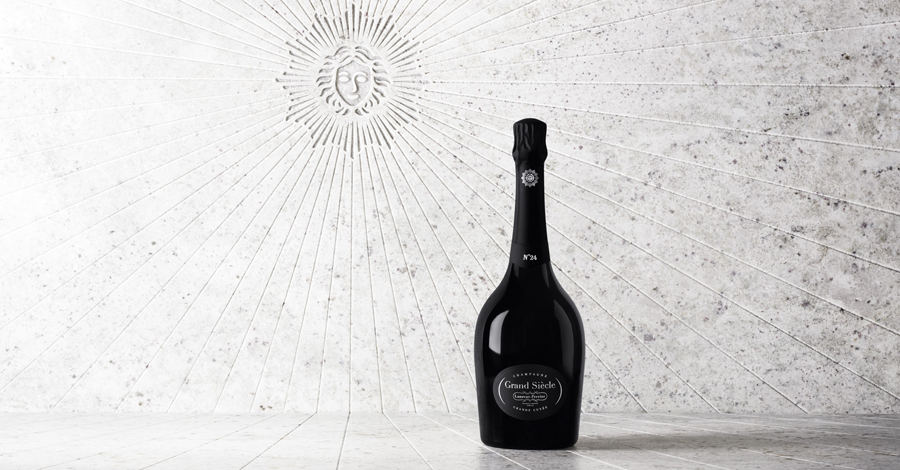 LAURENT-PERRIER
PLEASURE, REQUIRMENTS AND CREATIVITY
Founded in 1812, the Laurent-Perrier Champagne House cultivates independence of spirit, creativity and consistency in the quality of its wines, which are acclaimed by connoisseurs. Today, it is recognised as one of the greatest Champagne Houses in France and throughout the world.
Showing 1–40 of 45 results

Le succès de Laurent-Perrier est le fruit de l'énergie d'une famille menée par Bernard de Nonancourt
Fondée en 1812, la Maison de Champagne Laurent-Perrier doit son succès à l'énergie d'une famille menée par Bernard de Nonancourt, initiateur du style et de la gamme Laurent-Perrier. Son courage, ses convictions et son dynamisme ont transformé la petite Maison de Champagne de Tours-sur-Marne, acquise par sa mère en 1939, en une marque mondialement reconnue. Féru d'innovation, attaché aux traditions champenoises et à la qualité des hommes et des vins, il a donné aux champagnes Laurent-Perrier une impulsion fulgurante et a créé une grande marque, dotée d'une gamme unique de champagnes prestigieux.Aujourd'hui, ses filles Alexandra Pereyre de Nonancourt et Stéphanie Meneux de Nonancourt ont pris le relais. Elles oeuvrent pour perpétuer les valeurs d'exigence et d'élégance, conserver l'indépendance d'une Maison et affirmer leur vision de la Marque.
Michel Fauconnet, Chef de Cave emblématique
Michel Fauconnet oeuvre comme Chef de Cave depuis ses débuts, succédant à Alain Terrier depuis 2004 dont il a d'abord été l'adjoint.« J'ai passé toute ma carrière dans cette Maison dont je partage la passion : le champagne, et les valeurs : l'exigence et la perfection. Mon métier, c'est d'élaborer des vins de plaisir qui s'inscrivent dans l'esprit de la Maison Laurent-Perrier. »
Indépendance d'esprit, créativité et constance dans la qualité
La Maison Laurent-Perrier cultive depuis toujours un rôle de pionnier et d'innovateur en Champagne. Par son engagement dans la Viticulture Durable du vignoble champenois, et à travers chacune de ses cuvées, la Maison s'est construite autour de 4 convictions fortes :L'assemblage, plutôt que le millésimePour Laurent-Perrier, l'assemblage est le vrai secret qualité de la Champagne. C'est pourquoi la cuvée, Grand Siècle, la plus prestigieuse et la plus exigeante, n'est pas millésimée mais numérotée. Elle est l'assemblage de 3 millésimes exceptionnels, pour recréer l'année parfaite.Un style unique et distinctif : pureté, élégance, fraîcheur et finesseLes champagnes Laurent-Perrier sont toujours marquées par une complexité aromatique, une ampleur et une longueur en bouche exceptionnelles.Le ChardonnayÀ l'exception de la Cuvée Rosé et Alexandra Rosé, le Chardonnay est le cépage majoritaire dans les champagnes Laurent-Perrier. Il apporte aux assemblages la fraîcheur, la finesse et l'élégance recherchées et rend le style Laurent-Perrier si distinct des autres Maisons. Comme pour La Cuvée Brut de Laurent-Perrier, reconnu pour ses arômes d'agrumes frais et de fleurs blanches, ses notes de pêche de vigne et de fruits blancs.L'Expression du Pinot NoirLa macération suivant la vendange permet d'obtenir une aromatique inégalée révélant toute la richesse des meilleurs Crus de Pinot Noir. La Cuvée Rosé Laurent-Perrier en est la parfaite illustration.Cuvée Rosé, choisie parmi les meilleurs*La Cuvée Rosé est lancée en 1968, née de l'audace et du savoir-faire unique de la Maison Laurent-Perrier. Avec pour exigence la recherche de perfection à toutes les étapes de l'élaboration, Cuvée Rosé est reconnue pour sa constance et sa grande qualité.Elle se caractérise par ses arômes de fruits rouges frais, une grande intensité et beaucoup de fraîcheur.*Dans les meilleurs établissements de l'hôtellerie et de la restauration.Ultra Brut, champagne à l'état purPrécurseur de la catégorie Brut Nature, Laurent-Perrier Ultra Brut* est un vin sans sucre ajouté, il exprime un champagne à l'état pur nommé à l'origine « Grand Vin sans sucre ». Lancée en 1981, cette innovation est une véritable illustration du savoir-faire de la Maison.*Marque déposéeGrand Siècle, recréer l'année parfaitePour les cuvées de Prestige en Champagne, le millésime est généralement considéré comme synonyme d'excellence. À contrario, chez Laurent-Perrier, la conviction est que l'art de l'assemblage peut permettre de (re)créer ce que la nature ne nous donnera jamais : l'année parfaite.L'expression de l'année parfaite est celle d'un grand vin de Champagne ayant développé une profonde intensité et complexité aromatique, tout en réussissant à préserver sa fraîcheur et son acidité à travers le temps. C'est sur cette idée qu'est née la cuvée de Prestige Grand Siècle, en 1959. Pour parvenir à créer ce vin, Laurent-Perrier va s'appuyer sur les caractéristiques des grandes années millésimées de la Champagne : fraîcheur, structure, finesse.L'assemblage de Grand Siècle repose sur 3 principes désormais immuables :- Assemblage d'une sélection de 3 années exceptionnelles choisies pour leur complémentarité.- Assemblage porté par une majorité de Chardonnay complétée de Pinot Noir et sélectionnée parmi 11 Grands Crus sur les seuls 17 existants en Champagne.- Assemblage bénéficiant d'un vieillissement prolongé en Caves de plus de 10 années.