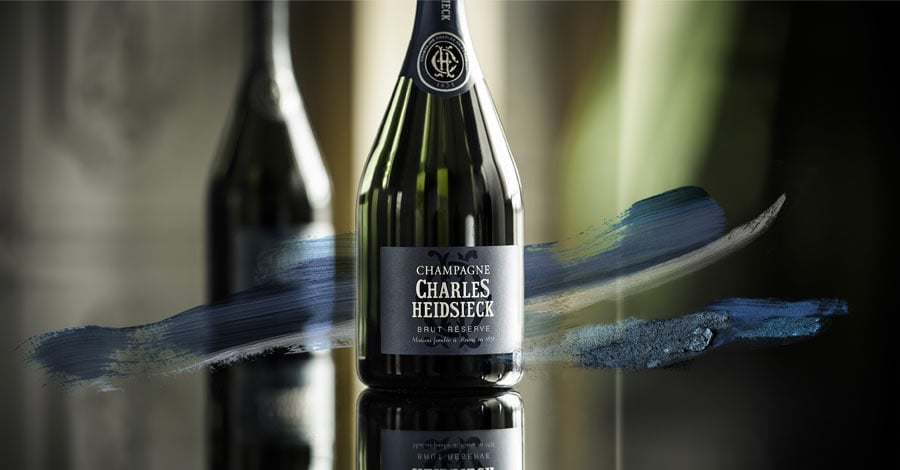 Champagne Charles Heidsieck
THE CHARLES SIGNATURE
Charles Heidsieck champagne owes its unique character to its 40% reserve wines and a minimum of three years maturation in large and rare chalk cellars. These choices have made it one of the most awarded champagnes in the world. Like his wine, Charles not only had style, but also deepness and a lot of character.
In the image of its founder, Charles Heidsieck is a gentleman's champagne, resolutely charismatic, elegant and audacious.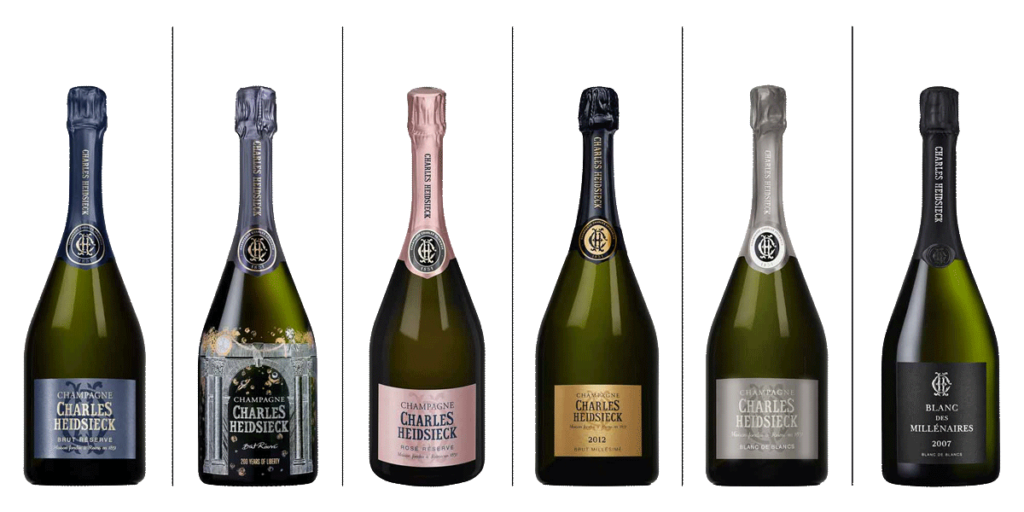 With its 6 must-have cuvées, the Star box set is ideal for discovering the Charles Heidsieck champagnes range.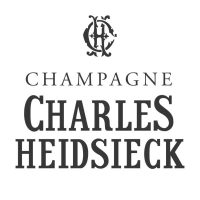 The soul of great champagnes
Founded in Reims in 1851, Charles Heidsieck is one of the noblest names in Champagne. Cultivating a uniquely recognizable style of elegance, complexity and generosity, in perfect symbiosis.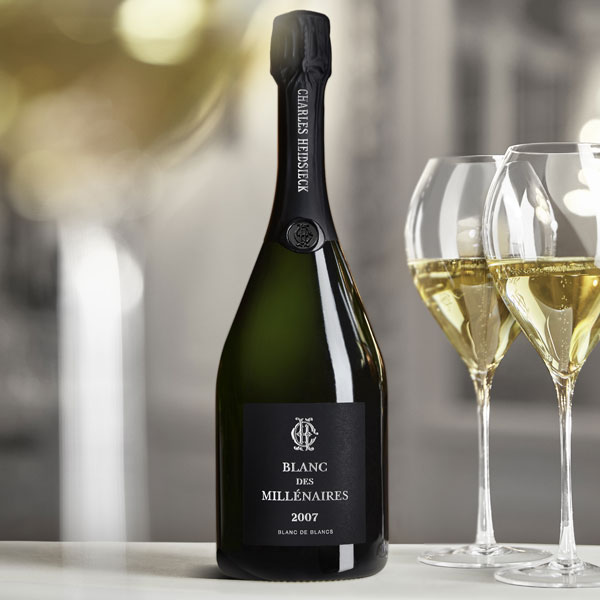 Charles Heidsieck, a gentleman, elegant entrepreneur, determined to reinvent himself
Charles Heidsieck was bold, visionary and resolutely charismatic. Charles Camille Heidsieck was born in 1822. His great uncle was at the origin of Champagne Heidsieck Cie, founded 37 years earlier. Educated and raised in the influence of Reims and Prussian traditions, Charles decided at the age of 29 to strike out on his own. In 1851, he founded Maison Charles Heidsieck in Reims.
Then, in 1852, Charles Heidsieck left for America. The man knows how to make a place for himself in the very closed circle of American elites. Much appreciated, he even earned the nickname "Champagne Charlie".
This true conqueror returned to Europe and continued the House's success, becoming supplier to many of Europe's royal courts.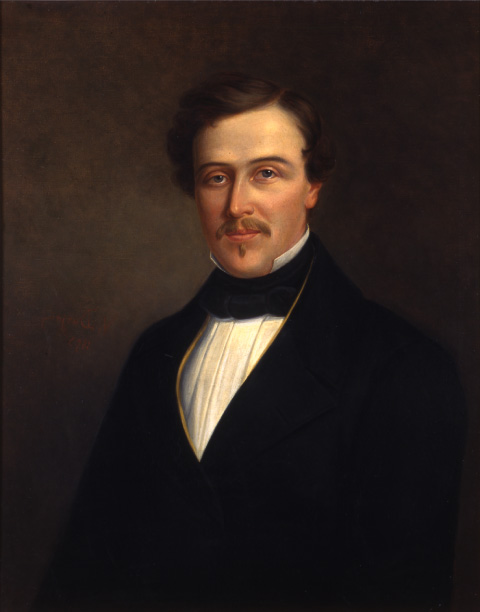 Les Crayères, the jewel in the crown of the Charles Heidsieck House, listed as a UNESCO World Heritage Site since 2015.
In 1867, Charles Heidsieck acquired forty-seven Crayères dating back to the 2nd century, representing over eight kilometers of underground galleries dug right into the chalky rock thirty meters below ground. Thanks to the constant temperature, time does its work here. They house several million bottles, which are left to mature patiently for a minimum of four years, and sometimes more than forty.
A true jewel of the House and an architectural showcase, Charles Heidsieck's crayères have been listed as a Unesco World Heritage Site since 2015.
In 2011, Charles Heidsieck enters a new era in its history when it is acquired by the Descours family. Today, the mission of Elise Losfelt, the new cellar master, is to continue the Charles Heidsieck enterprise and perpetuate the values of this great family of Champagne pioneers, for whom the world is the only horizon.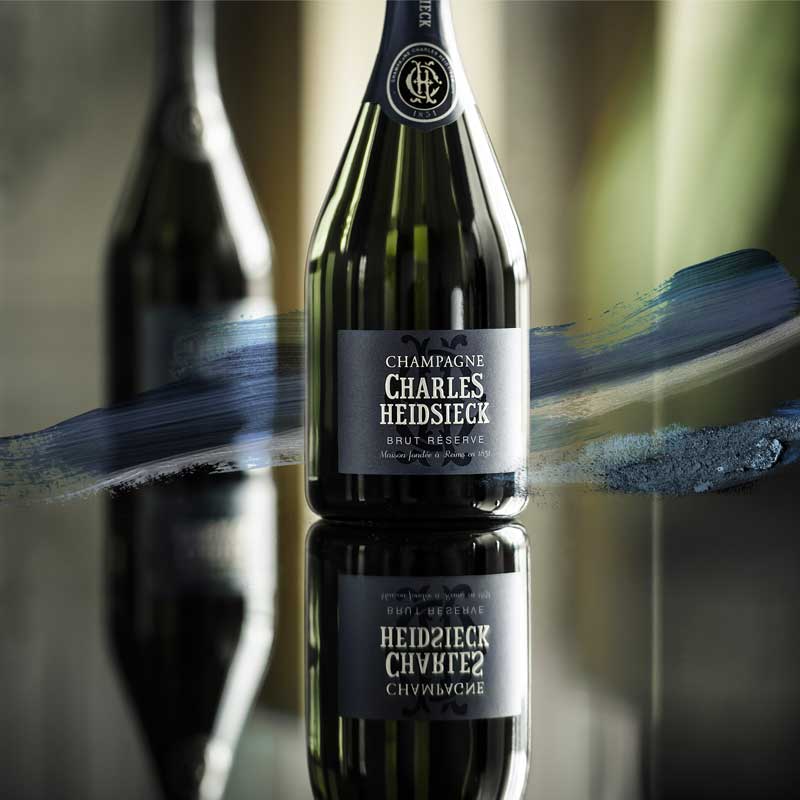 Charles Heidsieck, a preserved vineyard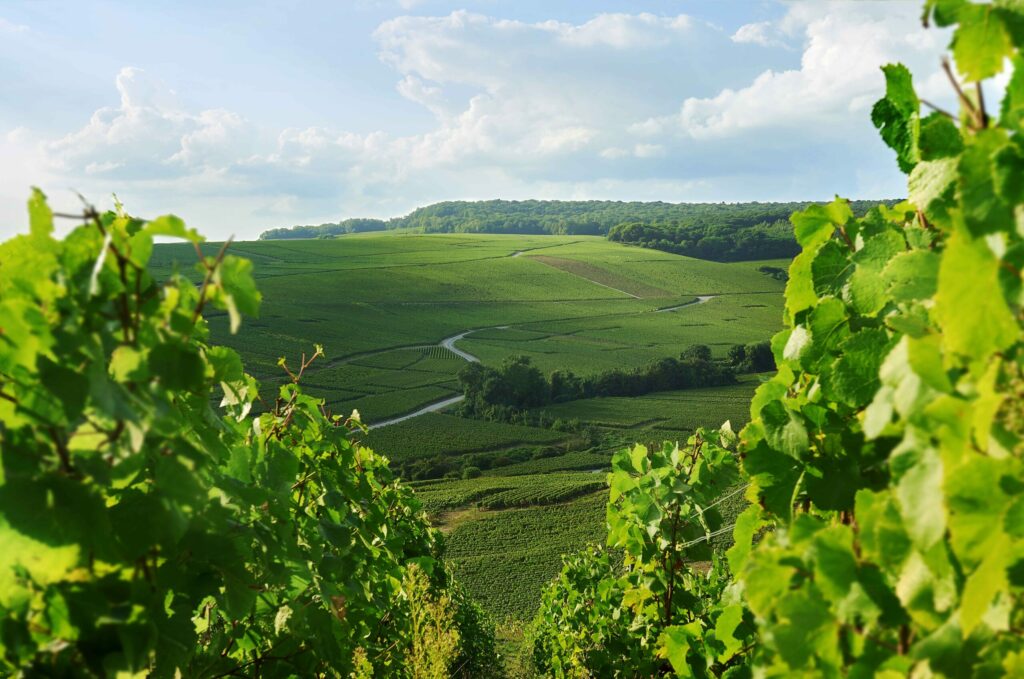 Caring for the land entrusted to us
Supplies come in part from the 75 hectares of the family group's vineyards, 25% of which are Grands Crus. They are harmoniously distributed between the Marne and Aube regions to reflect the diversity of the Champagne terroir.
Prioritizing sustainable viticulture is a matter of course
Since 2015, the Charles Heidsieck vineyard has been certified "Viticulture Durable en Champagne" and "Haute Valeur Environnementale". These commitments are aimed at improving compliance with :
The environment: just as you don't take medication if you're in good health, La Maison uses organic fertilizers if and only if treatments are deemed necessary.
Biodiversity: the company favors a natural solution to keep pest larvae away from the vines, using butterfly mating disruption rather than insecticides.
Soil maintenance: to preserve soil life, since 2005, 80% of the vineyard has been grassed (no chemical weedkillers), with a target of 100% by 2020.
Earning the trust of generations of winemakers
To complete its supplies, the House relies on long-term partnerships with many of the region's winegrowers: solid bonds are formed, sometimes renewed over four generations. This mutual trust helps everyone to progress in the cultivation of the vines. Like time and selectivity, this delicacy enriches quality.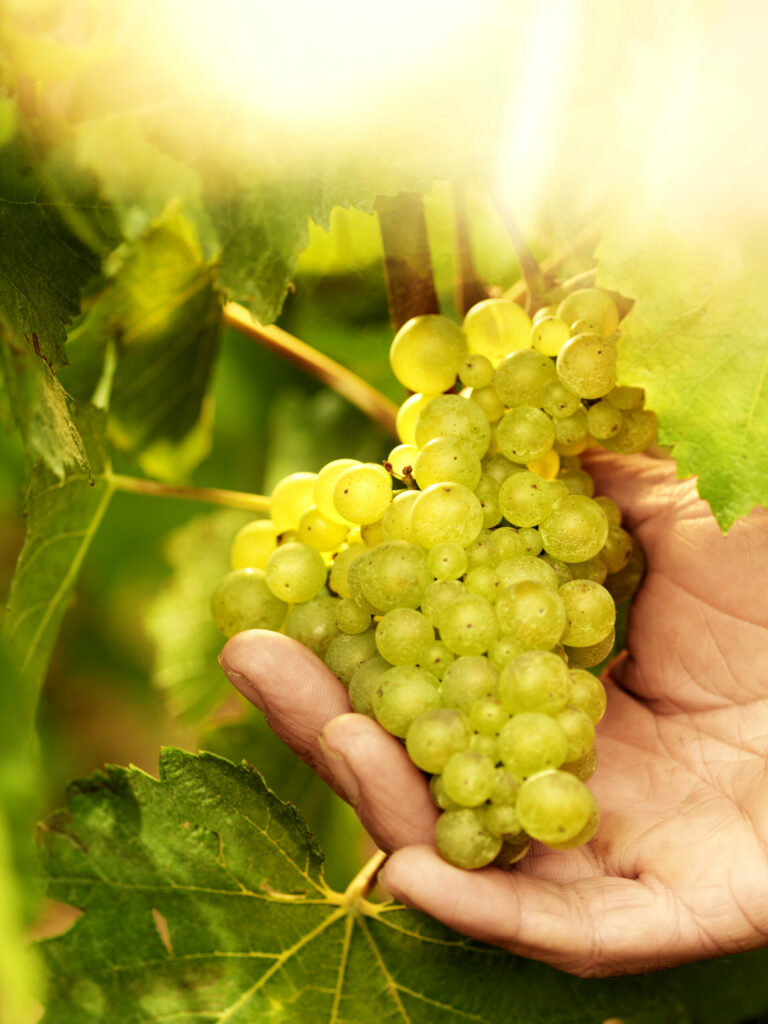 Need help or advice? Here you'll find answers to the most frequently asked questions about Charles Heidsieck Champagnes.