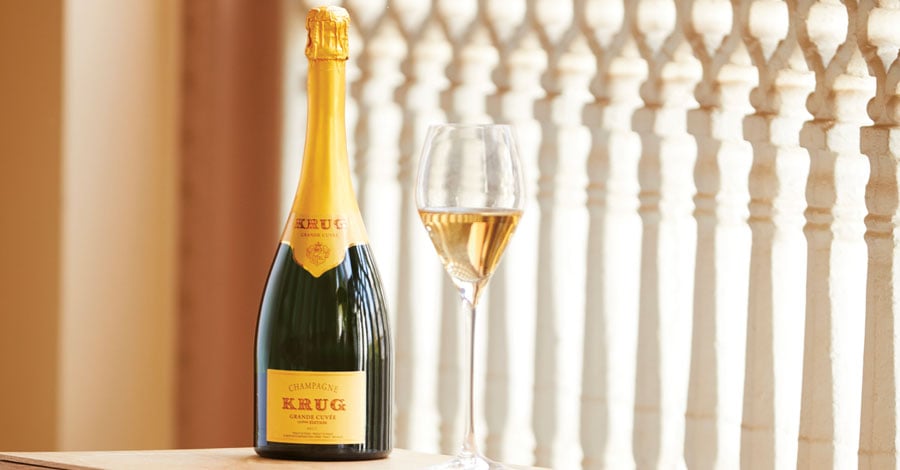 Champagne Krug
A NON-CONFORMIST VISION
Krug has never failed to maintain its reputation as a great Champagne House, producing exclusively prestige cuvées! When the visionary Joseph Krug founded his House in 1843, he decided to go beyond the vintage and transcend the existing limits of blending to create an unexpected and contrasting Champagne of undisputed quality: Krug Grande Cuvée, the first prestige cuvée, recreated each year.
AN UNCOMPROMISING PHILOSOPHY
For six generations, the Krug family has perpetuated its founder's dream of creating the best champagne possible every year, regardless of annual climatic variations.
Do you have a question, need help or advice? On this page you will find answers to the most frequently asked questions.