The Chef of the Restaurant
Les Confidences
at the San Régis Hotel has created a special Valentine's Day menu entitled "Alexandra Dinner" in harmony with the prestigious rosé champagne of the
Laurent Perrier House
:
Glass of Laurent-Perrier Alexandra Rosé 2004
*
Scallop tartar
*
Foie gras and brioche
*
Turbot, salsify and celery millefeuille
*
Mango, coconut and coriander tartlet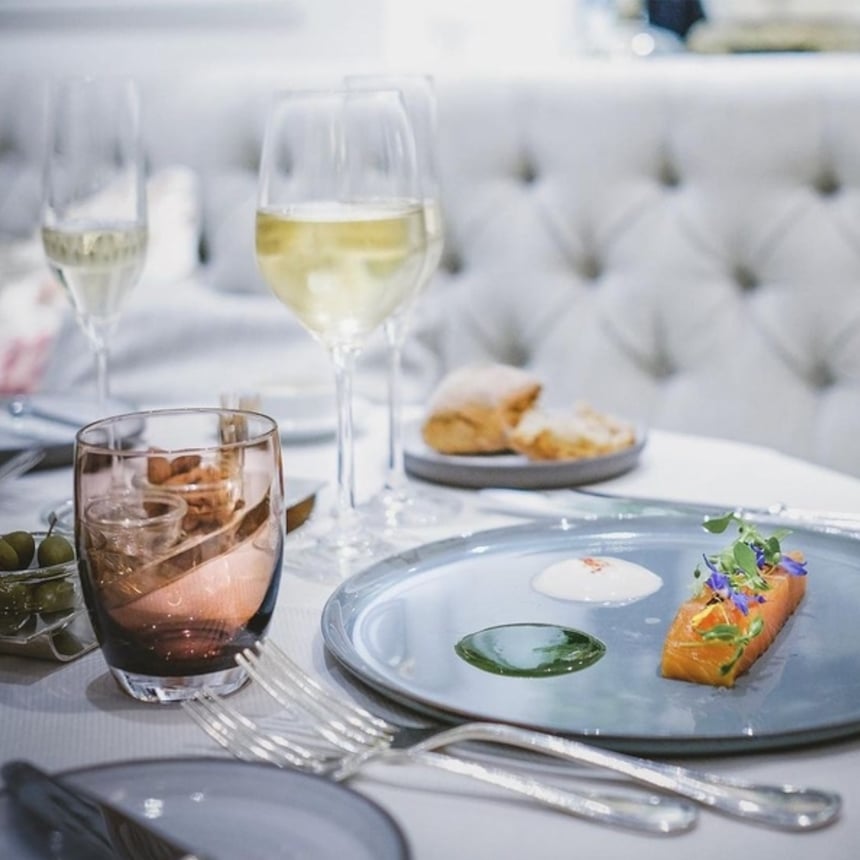 The panache and excellence of Laurent-Perrier House
Created in 1987 by Bernard de Nonancourt for the wedding of his eldest daughter Alexandra,
the Grande Cuvee Alexandra Rosé
is a rare and sought-after Champagne wine that comes from a rigorous selection of the best plots, an exceptional marriage between the Grands Crus of Pinot Noir and Chardonnay.
Unique in its production and exceptional in its noble character, the Grande Cuvée Alexandra Rosé has a multiple personality, drawing its incomparable expression from the vinosity of the great Pinot Noirs of Champagne and the sharp minerality of the best Chardonnays. It reveals both a generous and opulent character.
Price of the menu: 150€ per person
Booking :
by phone at
+33 1 44 95 16 16
Adress : 12 rue Jean Goujon, 75008 Paris
A wonderful place steeped in history
In 1857, the private mansion was built near the Champ-Elysées, a major meeting place for Parisian socialites. This neo-classical building only opened its doors to the public in 1923 when it was bought by Simon André Terrail, owner of the Tour d'Argent. Its renovation in 1985 paid particular attention to restoring the old furniture while adding the necessary modern touch to give each room its own character.
The San Régis has preserved its unique style and intimate, family atmosphere over the years, making it one of the most beautiful hotels in the world.