For 7 years, the Champagne & Sparkling Wine World Championships (CSWWC) has been rewarding the best sparkling wines in the world in a blind tasting. This year, more than 1000 bottles of sparkling wines from 19 different countries were presented to the jury. In Champagne, Ruinart received the highest distinction for its Dom Ruinart Rosé 2004 in magnum, voted "best sparkling wine in the world". Louis Roederer also performed well in several categories.
The Champagne & Sparkling Wine World Championships is the world's largest and most respected international champagne and sparkling wine competition. Launched in 2014 by Tom Stevenson, an internationally renowned writer and trade author, it aims to provide consumers and professionals with the annual guide to the world's best champagnes and sparkling wines.
Its jury is exclusively made of champagne and sparkling wines specialists: Tom Stevenson, founder and chairman of CSWWC, Essi Avellan MW and Dr Tony Jordan. « Essi Avellan, Tony Jordan and I have tasted thousands of Champagnes together under blind, competitive conditions over the years. We respect each other's experience and capability. We each know what to look for. We spend a lot of time searching for elegance and finesse. » – Tom Stevenson
World sparkling wine champion
The Ruinart Champagne house, which recently celebrated its 292th anniversary, continues to impress with the high quality of its wines. Indeed, the Dom Ruinart Rosé 2004 in magnum format has just been crowned best Champagne in the world by the Champagne & Sparkling Wine World Championships.
This rare cuvée is composed of 80% Chardonnay from the Côte des Blancs and 20% Pinots Noirs from the Grand Cru of Aÿ, vinified in red wine.
Produced from the most beautiful plots of land in the Champagne region, it is in magnum format that this cuvée has been praised by the three members of the jury. A large 1.5 litre container, the magnum is indeed the ideal format that allows the wines to age optimally and reveal their most subtle aromas.
Tasted in preview during the 2019 edition, the Dom Ruinart Rosé vintage 2007 had received the title of best luxury rosé champagne to come.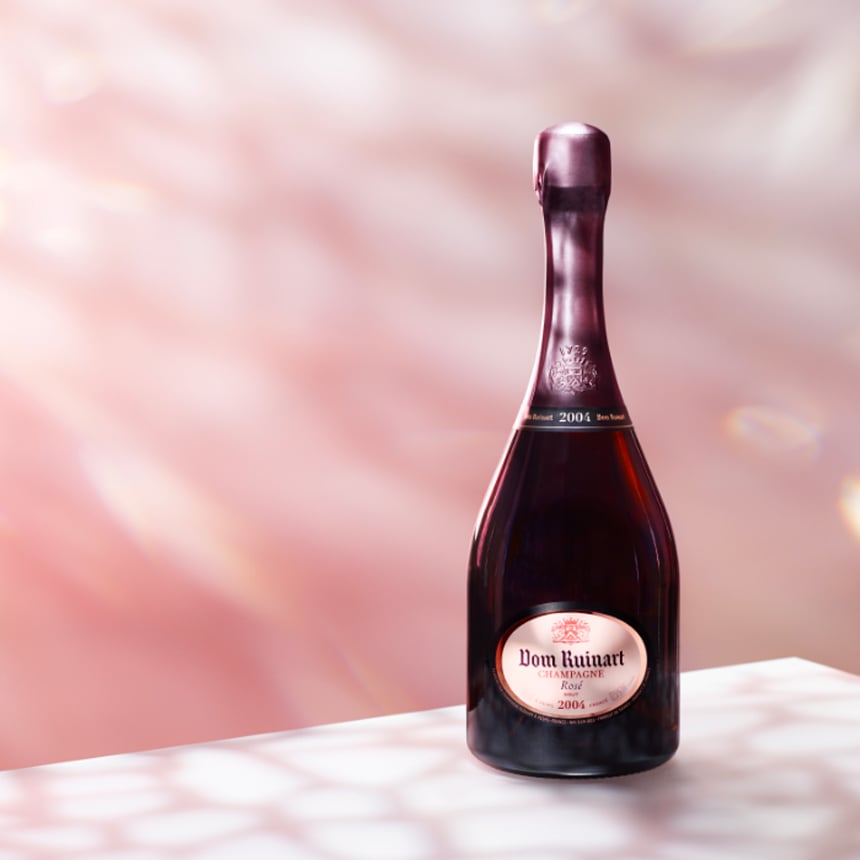 The House of Louis Roederer