The Ruinart Sommelier Challenge took place on May 16th at the Hotel Cheval Blanc Paris. After Julia Scavo (2018), Ann Long (2019) and Seika Hosokawa (2021), Pierre-Alexis Mengualwon the fourth French edition. Second prize went to Marie Wodecki (Hôtel de Crillon), while Pierre Poulain (Caves Legrand) took third place.
15 sommeliers from all over France met for a day of discussion and sharing led by Louise Bryden, oenologist at Ruinart, on on the theme of "the impact of cork printing on champagne", on the occasion of the release of the new Dom Ruinart Blanc de Blancs 2010from now drawn under cork.
The day started with a blind tasting of 4 still wines to judge the candidates. During this 40-minute test, they had to describe precisely four great Chardonnays (two Burgundies and two wines from the New World), draw conclusions from them, as close as possible to their identification, but also make suggestions for pairing and serving temperature.
This year, the jury was composed of : Louise Bryden (oenologist, Maison Ruinart), Florent Martin (Best Sommelier of France, 2021), Gabrielle Vizzavona (Lecturer, WSET 4), and Seika Hosokawa (Ruinart Sommelier Challenge 2021 winner).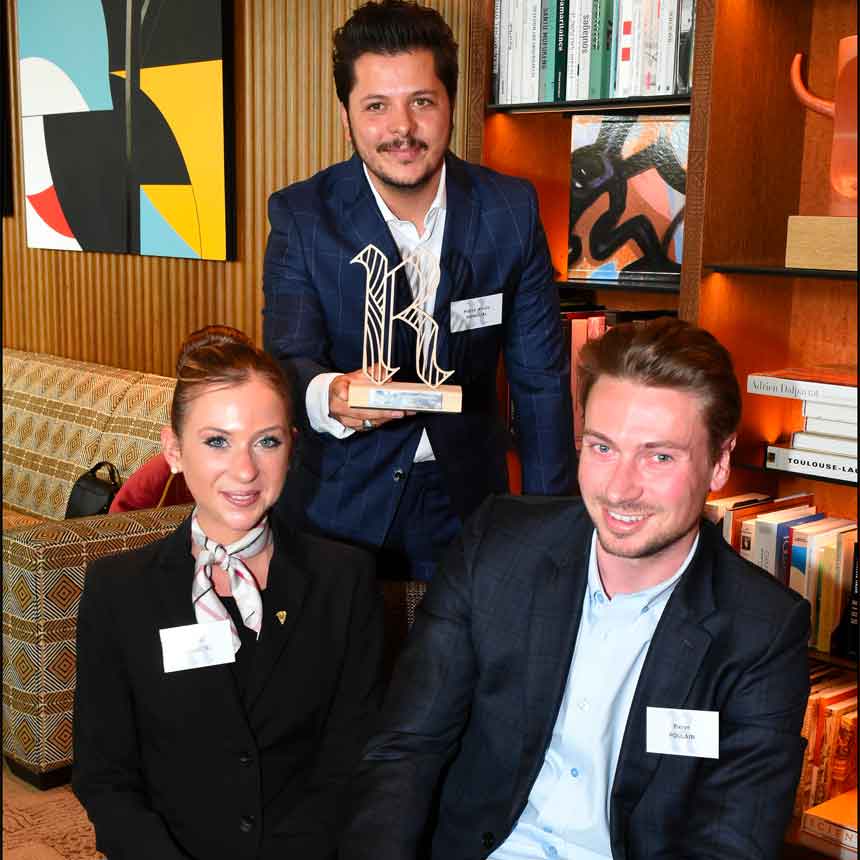 Awarded Best Sommelier of Bordeaux in 2021, Pierre-Alexis trained on wine during his first experiences in the restaurant industry.
After having passed the 4 levels of the WSET, the CMS, and an experience in luxury gastronomy in Courchevel, he joined the Gérard Bertrand Group as Executive Chef Sommelier.
PODIUM :
Pierre-Alexis Mengual | Sommelier of Gerard Bertrand group
Marie Wodecki | apprentice sommelier at Hôtel de Crillon
Pierre Poulain | Sommelier at Caves Legrand
Ruinart Sommelier Challenge
Created in 2010 in the United States and now organised in 15 countries, the Ruinart Sommelier Challenge is a program that aims to unite talented sommeliers with values of excellence who wish to continue their training in wine and wine making. The winners of each national edition take part in a unique four-day training trip to discover the Champagne region.