Initiate yourself to the art of tasting with Maison Ruinart in order to appreciate all the qualities of champagne!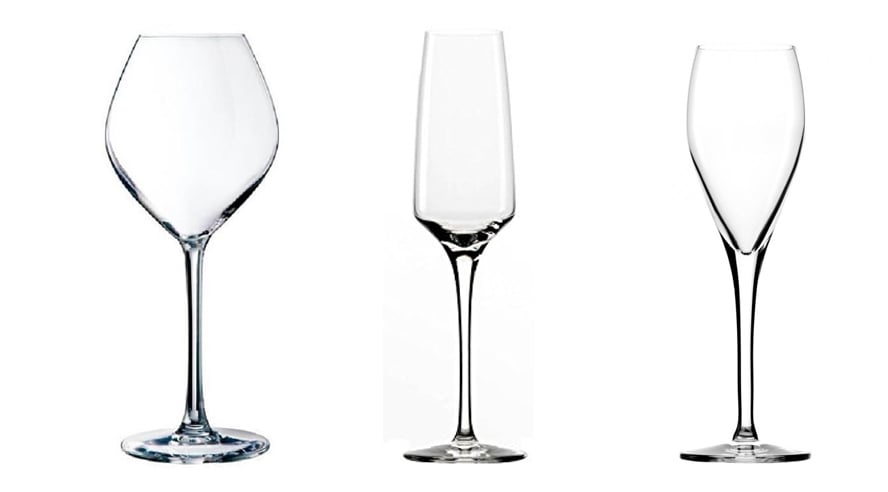 The cup is rounded, flared and has a short stem: it is compared to a water lily.
On the other hand, the flute is thin, narrow and long: it is a tulip.
The former, with its large surface area in contact with the air, quickly reduces the champagne effervescence. It was very popular a hundred years ago. At the time, it was indeed fashionable to taste Ruinart champagne without bubbles.
The flute allows the champagne to keep its vivacity and its bouquet. It existed long before, but it was around 1930 that it replaced its cousin. Since then, the flute has reigned, even if it is still customary today to call it a "coupe" when ordering champagne.
Like a wine, great champagnes, especially vintage champagnes or prestige cuvées, which have benefited from long ageing in cellars, "need space" to express all their qualities. This is why Ruinart champagnes will be particularly appreciated in a wine glass whose shape perfectly displays the aromas.