For the 47th edition of the American Film Festival, the Barrière Deauville Resort is rolling out the red carpet for the biggest stars of the 7th art, from 3 to 12 September. The Louis Roederer Foundation is once again a partner of this 2021 edition, placed under the sign of elegance, chaired by Charlotte Gainsbourg.
Co-founded by Lucien Barrière in 1975, the Deauville American Film Festival is celebrating its 47th edition. This new vintage will be different, as the current health crisis is impacting the movie industry in its productions and broadcasts. Nevertheless, American personalities, glamour and seventh art will be honoured, and the public will have the pleasure of seeing films in theatres once again.
70 American films will be presented during these ten days. After Catherine Deneuve in 2019 and Vanessa Paradis in 2020, Charlotte Gainsbourg will chair the Festival jury this year. The actress and singer will have the task of deciding between the 13 feature films in competition. She will be surrounded by the prestigious members of the jury: Denis Podalydès, Fatou N'Diaye, Bertrand Bonello, Delphine de Vigan, Garance Marillier, SebastiAn, Marcia Romano and Mickaël Hers.
Among the many American stars, Johnny Depp and Oliver Stone will be among the big names present at Deauville this year. Johnny Depp is expected on Sunday to present City of Lies by Brad Furman. Oliver Stone will come to promote the documentary The JFK Investigation.
Michael Shannon, who starred in Take Shelter, Bug, Man of Steel and Rebellious Wedding, will receive the Deauville Talent Award for his lifetime achievement.
The French stars will also be present: Claude Lelouch, Gérard Darmon, Laurent Lafitte, Yvan Attal, Kev Adams, Valeria Bruni-Tedeschi, Pio Marmaï, Ana Girardot, Laure Calamy, Jane Birkin or Benjamin Lavernhe will have to step on the red carpet in Deauville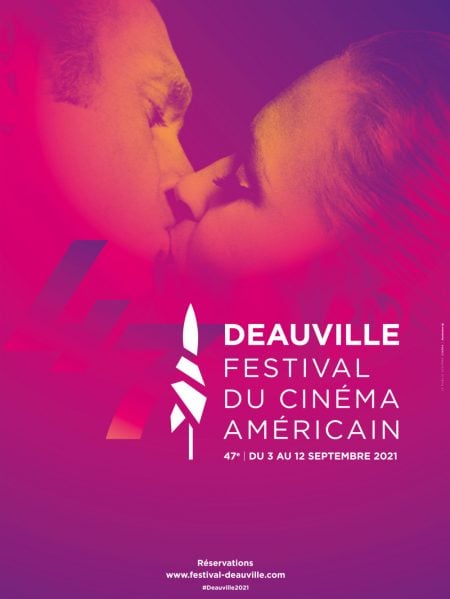 Louis Roederer Foundation Revelation Award

For six years, Maison Louis Roederer has been an Official Partner of the Deauville American Film Festival. Since 2018, it has also strengthened its support by associating its Foundation with the Revelation Award. The Louis Roederer Foundation Revelation Award rewards an original work and reveals a promising author. The actress Clémence Poésy will chair this year's jury for the Revelation, surrounded by the members of her jury: Céleste Brunnquell, India Hair, Lomepal and Kacey Mottet Klein.