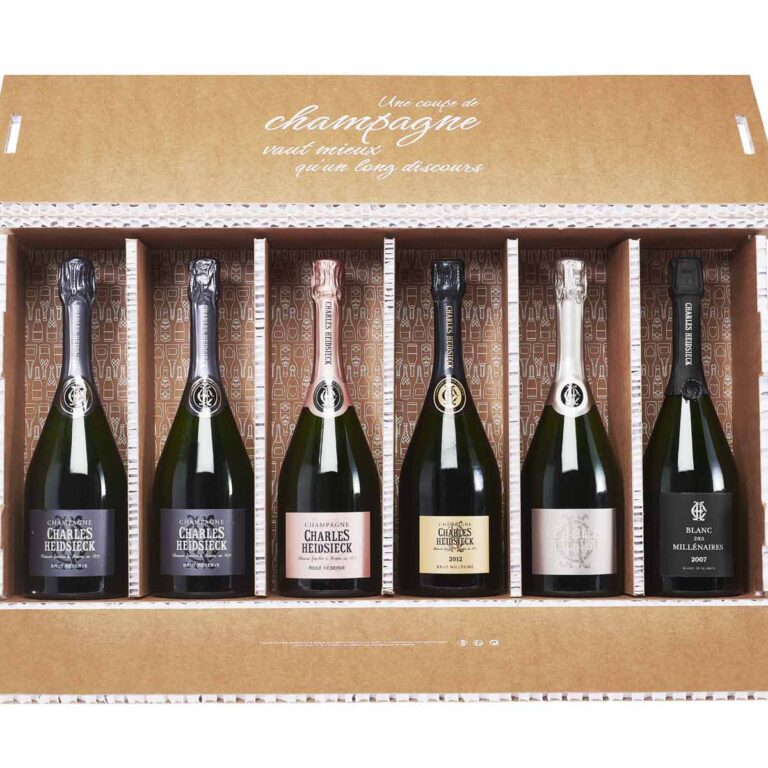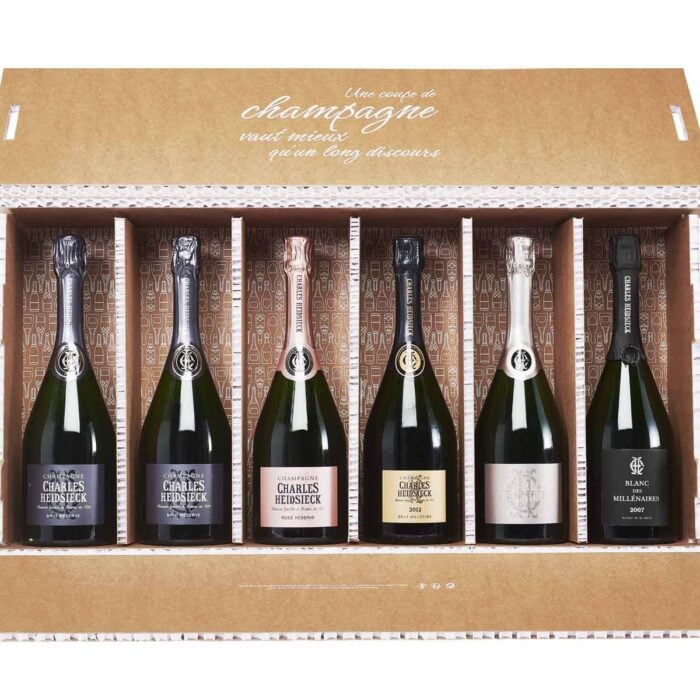 Champagne CHARLES HEIDSIECK

Charles Heidsieck Family Box Set

Bottle (0.75L) | Box
En stock.

In 24/48 hours
Conservation optimale : hygrométrie contrôlée 24/24h
Emballage anti-casse soigné
Option message cadeau personnalisé
For which moment ?
As a gift, For a dinner, For a special occasion or an event
Charles Heidsieck Family Box Set
This Charles Heidsieck Family Box contains 6 bottles (6 x 0,75 liter) of the essential vintages of the Champagne House:
Charles Heidsieck Brut Réserve (x2), the quintessence of the Charles Heidsieck Brut Réserve style which reveals itself in complexity, precision, generosity and depth.
Charles Heidsieck Rosé Réserve, a champagne of high precision, fleshy and greedy, delicate and precise.
Charles Heidsieck Brut Vintage, a champagne made for ageing, full of minerality, complexity and grandeur.
Charles Heidsieck Blanc de Blancs, a 100% Chardonnay champagne with an elegant tension that brings together two opposites: tension and freshness.
Charles Heidsieck Blanc des Millénaires Vintage, a marriage of great Chardonnays and a rigorous elaboration, the Blanc des Millénaires is part of a long temporality, the one that reveals itself slowly and marks the memories.
*Non contractual photo. The vintages offered in the boxes may vary according to the stocks available at the date of the order.
Technical sheet
Characteristics : The pleasure of giving and receiving.

Elegant, reusable and recyclable boxes, tailor-made customisation, with personalised messages, small attentions and surprises, to provide you with an ideal champagne experience.

Refinement goes hand-in-hand with ecology.

We care about design, but not only. We also care about sustainable development and environmental awareness.

We design and manufacture our boxes with the greatest care in France, in a biodegradable material (100% cellulose). We have carefully selected FSC and PFSC certified paper manufacturers. These environmental labels guarantee that the wood is produced in accordance with sustainable forest management processes, an essential criterion in an ecological approach. The inks used are water-based and comply with the REACH legislation in force.

Kraft, a strong material identity for eco-responsible boxes.

Why this choice? The word "kraft" means "strength", which reflects one of the main advantages of kraft paper: its robustness. An ideal quality to protect the precious bottles of Champagne. Made from wood, kraft paper has the advantage of being a 100% natural, biodegradable and 100% renewable material. It also requires few resources for its manufacture. Once recycled, kraft is used to produce more rolls of pulp. (Making recycled paper requires 6 times less water and 20 times less wood than making new paper).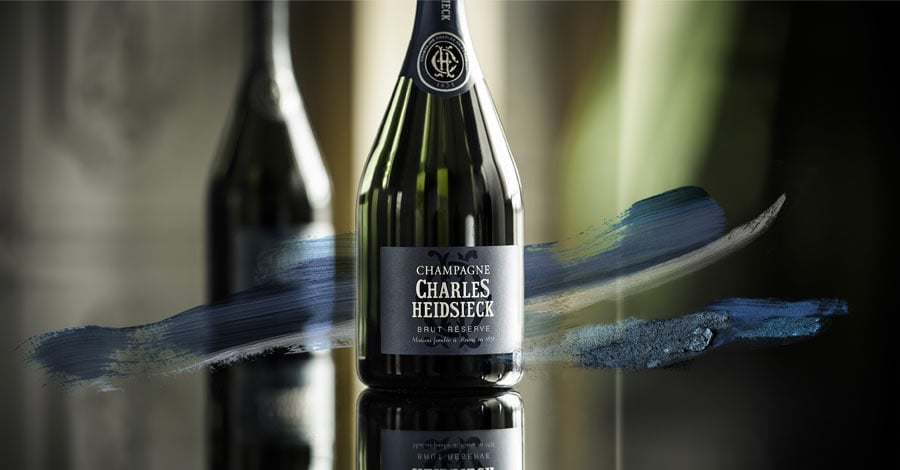 CHARLES HEIDSIECK
THE CHARLES SIGNATURE
Charles Heidsieck champagne owes its unique character to its 40% reserve wines and a minimum of three years maturation in large and rare chalk cellars. These choices have made it one of the most awarded champagnes in the world. Like his wine, Charles not only had style, but also deepness and a lot of character.
Voir tous les produits Champagne CHARLES HEIDSIECK