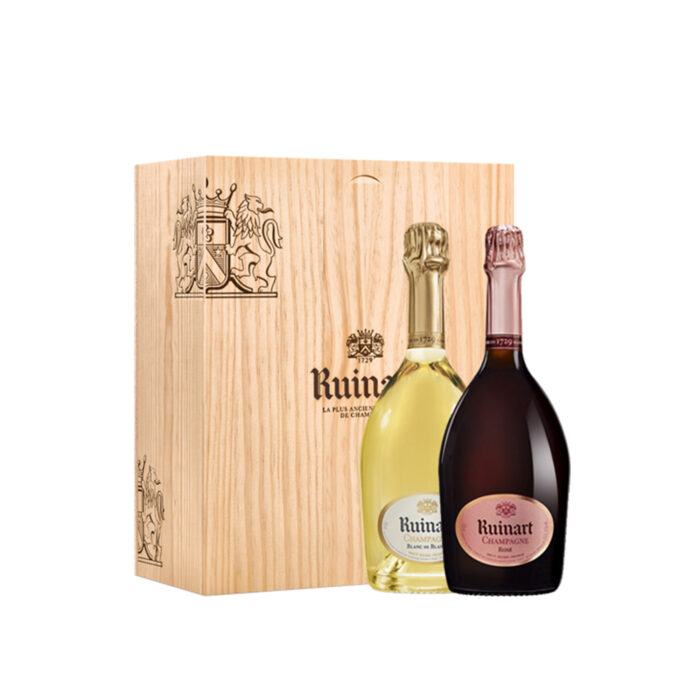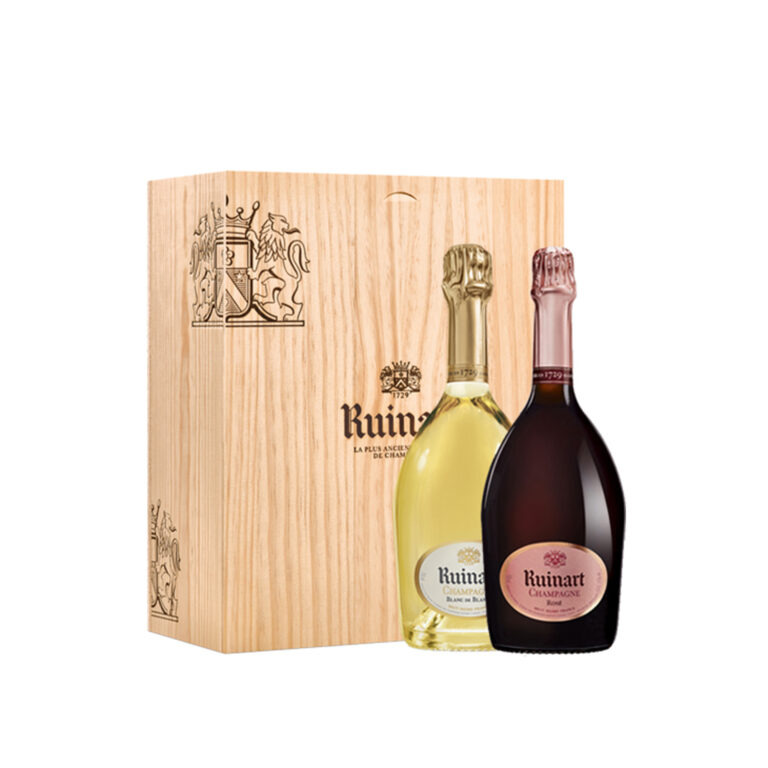 Ruinart

Ruinart Duo Box 2 Bottles Blanc de Blancs and Rosé

Bottle (0.75L) | Wooden Case
The Ruinart Duo Box 2 Bottles contains 1 Ruinart Blanc de Blancs bottle and 1 Ruinart Rosé bottle. The perfect gift suitable for all occasions.
Out of stock
Je souhaite être informé(e) lorsque le produit sera à nouveau disponible.
Frais de livraison offerts dès 500€ d'achat
Emballage anti-casse soigné
Confiez-nous votre message personnalisé lors de la confirmation de commande
For which moment ?
As a gift, For a dinner, For a special occasion or an event
Ruinart Duo Box 2 Bottles Blanc de Blancs and Rosé
Entering the Ruinart universe means discovering the key principles of this great Champagne House: a constant requirement, a pure and refined spirit, the luminous dominance of Chardonnay and a unique bottle, characteristic of Ruinart champagnes.
The Duo box is the opportunity to discover 2 essential champagnes of the Ruinart House:
Ruinart Blanc de Blancs, the emblem of Ruinart taste. A very beautiful Blanc de Blancs, pure, clean and precise.
Ruinart Rosé, the gourmet expression of the Ruinart taste.
For yourself or as a gift, this elegant wooden box is suitable for all occasions.
Tasting Notes
The first nose is fine, fresh and fruity, with notes of white fruits (pear, reinette apple), apricot as well as hazelnut and fresh almond. Some floral and spicy notes add an extra layer of complexity. The second nose reveals a beautiful olfactory intensity, on a more brioche and biscuity background.