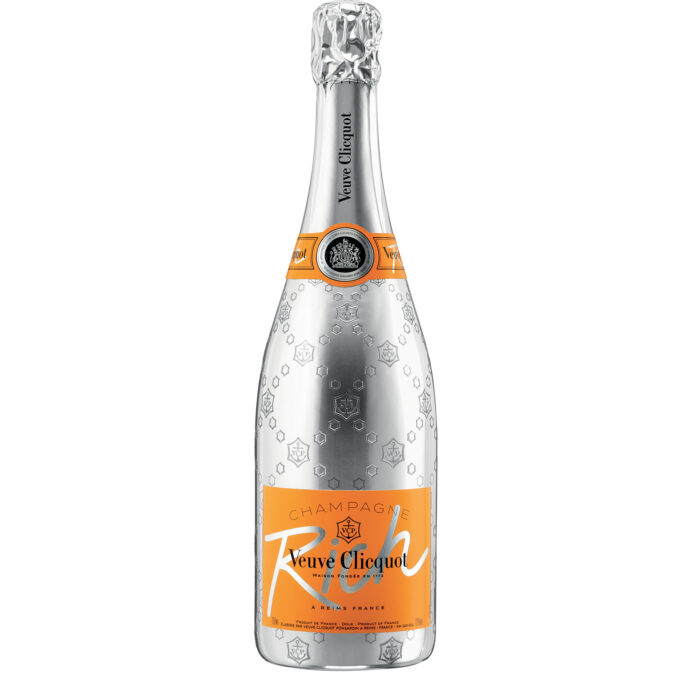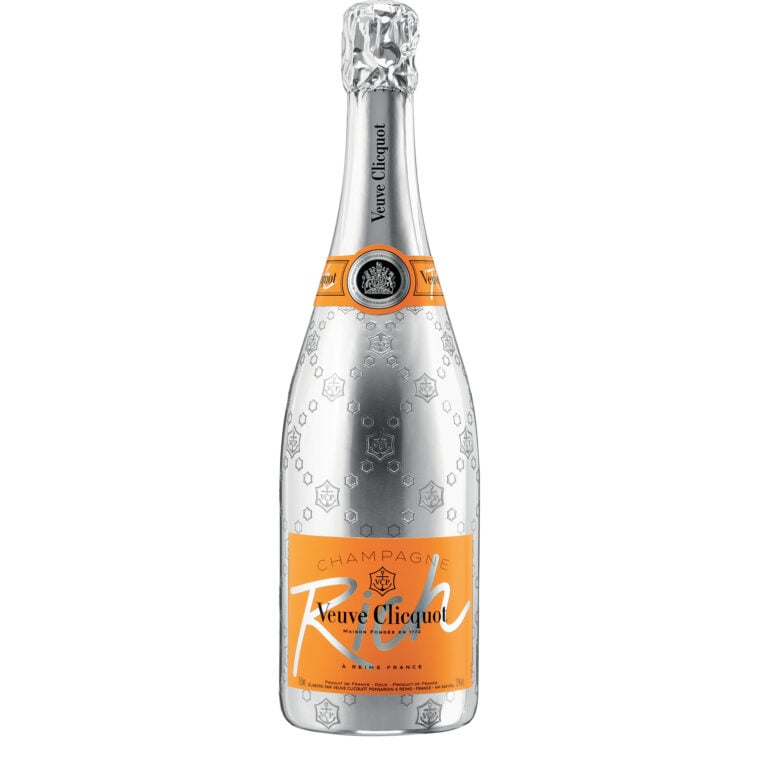 Champagne VEUVE CLICQUOT

Rich

Magnum (1.5L) | Naked Bottle
Veuve Clicquot Rich Magnum is designed to invite champagne lovers to personalise their champagne and discover new taste experiences.
Available on backorder
Je souhaite être informé(e) lorsque le produit sera à nouveau disponible.
Frais de livraison Standard 24-48H inclus dans le prix des coffrets
Emballage anti-casse soigné
Confiez-nous votre message personnalisé lors de la confirmation de commande
For which moment ?
For a cocktail or business event, For an aperitif or a party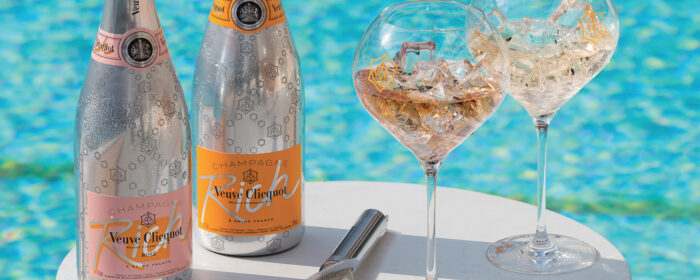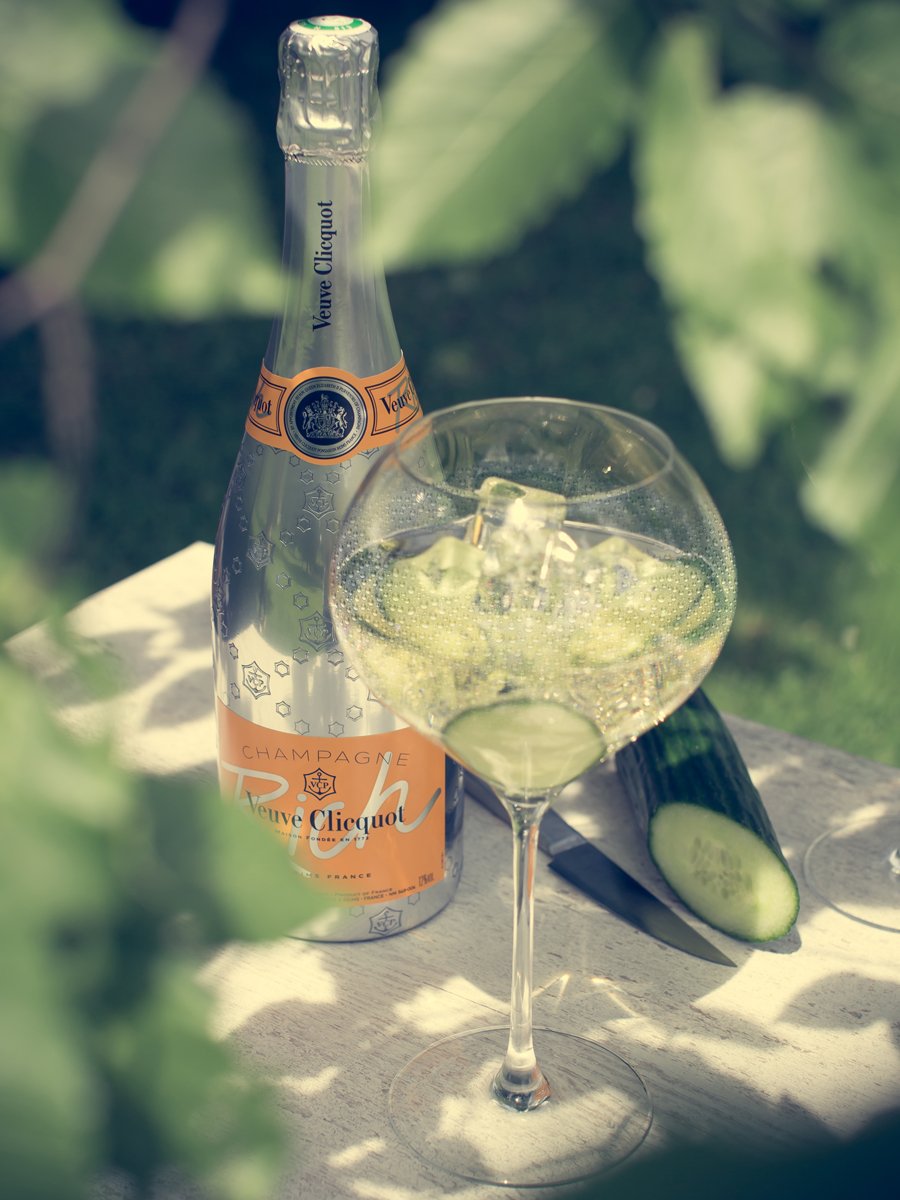 Rich
Inspired by the evolution of consumer expectations, the Veuve Clicquot Champagne House, guided by the Cellar Master, has worked with professional mixologists, sharing their know-how, to create new Champagne wines: "Sugar in Champagne is like spices in a recipe, used correctly, it can reveal specific aromas and play with the flavours," explains the Cellar Master.
A new Ritual : Clicquology ! The Veuve Clicquot Rich collection has been specially created to be associated with a selection of ingredients that will reveal the mixologist in each of us.
Thanks to its specific blend, the Veuve Clicquot Rich collection allows everyone to express their multiple facets and create their own taste experience. The striking notes of this wine are thus enhanced by carefully selected ingredients, each of which reveals a unique flavour: ginger, pineapple, lime and tea for Veuve Clicquot Rich Rosé, all on the rocks.
Following the bold spirit of Veuve Clicquot, the packaging of Veuve Clicquot Rich Rosé goes beyond all conventions. It is a bottle wrapped in a silver film and stamped with Veuve Clicquot comets, shining in the sun and glittering at night.
The Magnum format is a large 1.5 litres bottle, which represents 2 bottles of champagne or 12 glasses. This large format is ideal for your receptions and special occasions.
Tasting Notes
With the Veuve Clicquot Rich collection, red fruit is taken to a new level. The Pinot Noir, the House's signature, is given a new versatility thanks to a higher dosage, while a greater presence of Pinot Meunier favours fresh and gourmet notes, balanced by a creamy finish common to all Veuve Clicquot expressions.

Technical sheet
Blend : 45% Pinot Noir, 40% Meunier, 15% Chardonnay.
Characteristics : Clicquology: the Rich perfect serve
1 - Place ice cubes in a large wine glass,
2 - Add one of the recommended ingredients,
3 - As a final touch, pour Veuve Clicquot Rich Rosé very cold.
Clicquology: the ideal ingredients The versatility of Veuve Clicquot Rich Rosé allows it to be combined with different ingredients to create three distinct experiences Fruity experience (Lime, Pineapple) - Freshness experience (Ginger) - Elegance experience (Tea).
CharacteristicsNon Vintage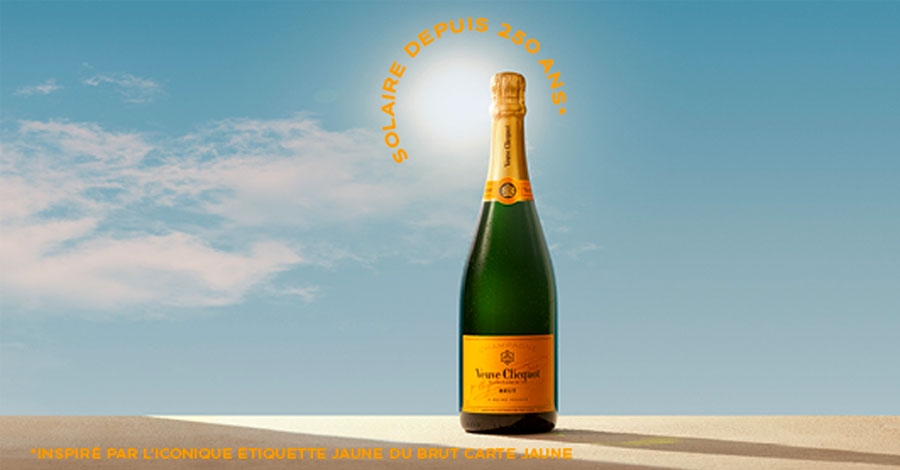 VEUVE CLICQUOT
THE PRESTIGE OF A GREAT CHAMPAGNE LADY
In France and abroad, the House of Veuve Clicquot-Ponsardin has embodied modernity, audacity and above all unparalleled quality for decades. With its clear, crisp and highly limpid Champagne, the Veuve Clicquot-Ponsardin brand remains a prestigious symbol throughout the world.
Voir tous les produits Champagne VEUVE CLICQUOT