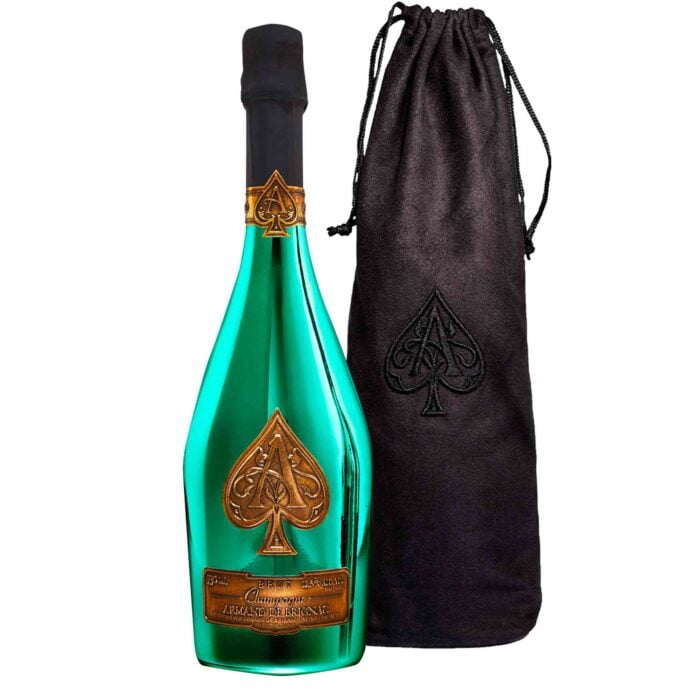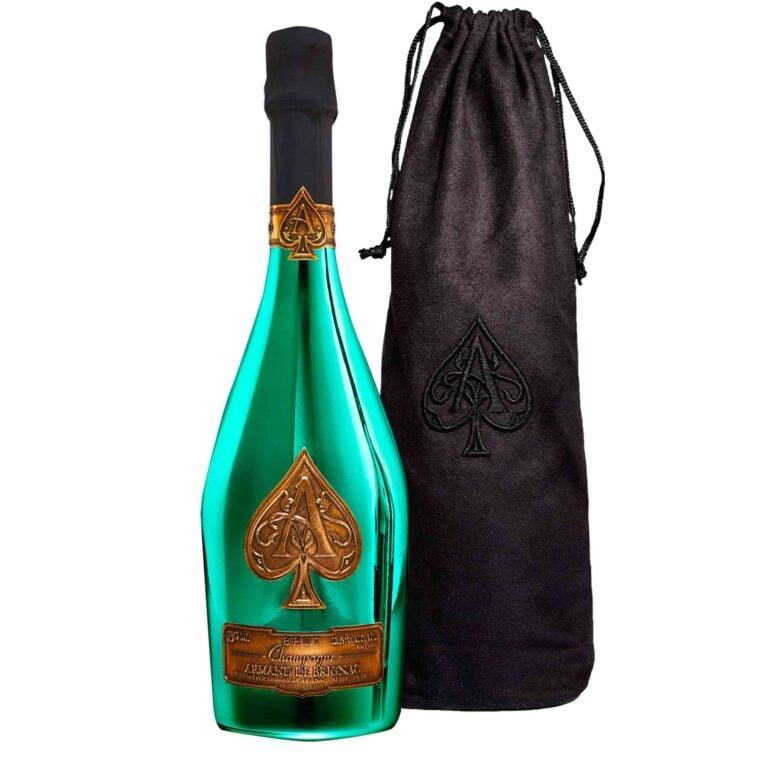 Champagne Armand de Brignac

Brut Green Limited Edition

Bottle (0.75L) | Pouch
The Armand de Brignac Brut Green Limited Edition with pouch celebrates The Masters (Masters Golf Tournament) of Augusta, one of the four international tournaments that make up the Grand Slam of men's professional golf. The green colour of the bottle recalls the colour of the jacket awarded each year since 1949 to the winner of this iconic tournament.
This elegantly styled and vibrant Brut Champagne is the perfect champagne to enjoy at the end of a successful day of golf.
En stock.

From 5 to 10 days
Frais de livraison Standard 24-48H inclus dans le prix des coffrets
Emballage anti-casse soigné
Confiez-nous votre message personnalisé lors de la confirmation de commande
For which moment ?
As a gift, For a dinner, For a special occasion or an event, For an aperitif or a party, To pair with fish/seafood dinner
Brut Green Limited Edition
A modern-day luxury champagne, its opaque bottle is covered with a layer of metal with green reflections, like the jacket given to the winners of the Masters, and adorned with a French pewter label, meticulously applied by hand, featuring the "Ace of Spades", the emblematic icon of the Armand de Brignac brand.
Presented in a satin fabric pouch, this exceptional champagne is ideal for all your special occasions and gifts.
Tasting Notes
The robe is a beautiful golden colour.
Aromas of stone fruit and berries combine with pastry, orange blossom and citrus notes.
Generous on the palate, it offers notes of exotic fruits, vanilla and a hint of citrus. The texture is soft and creamy on the palate, with a hint of toasty notes from Armand de Brignac's unique dosage and a year's ageing in French oak barrels.
Food pairings
Ideal as an aperitif, the Armand de Brignac Brut Green Limited Edition is also an excellent pairing with freshly shucked oysters, roast chicken or freshwater fish.
Technical sheet
Blend : 40% Pinot Noir, 40% Chardonnay et 20% Meunier.
Vinification : The Armand de Brignac Brut Green Limited Edition is a multi-vintages champagne (trio of vintages).
Ageing potential : Perfect for drinking now, but for those who have the patience and passion for champagnes with a more sophisticated character, this cuvée can be kept in the cellar for many years to come.
CharacteristicsMulti Vintage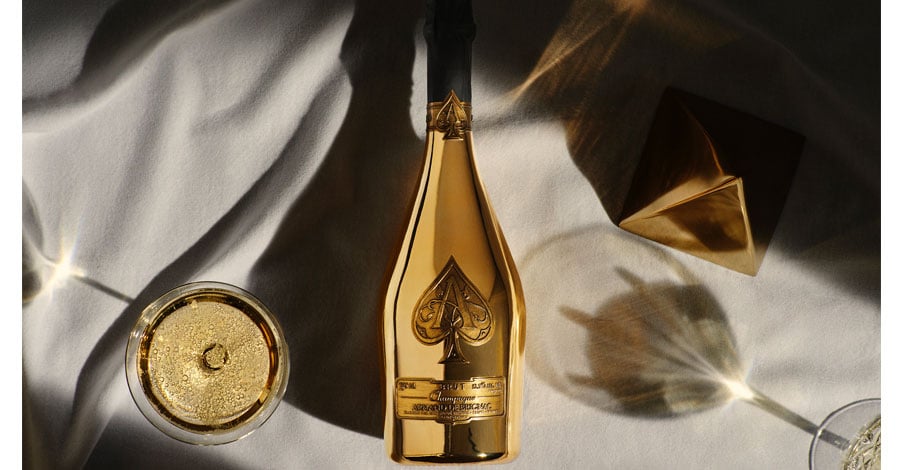 Champagne Armand de Brignac
THE QUEST FOR EXCELLENCE
Selectiveness and meticulous care for detail are the hallmarks of Armand de Brignac champagnes. Aged for a year in French oak barrels, these prestigious cuvées benefit from this special vinification that gives them a subtle complexity.
Voir tous les produits Champagne Champagne Armand de Brignac