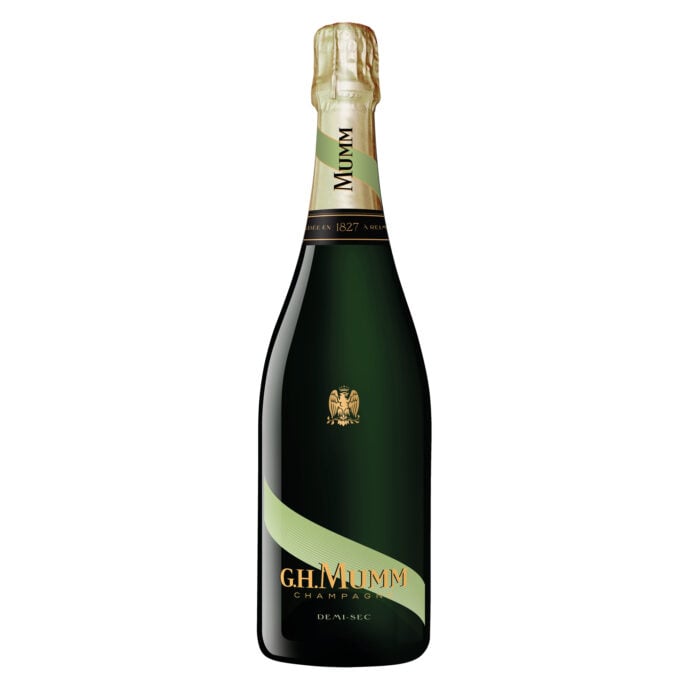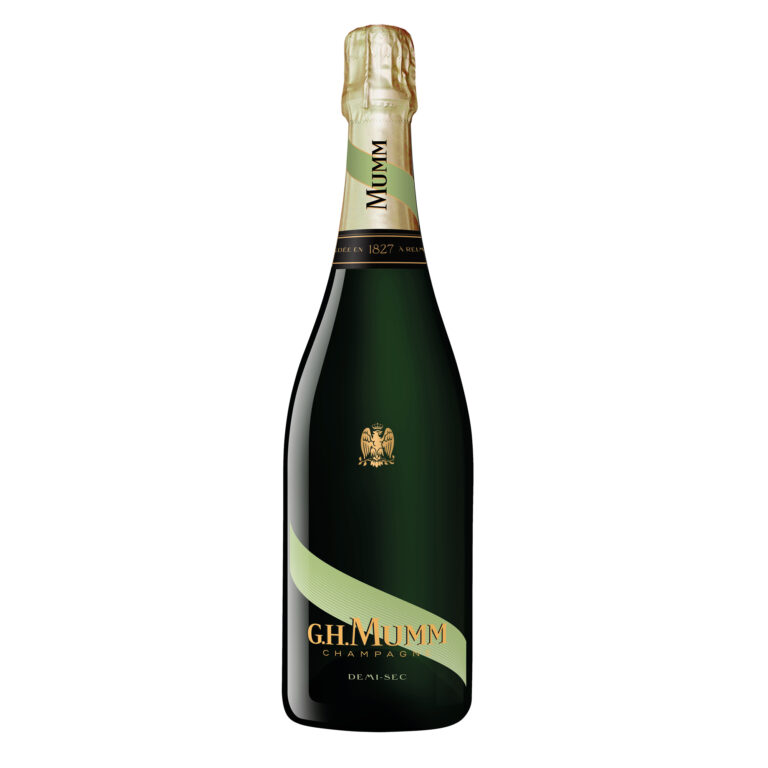 Mumm

Demi-Sec

Bottle (0.75L) | Naked Bottle
Mumm Half-Dry Bottle is a gourmet wine. "A specific blend gives this champagne balance, roundness and generosity, while preserving its freshness. Laurent Fresnet, Cellar Master of the House of Mumm
Out of stock
Je souhaite être informé(e) lorsque le produit sera à nouveau disponible.
Frais de livraison offerts dès 500€ d'achat
Emballage anti-casse soigné
Confiez-nous votre message personnalisé lors de la confirmation de commande
For which moment ?
As a gift, For a dinner, For a special occasion or an event
Demi-Sec
A gourmet wine, Mumm Demi-Sec champagne is ideal with desserts, as well as with sweet and sour dishes, or even with blue-veined cheeses.
Stemming from the oldest Champagne tradition, the Demi-Sec corresponds to the taste of 19th century consumers, fond of a very sweet wine, sometimes exceeding 150 grams per litre… Revised to suit the contemporary taste, Mumm Demi-Sec is the gourmet signature of the House: a cuvée which, in the great Champagne tradition, perpetuates the tradition of dessert champagnes.
Tasting Notes
A deep golden yellow colour with amber tints, where the numerous and lively bubbles form an intense string.

On the nose, aromas of peach and pear cooked in marmalade, nougat, fruit paste, punctuated by honey and gingerbread, evolve towards notes of dried fruit, while retaining a certain vivacity.
Very round, unctuous and sweet - with a touch of honey candy - Mumm Demi-Sec combines this sweetness with a certain freshness on the finish. With a few years' ageing in the cellar, its dried fruit notes become more pronounced.
Food pairings
Mumm Demi-Sec is a wine for gourmets and goes well with desserts: fruit salad, sabayon of yellow fruit with champagne, tarte Tatin, apricot crumble or caramelised peaches... Similarly, its roundness and fruitiness accompany sweet and savoury dishes - such as foie gras with figs - as well as blue-veined cheeses.
Ideal serving temperature : Best served between 6 and 8°C as an aperitif, and with a starter between 9 and 12°C
Technical sheet
Blend : Mumm Demi-Sec is composed mainly of Meunier (60%), an aromatic grape variety, appreciated for its intense fruitiness. It is completed by a subtle blend of Pinot Noir (30%) and Chardonnay (10%) - which gives it its depth - as well as reserve wines. These are chosen from among the most mature wines, with a majority of Pinot Noir and Meunier, for their honeyed flavours.
Vinification : The high dosage of 40 grams per litre brings together ripe fruit and sugar. Before a fifteen month ageing period in the cellars makes it a rich, subtle and elegant champagne, sought after for its fruitiness, its roundness and its generosity.
Characteristics : Non Vintage