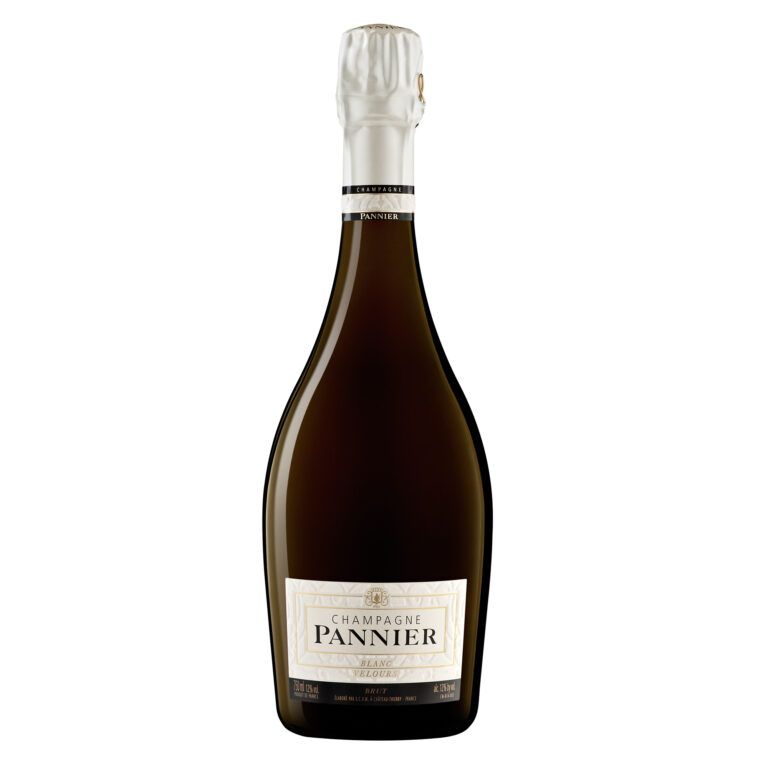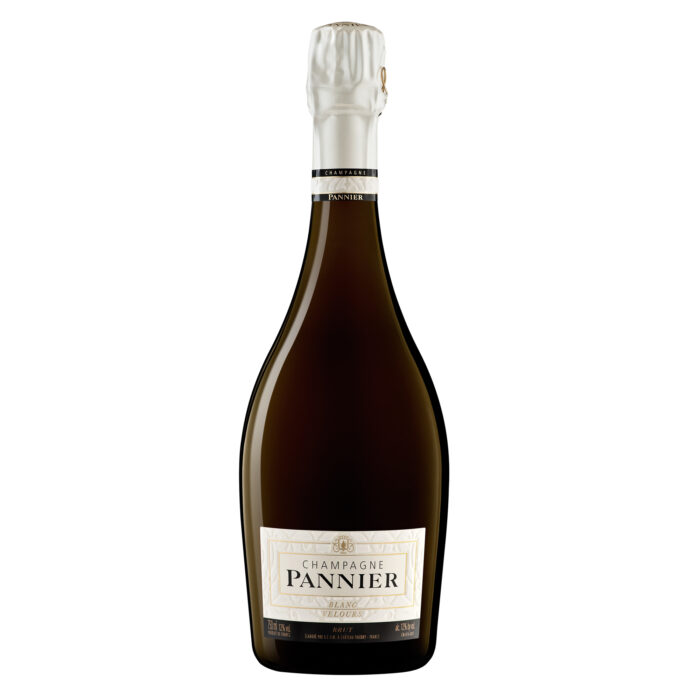 Champagne PANNIER

Blanc Velours

Bottle (0.75L) | Naked Bottle
Pannier Blanc Velours is an exceptional cuvée that engages all the senses. The choice of terroirs and the maturity of Pannier Blanc Velours make it a champagne full of elegance.
En stock.

From 5 to 10 days
Conservation optimale : hygrométrie contrôlée 24/24h
Emballage anti-casse soigné
Option message cadeau personnalisé
For which moment ?
To pair with fish/seafood dinner
Blanc Velours
Blanc Velours Pannier is made from Chardonnays and Pinots Noirs from villages classified as Grand Crus, with a touch of Meunier added to the blend. The meticulous selection of exceptionally ripe Chardonnay grapes is the signature of this rare cuvée, whose slow ageing in cellars and careful dosage make it an exceptional cuvée that appeals to all the senses.
Tasting Notes
The majority of Chardonnays give the "Blanc Velours" a pale golden hue, delicately underlined by pastel green reflections, and dressed in fine bubbles with a slow and fragile rise.
On the nose, discreet notes of white flowers, white fruits and fresh hazelnuts underline in finesse the airy and subtle nose.
Its freshness is underlined by the presence of the Pinots on the palate, delicately fleshy and full of tenderness. The balance of this champagne is the result of the harmony between the refined freshness of the Chardonnay, which predominates, and the fullness of the Pinot Noir at its optimum maturity. A wine of pleasure and balance, voluptuous in its youth and elegance, this cuvée with its delicate substance offers a tender, almost creamy finish.
Food pairings
Curiosity and greed will dictate this silky wine to be paired with a delicate flesh companion : snacked scallops with truffle shavings, an espuma of fresh hazelnuts, a plancha of shellfish flesh with lime zest... Enjoy your meal!
Ideal serving temperature : Serve between 7 and 9 °C.
Technical sheet
Blend : 72% Chardonnay, 20% Pinot Noir, 8% Meunier
Vinification : Minimum ageing of 5 years.
Characteristics : Keep the bottle lying down, away from light and at a constant temperature of 12° to 14°C.
CharacteristicsNon Vintage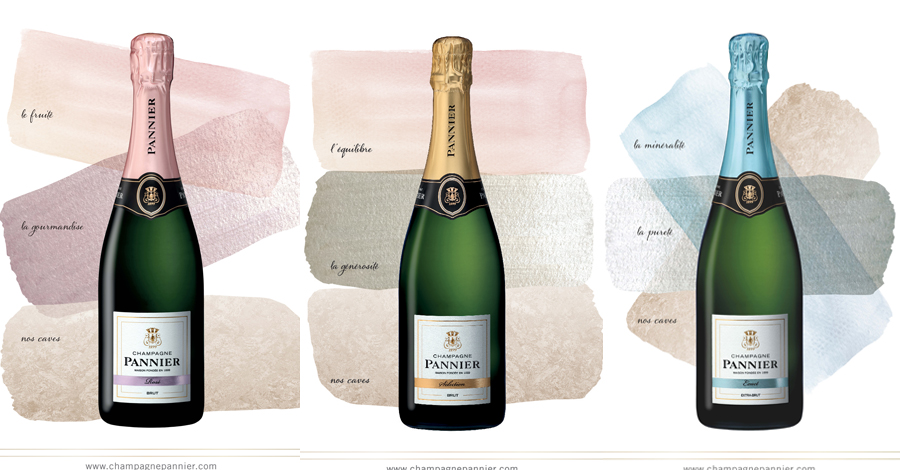 PANNIER
SEDUCTION THROUGH POWER
The Pannier style is first and foremost a philosophy born of a know-how which is expressed around the quest for a holy trinity: power, vinosity and elegance. Pannier produces a collection of gourmet champagnes for every occasion.
Voir tous les produits Champagne PANNIER