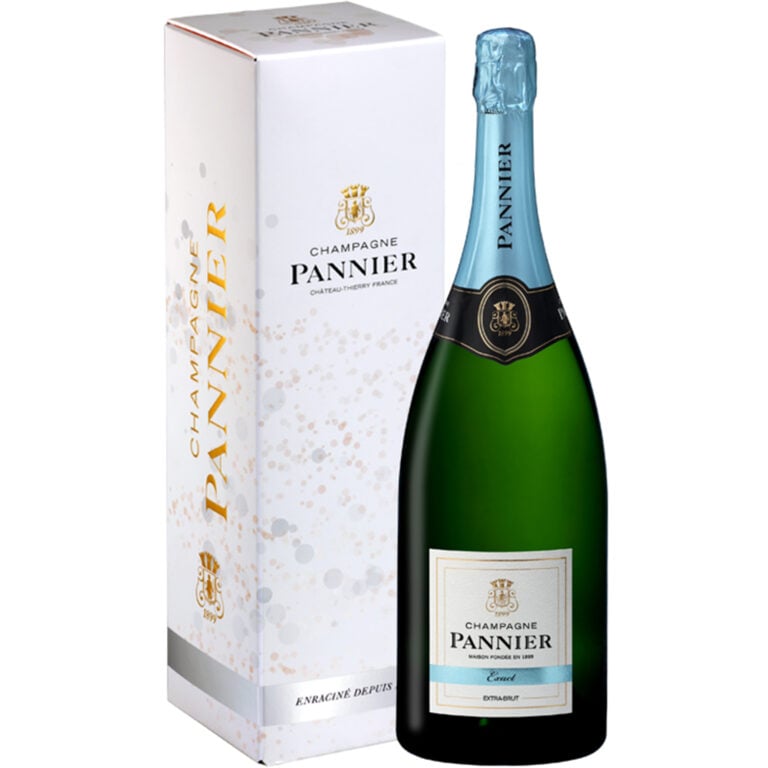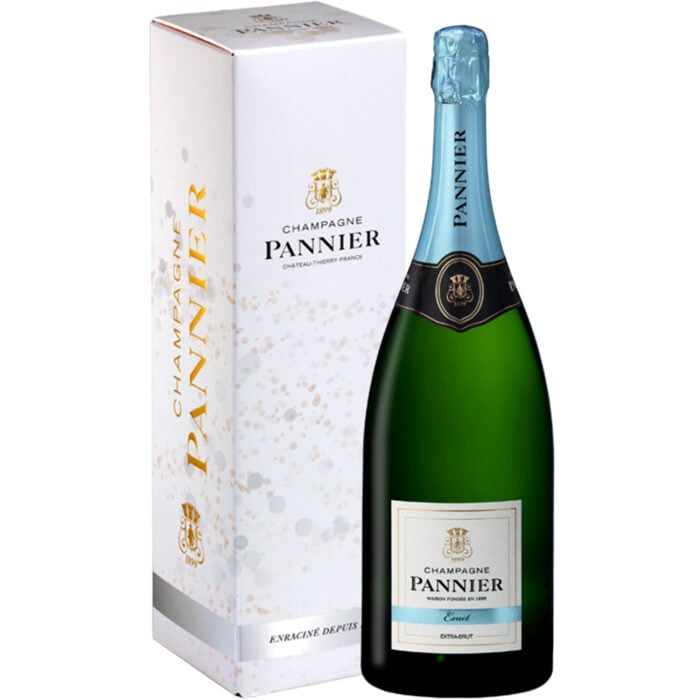 Champagne PANNIER

Extra Brut Exact

Magnum (1.5L) | Gift box
Pannier Extra Brut Exact Magnum Gift Box is a champagne of purity and tension.
En stock.

From 5 to 10 days
Conservation optimale : hygrométrie contrôlée 24/24h
Emballage anti-casse soigné
Option message cadeau personnalisé
For which moment ?
As a gift, For an aperitif or a party, To pair with fish/seafood dinner
Extra Brut Exact
Lightly dosed, Pannier Extra Brut Exact is an airy champagne that reveals a pure and subtle character, revealing the true nature of its blend.
The classification of champagnes obeys very precise criteria of sugar dosage. In contrast to the extreme sweetness, the "Extra-Brut" dosage allows the champagne to express a wild and pure side, delivering itself with an unvarnished complexity, acquired during the long years of maturation in the cellar, before disgorging. The true nature of the blend then emerges, pulsating with freshness, as the cork pops and releases its bubbles in a lively rustle.
For yourself or as a gift, its elegant case is suitable for all occasions.
The 1.5 litre Magnum format is ideal for receptions, dinners or tasting occasions.
Tasting Notes
The colour shows pale gold and silver reflections, the robe is brilliant enhanced by a multitude of fine and light bubbles.

The nose is pure and complex, playing on floral notes (acacia, hazelnut bogue) mixed with delicate fruity notes (stone fruits, mirabelle plum, white peach).
The attack in the mouth is deliberate, nervous and racy: the discretion of the nose gives way to a wild minerality, barely tamed by a complex fruity fragrance. The finish is subtle, tense and persistent.
Food pairings
An ideal partner for aperitifs, Pannier's Extra Brut Exact champagne goes perfectly with iodized dishes (sushi, shellfish, etc.).
Ideal serving temperature : Serve between 7 and 9 °C.
Technical sheet
Blend : 40% Chardonnay, 30% Pinot Noir, 30% Meunier of which 20% of reserve wines.
CharacteristicsNon Vintage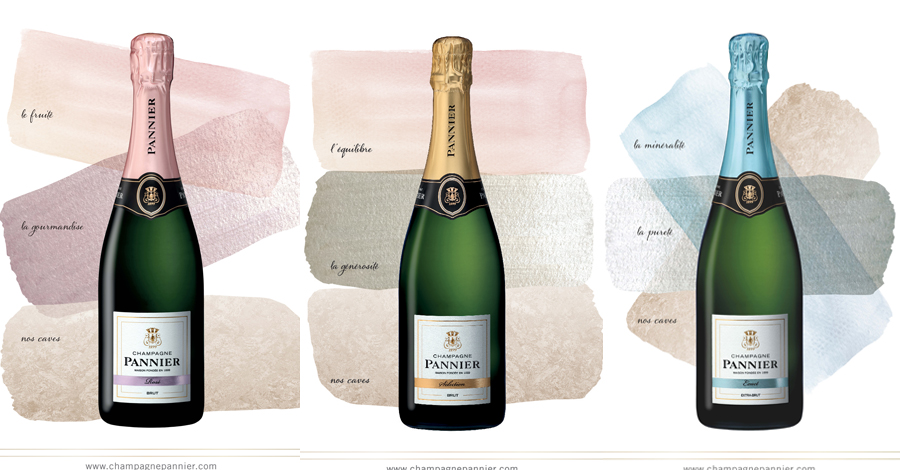 PANNIER
SEDUCTION THROUGH POWER
The Pannier style is first and foremost a philosophy born of a know-how which is expressed around the quest for a holy trinity: power, vinosity and elegance. Pannier produces a collection of gourmet champagnes for every occasion.
Voir tous les produits Champagne PANNIER