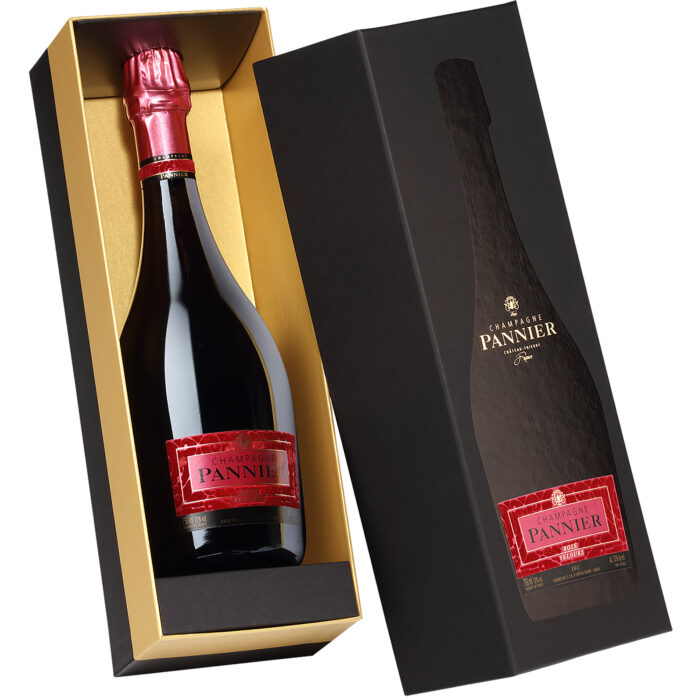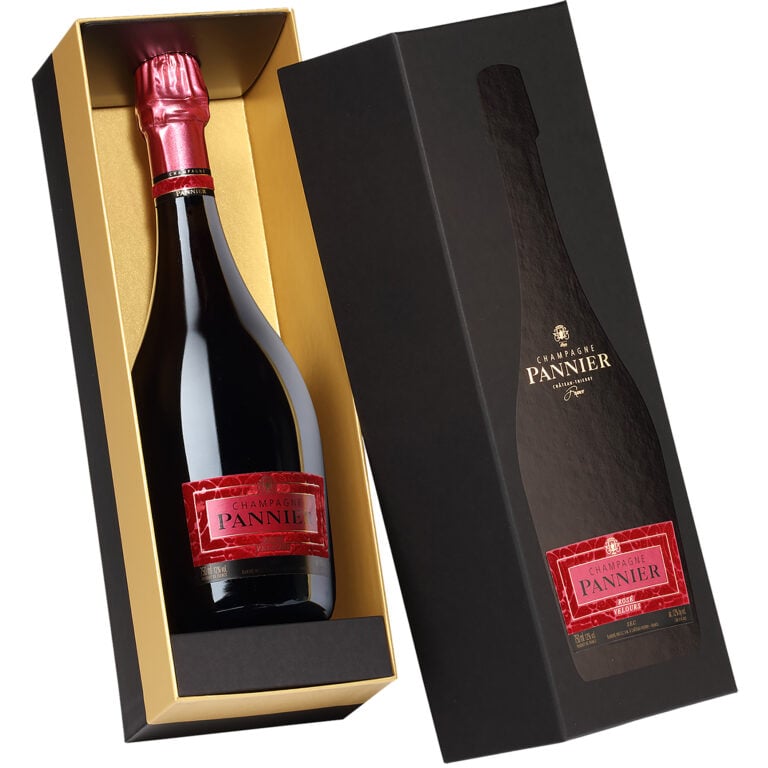 Pannier

Rosé Velours

Bottle (0.75L) | Box
Pannier Rosé Velours Bottle Luxury Box uses the bleeding technique to produce a fruity, supple and tasty champagne.
Voir tous les produits Champagne Pannier
En stock.

5 to 10 days delivery
Frais de livraison offerts dès 500€ d'achat
Emballage anti-casse soigné
Confiez-nous votre message personnalisé lors de la confirmation de commande
For which moment ?
As a gift, To pair with fish/seafood dinner
Rosé Velours
The Rosé Velours Pannier cuvée is unique because of its production method. Indeed, this rosé has the particularity of being produced by a process very rarely used in Champagne: a bleeding made on a co-maceration of white grapes and black grapes from a plot selection of a rare maturity. Normally, the extraction of colour and red fruit aromas is only achieved through contact with black grapes, whereas for Rosé Velours, Chardonnay has been added during maceration to bring freshness and balance to the vinosity of the extremely ripe Pinots.
Presented in its luxury box, the Rosé Velours Pannier is an ideal wine for all your tasting occasions and gifts.
Tasting Notes
The colour is intese and brilliant, with an expressive garnet pink hinting at the exceptional maturity of the fruit. The bubble expresses itself joyfully in a delicate, persistent cordon, enhanced by the deep colour of the wine.
The intense expression of the nose on the greedy register of jammy red fruits (cherries, strawberries, raspberries), full of aromatic complexity, characterises the classic elegance of Pannier rosés de saignée.
The perception in the mouth, dense and generous, revives the summer memory of fresh and fleshy fruits: voluptuous and velvety fruit, coated with silkiness. The finish is persistent, fresh and invites a new fruity temptation.
Food pairings
This exceptional cuvée will accompany privileged tasting moments. A perfect match for end-of-meal sweets based on red fruits or for distant dishes that are not very spicy. On a romantic evening, you can enjoy it simply with a few plain strawberries and pink Reims biscuits. A shared pleasure, it will punctuate a late summer afternoon beautifully.
Ideal serving temperature : Serve between 7 and 9 °C.
Technical sheet
Blend : 30% Chardonnay, 70% Pinots Noir and Meunier (bleeding technique).
Vinification : Minimum ageing of 5 years.
Characteristics : Keep the bottle lying down, away from light and at a constant temperature of 12° to 14°C.

Characteristics : Non Vintage