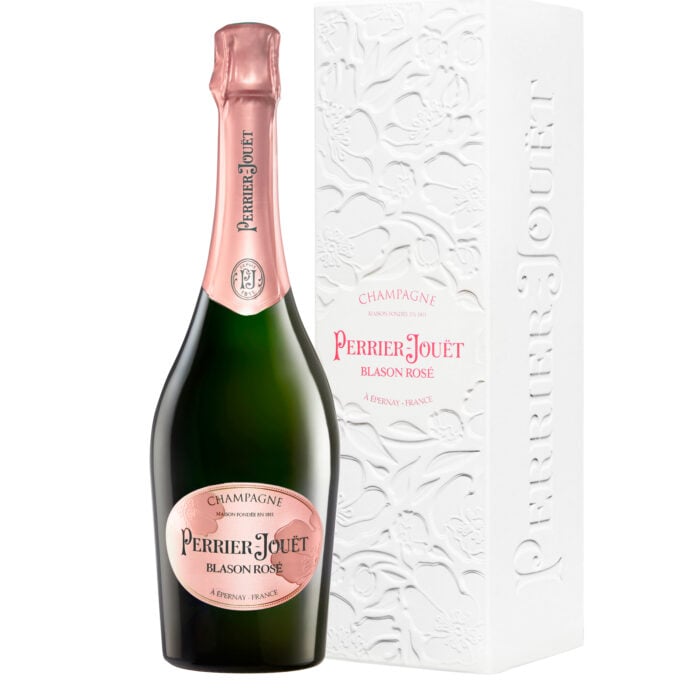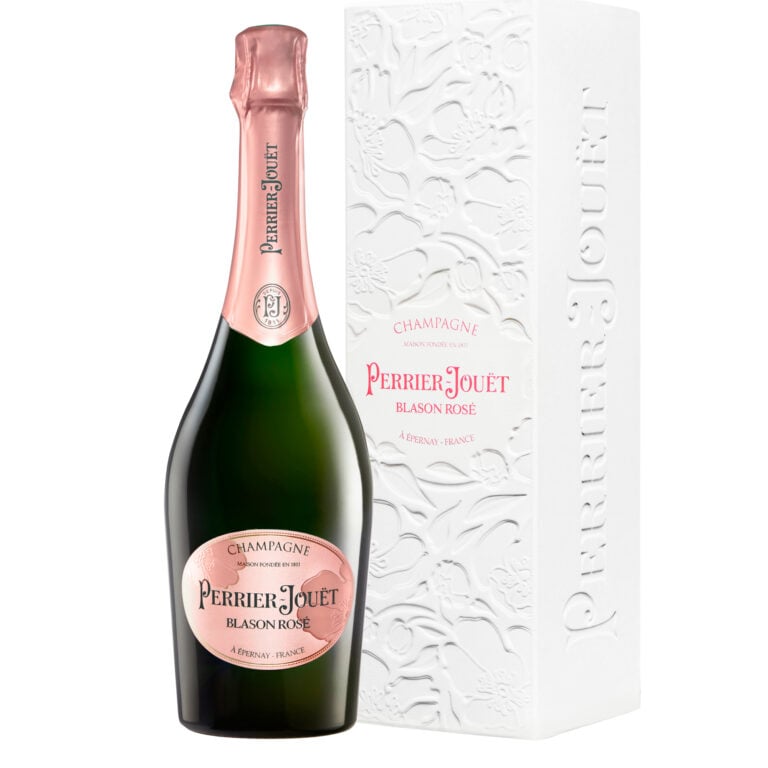 Perrier-Jouët

Blason Rosé

Bottle (0.75L) | Box
Perrier-Jouët Blason Rosé Bottle Ecobox Case combines freshness and intensity. Full-bodied and round on the palate, with characteristic notes of red and black fruit, it nevertheless retains the typical  delicacy of Perrier-Jouët House.
Out of stock
Je souhaite être informé(e) lorsque le produit sera à nouveau disponible.
Frais de livraison offerts dès 500€ d'achat
Emballage anti-casse soigné
Confiez-nous votre message personnalisé lors de la confirmation de commande
For which moment ?
As a gift, For a dinner, To pair with sweet dishes (tea-time, desert)
Blason Rosé
This cuvée shows how Perrier-Jouët continues to surprise.
"Perrier-Jouët Blason Rosé is the surprise of the Perrier-Jouët classic collection — a gourmet cuvée brimming with luscious fruity notes."  Hervé Deschamps, Cellar Master of Perrier-Jouët House.
The Perrier-Jouët Blason Rosé has been inspired by the prestige cuvée Blason de France, unveiled in 1955 and served in the most renowned restaurants.
A gourmet wine tradition. Designed to be enjoyed throughout the meal, this champagne offers complex and generous flavours, from the aperitif to the dessert.
Presented in its luxurious box, Perrier-Jouët Blason Rosé champagne will be ideal for all your tasting occasions and gifts.
Tasting Notes
A fresh salmon pink colour.
Pomegranate, red fruits, blood orange... an intensity of fruit aromas dominates, followed by some subtle floral notes (honeysuckle). Finally, buttery and brioche notes complete the harmony of this wine.
The attack is intense and lively. The wine is rich, with length, character and good fullness. The finish is complex and persistent.
Food pairings
The freshness of Perrier-Jouët Blason Rosé is delicious with raw or semi-cooked salmon or red mullet, while its fullness is a perfect match for a duck or lamb fillet accompanied by red fruits such as cranberries. It also goes well with a dessert composed of red forest fruits, white chocolate and vanilla foam.
Ideal serving temperature : A full-bodied gourmet champagne, which will express itself perfectly if served between 9 and 11°C
Technical sheet
Blend : 25% Chardonnay, 50% Pinot Noir, 25% Meunier. Reserve wines up to 15%. To create Perrier-Jouët Blason Rosé, cellar master Hervé Deschamps selects wines from around fifty different crus which he blends in perfect harmony. The floral nuances of the Chardonnay from the Côte des Blancs are balanced by the roundness of the Meunier from the Vallée de la Marne. However, it is the Pinot Noir from the Montagne de Reims that gives it the structure necessary for food and wine pairing.
Vinification : Pinot Noir is distinguished by its red skin and white juice. Of the wines made from this grape variety and used to make this cuvée, only a small proportion (10 to 15%) are red wines obtained by maceration of the grapes. This is what gives this champagne its beautiful salmon pink colour. After three years of ageing on the lees in the cellars of Perrier-Jouët, more than twice as long as required by the appellation, the cuvée is ready to be enjoyed, fully releasing its freshness and vitality.

Dosage : 8 to 10 g/litre
Characteristics : Non Vintage