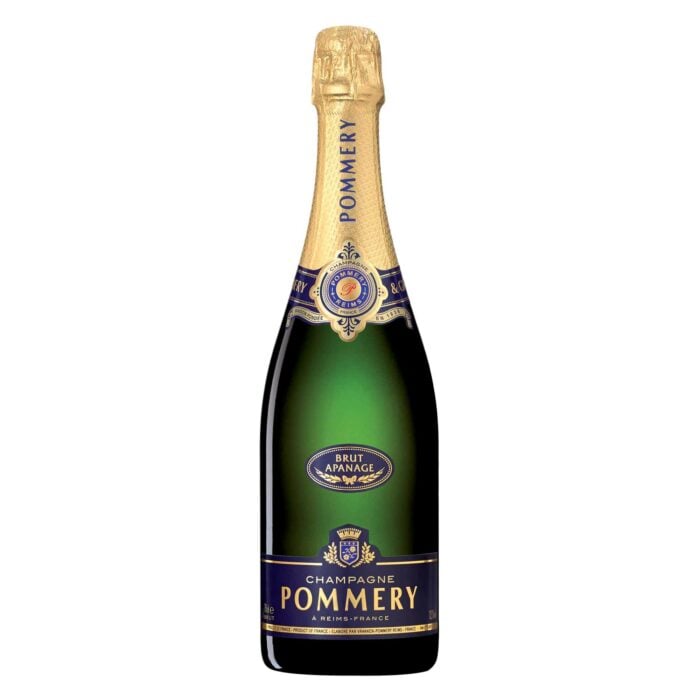 Pommery

Apanage Brut

Bottle (0.75L) | Naked Bottle
The Pommery Apanage Brut champagne is a gastronomic cuvée. "Apanage" evokes distinction and privilege, but also unctuousness and elegance, thanks to a stronger blend of Chardonnay and a more confidential dosage, thus remaining in the spirit desired by Madame Pommery, i.e. a "velvety and well-melted" champagne.
See all Champagne products from Pommery
In stock.

5 to 10 days delivery
Free delivery from 500€ purchase
Neat, break-proof packaging
Give us your personal message when you confirm your order
For which moment ?
For a dinner, For an aperitif or a party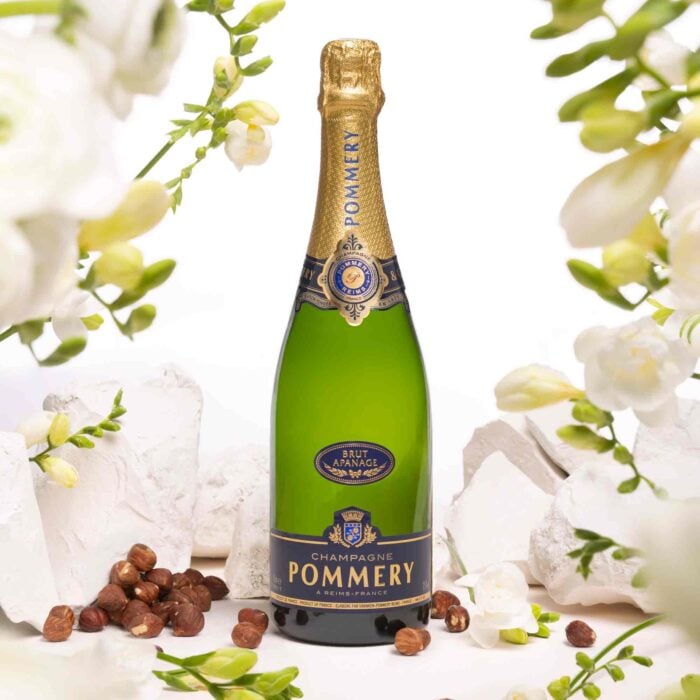 Apanage Brut
The cuvée Apanage Brut was created by meticulously selecting seventeen villages, each with a strong identity and link to Pommery. These terroirs, articulated around the solid base represented by the Montagne de Reims, produce exceptional grapes every year, an indispensable basis for the creation of the Pommery style. The signature of Apanage is also a reinforced proportion of Chardonnay to give the wine a feeling of smoothness and elegance essential to the world of gastronomy. Great reserve wines, from the Pommery collection, complete the blend in good proportion. This blend requires a more confidential dosage.
Finally, this fine selection of terroirs would be meaningless without a longer maturation period of at least four years.
Tasting Notes
The wine appears in a superb pale yellow color with very light golden reflections. The bubbles are fine and delicate.
The fine buttery, almost pastry-like aromas are quickly joined by a bouquet of wild flowers and notes of candied citron and blood orange. Some refreshing red berry notes are also subtly revealed.
The frank attack, the unctuousness, the freshness and the length are the characteristics of this great wine. The creamy notes are found in the mouth associated with notes of dried apricot and citrus. Some floral notes almost honeyed come to give to the assembly the essential complexity.
Food pairings
Ideal champagne for a refined aperitif, it will then accompany the best dishes during a meal. It is ideal with scallops in cream sauce, grilled white meat or Comté cheese.